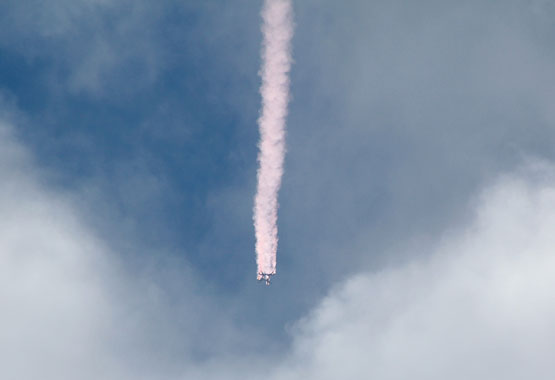 Discuss (Up to OJB's Warbirds 2012 Page)
Kiwi Blue
Kiwi Blue is the parachute display team of the RNZAF PTSU (Parachute Training and Support Unit). The unit provides static line and freefall parachute training to units of the New Zealand Defence Force (mainly the army). It also provides personnel trained in the operational preparation and despatch of airborne forces by parachute.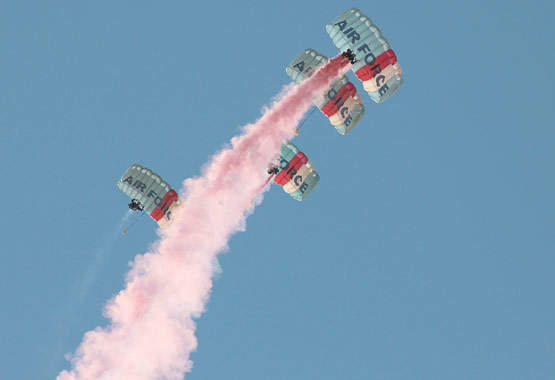 In the top picture you can see the parachute team shortly after jumping out of the Hercules from a fairly high altitude (I'm not sure how high) and in freefall. I this picture the parachutes have been deployed and they are forming a stack before landing.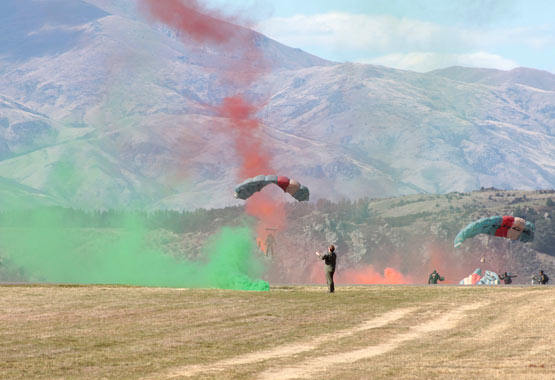 The equipment allows quite precise control over where the team land and these people are obviously really skilled because they all landed close to the landing location marked with the green smoke. Below you can see a second team who jumped carrying large New Zealand and Air Force flags. Very colourful!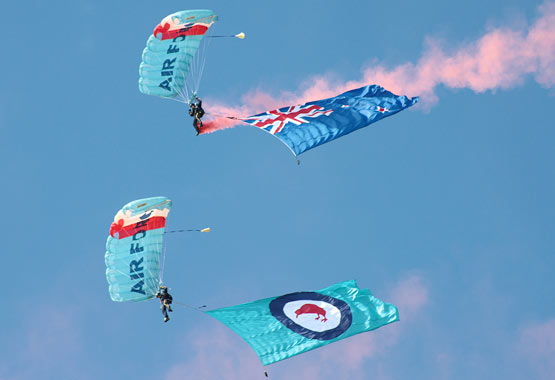 Sources: RNZAF, Warbirds Over Wanaka 2012 Programme.