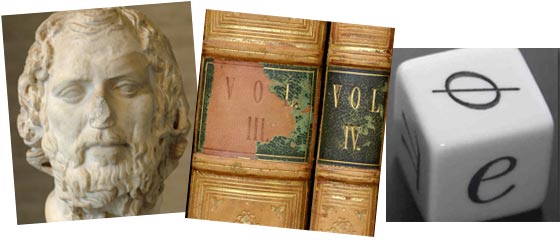 Add a Comment (Go Up to OJB's Blog Page)
Pointless Jobs
Entry 1816, on 2016-10-15 at 13:12:40 (Rating 4, Comments)
I recently read an opinion piece on the subject of why capitalism has created so many pointless jobs. The idea that increasing automation, robotics, and artificial intelligence would make life easier for people at work has not really worked the way it was predicted to when these trends became more prominent about 80 years ago.

Economist, John Maynard Keynes, predicted that advanced countries would probably reduce the working week to about 15 hours, but that hasn't happened. In fact, many people are working far more than the traditional 40 hours, and there hasn't been a conspicuous lack of jobs available for all those people still working for the full week.

So what has happened?

Well a while back I read another piece titled something like "the rise of bullshit jobs" which pointed out that a large fraction of modern jobs are completely pointless and really could be eliminated tomorrow without making any real difference to how efficiently the economy was running.

Our society still values employment very highly and regards unemployment as one of the great social evils to be avoided at all costs. But as technology makes human labour less important shouldn't we be welcoming the freedom from work, especially the repetitive, unpleasant, and dangerous jobs that really shouldn't exist?

In a report covering most ot the last century it was found that the number of productive jobs (in manufacturing, agriculture, etc) has crashed but these jobs have been replaced with professional, managerial, clerical, sales, and service workers which have grown from about a quarter to three quarters of the total.

I'm not saying that all jobs in these categories are pointless because they're not. I myself am a computer consultant/programmer so I guess I would fit into professional or service sector (depending on how highly you rate computer geeks) and I think I perform a needed function. So not all the new jobs are pointless but a lot (maybe most) of them are.

So instead of creating the opportunity for greatly reduced working hours by having the same working population doing the lesser amount of productive work we have created a whole pile of pointless jobs to fill the void. The most ironic thing is that it often people who work in these jobs who complain about the lack of "productivity", even though it is precisely them who are causing it!

So let's have a look at the type of job mentioned in the article that the author regarded as being in the "pointless" category: private equity CEOs, lobbyists, PR researchers, actuaries, telemarketers, bailiffs, legal consultants, most administrators, financial service professionals, health administrators, human resources experts, and academic administrators.

These are the sort of people who I often see the blanket term "worthless bureaucrats" being used to describe. It may be that there is a need for these professions to exist at a certain level, but a case could be made that we could dispense with them completely and make the world a better place.

Because the title "pointless jobs" is actually a bit too generous. These people are not only a complete waste of time and space but they actually make the people who are doing the real work less effective and productive. If a worker is constantly interrupted with the need to do pointless paperwork to keep a bureaucrat happy, for example, that bureaucrat doesn't just have zero value, he or she is actually worse than useless!

And the argument that administrators take some of the burden of the paper work away from the workers doesn't really work. What is that paper work for? In most cases it is just pointless nonsense to keep another bureaucrat happy who can then use the meaningless information collected to keep an even more senior bureaucrat informed on a subject she/he knows nothing about and is simply being mislead about through junk information. And inevitably the workers are the original source of the information so it is their time which is wasted in creating it.

I do have to say that blaming capitalism for this is arguably a bit unfair. One of the worst places I have seen it is in schools where teachers are expected to teach bigger and more difficult classes while at the same time coping with an increasing burden of reporting, evaluation, and generation of other, mostly pointless, nonsense.

Schools aren't generally thought of as being run on capitalist models, although modern education does more closely follow the board, CEO, senior management model and have financial constraints as an important aspect of its operational principles. So technically schools aren't capitalist entities but the rise of neoliberalism has ensured that many capitalist ideologies are followed.

But capitalism is supposed to create efficiencies because each company wants to optimise its income. Surely having a whole layer of bureaucracy stifling greater productivity is an anathema to this ideal?

Well, no. Because companies are run by boards and senior managers who are exactly the type of person who start the bureaucratisation process. It's hardly likely that these people are going to suddenly experience an epiphany and say that managers are parasites, considering they would be describing themselves.

The other critical factor is what is often referred to as the "Protestant work ethic". This isn't to say that everyone who rate the simple fact of working as being virtuous has to be a Protestant, it's more just that this is where it is often thought to derive from.

And in the past, when there was little automation available, hard work was a genuine advantage to society and many of the advances in Europe and America stemmed from it. But it's just not relevant any more.

It's time to make it OK to spend more time on interests, leisure activities, sporting goals, and other non-work related pursuits. We can make society operate on a 15 hour working week. And eventually maybe a zero hour week. People will still do things, but it will be the things they want to do instead of what they have to do. And society will be so much better as a result.

There are no comments for this entry.

You can leave comments about this entry using this form.
To add a comment: enter a name and email (both optional), type the number shown above, enter a comment, then click Add.
Note that you can leave the name blank if you want to remain anonymous.
Enter your email address to receive notifications of replies and updates to this entry.
The comment should appear immediately because the authorisation system is currently inactive.