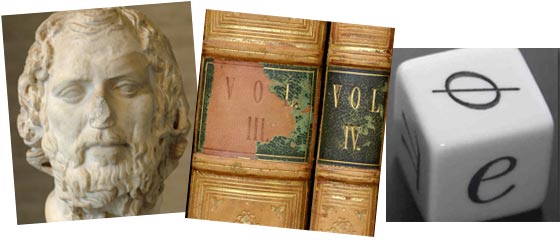 Add a Comment (Go Up to OJB's Blog Page)
Bigger is Better... Not
Entry 1834, on 2017-01-23 at 21:51:11 (Rating 4, Comments)
I deal with several larger companies for IT services and products. I buy products from them, I buy services from them, and I get support from them when things go wrong. I also deal with smaller companies, especially for specialised software and other products, and sometime I need support from them as well. I think, after many years, I have noticed some general patterns in the way these larger and smaller companies operate.

Basically, it's simple: bigger is better. No, I'm joking: it's the opposite!

Obviously I am just talking about personal experience and anecdotes here, but this is a blog, not a scientific paper, so I'm going to proceed with that understanding.

First, what is it I have noticed?

Well, big companies are sometimes the only choice, whether you like them or not, because there are some products which can only realistically be produced by big corporations, if we operate under our current economic model. For example, if I want to work with computers I really have to buy one from a large corporation. And if I want to work in the Apple world my choices are down to one!

The products these companies produce aren't necessarily bad, although I believe some of them are, but there is a huge amount of room for improvement. For example, how can Microsoft keep producing such a junk product with successive versions of Office for Mac? It's hard to imagine how a company with so many resources available can continue to produce such slow, unreliable, ugly rubbish!

Even the good products have serious defects. For example, I really like Apple's hardware (including the Mac, iPad, iPhone, and Apple Watch, all of which I use every day) but, again considering the resources (and massive amounts of cash) they have available I think they could do so much better.

And that is not so much with the design of the hardware, but the pricing, bundling, compatibility, and other issues. For example, with the new MacBook Pros, why are there no USBC to USBA adapters included, and why aren't they the same price or cheaper than the previous models?

Another example of these issues peripheral to the main product is licensing. Why is Adobe's licensing so complicated? Why can't I just buy a product from them and use it? I can't, so now Adobe has joined Microsoft as a company whose products I just don't use any more.

And finally there is the big one: service. The most abysmal, frustrating, pointless service always comes from the big companies. Recently I waited on hold for almost 2 hours with the helpdesk for New Zealand's biggest telecom company, Spark. And the phone still wasn't answered so I just gave up. I did manage to communicate with their on-line chat service but that was useless and I got no useful answers.

The worst helpdesk service I have ever experienced was probably with HP. I basically told them what was wrong but they insisted I go through a "check-list" of possible causes before they would try anything else. After an hour of this I agreed to try the things they suggested and call back. After doing this and re-contacting the helpdesk they wanted to go through the list again before they would even listen to the issue. That's what happens when the helpdesk staff just follow a list of instructions and have no real idea what they're doing.

On the other hand, small companies I have dealt with almost always provide great service. It's unusual to even have an issue to resolve, but when it does happen (including licensing issues I had with one product) the problem is fixed almost instantly.

Why? Why do small companies perform so much better than big? Well, I think there are two reasons...

First, big companies (and other organisations) always suffer from communicaitons problems because there are always too many layers between the customer and the people who do the real work. These layers are sometimes bureaucratic - like useless customer service managers - and sometimes structural - like helpdesks run by unskilled (cheap) staff.

I'm not saying every helpdesk is bad, I'm just saying that the good ones are the exception rather than the rule. And I'm not saying every manager is useless... actually I am. In fact, they are worse than useless.

Second, the policies set by big companies come from the wrong people. They come from professional managers (and you already know what I think of them) who have no concept of what is really required and what the customer wants. Instead of reality they rely on instructions from more senior managers, accountants who want to reduce costs, lawyers who just want to avoid legal issues, and that primary source of bad policy: best practice.

If the policies (and those should only be used as guidelines, not absolute rules) in big companies were made by the same people who produce the products and provide the services, and if it was possible for customers to discuss issues with the people who design and produce products and provide services, things would be so much better. But, of course, the bureaucrats aren't going to give up their influence any time soon.

In summary, I don't think the problem is Apple, or Microsoft, or Adobe, it's big business in general. So I try whenever possible to use smaller companies, because I like to support the underdog, because that's where the real innovation happens, and because that's often where you get the best deal.

There are no comments for this entry.

You can leave comments about this entry using this form.
To add a comment: enter a name and email (both optional), type the number shown above, enter a comment, then click Add.
Note that you can leave the name blank if you want to remain anonymous.
Enter your email address to receive notifications of replies and updates to this entry.
The comment should appear immediately because the authorisation system is currently inactive.