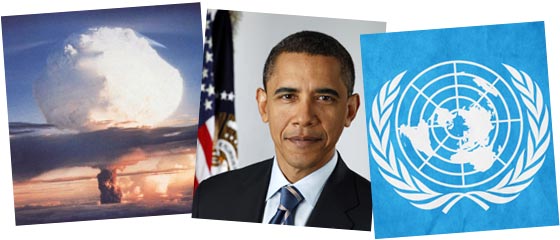 Add a Comment (Go Up to OJB's Blog Page)
More of the Same
Entry 1865, on 2017-07-13 at 22:44:49 (Rating 2, Politics)
Here in New Zealand we will be having a general election this year. The current government is lead by the center-right National Party and the main opposition party is the center-left Labour Party. There are a few other significant parties too, which will probably make an important contribution to the final mix in government.

National have been in charge for almost 9 years and have been quite moderate, and fairly solid, but uninspiring. Traditionally, after three terms a government would probably be thrown out, no matter how well they had performed, but this time National have maintained a fairly healthy lead in the polls. Or more correctly, the Labour and Green parties have failed to make any progress.

Why?

Well, it's fairly simple really - and everyone except the strategists in Labour and the Greens seem to be able to see it. In the past occupying the center has been the path to victory. It is true that the center has lurched a long was into the libertarian-style right in the past 30 years, and that has only returned to a more traditional position recently, but the principle still stands.

But now things are changing. People want something different. They feel betrayed (and rightly so) by all forms of government. Both the right and the left have implemented policies which have badly damaged the middle and lower classes and now both sides of the political spectrum are almost indistinguishable from each other.

So advertising your party as a bastion of solidity and virtually promising more of the same is exactly the wrong thing to do. It's particularly sad to see Labour abandoning any new ideas (because in the past all the new ideas have come from them) and for the Greens to toe the line and promise responsible financial management.

We don't want more of that! Responsible financial management has created a super-rich upper class, an increasingly poverty-sticken lower class, and a whole new class of working poor (because wages and conditions are so bad after so much "financial responsibility").

After the results seen in the US, UK, and France it should be obvious that, whatever the polls say (because almost all of them have failed miserably), people want something different. And if no reasonable party is prepared to offer that then we will get more unorthodox politicians gaining power. And that isn't necessarily a bad thing.

Because when I walk down the street now I see a lot more people in obvious financial difficulty while at the same time seeing a lot of Aston Martins, Porsches, and other expensive cars than I have ever seen in the past. It's pretty clear that this financial responsibility they speak of does great things for some members of society, at least!

And don't ever have the temerity to tell me that those people worked hard for their fancy cars. While there might be a few who work more than most it's very clear that work and income are no longer linked in any way. People who live in their cars often have multiple jobs while the super-rich can do nothing and still make millions.

Society has never been fair but it's obviously a lot less fair now than it has been in the past. The greedy might have pushed things just a bit too far now and voters are looking for a way to make a change. It's a great opportunity for the parties of the left to make a genuine difference but instead of offering something new they are just following the same old path they have been forced into by the necessities of the politics of the last 30 years which were dominated by neoliberalism.

But that ideology's time is over. It's time to move on. We don't want more of the same.

Comment 1 (4753) by Anonymous on 2017-07-17 at 11:46:11:

By not getting more of the same we get more of a lot worse!

Comment 2 (4754) by OJB on 2017-07-17 at 19:13:07:

Well any change could lead to something worse or something better. The question is, should the risk of getting something worse stop us from trying to get something better? I don't know, that's a genuine question.

You can leave comments about this entry using this form.
To add a comment: enter a name and email (both optional), type the number shown above, enter a comment, then click Add.
Note that you can leave the name blank if you want to remain anonymous.
Enter your email address to receive notifications of replies and updates to this entry.
The comment should appear immediately because the authorisation system is currently inactive.