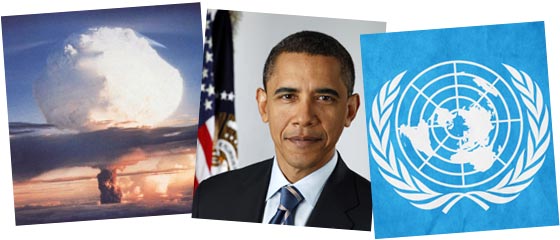 Add a Comment (Go Up to OJB's Blog Page)
Waking Up
Entry 1869, on 2017-08-02 at 22:53:27 (Rating 4, Politics)
I have already mentioned in some past blog posts how interesting I find the ideas of neuroscientist and philosopher, Sam Harris. I recently started listening to his podcast "Waking Up" and before that had read a lot of material he has produced (including the books The End of Faith, and Letter to a Christian Nation) and watched many of his debates and lectures on YouTube.

It must be tempting for some of my debating opponents to say "of course you like Sam Harris - he is another militant atheist, just like you" but it goes beyond that. I find everything he says genuinely thoughtful and he doesn't just fit in with a stereotype such as materialist, anti-theist, or liberal.

I like this because I am always suspicious of people whose ideas closely match a particular political, religious, or philosophical "clique". For example, in the past it intrigued me how libertarians always supported the idea of free markets but rejected the truth of climate change.

Those two things aren't really linked in any meaningful way, but if you found someone who thought a laissez-faire economy was a good idea they would probably also think that climate change was a conspiracy. That is not so much true today because climate change is becoming increasingly difficult to deny, but it was common 10 years ago.

And with conservatives it might be common to find other ideas such as aggressive military intervention and being anti-abortion associated. These really do not seem like they should be linked in any way, yet they are.

Finally - and this is something I might have been guilty about in the past before I "woke up" - liberals are also susceptible to this phenomenon. Many would (and still do) believe in strong environmental protection while also being against genetic modification. A strong case could be made that in order to protect the environment genetic modification is almost a necessity, although I admit there are other options as well.

My point here is that it is unlikely that individuals have some to these conclusions based on deep and unbiased examination of the facts. If they did I would expect to see a lot more variation in how the ideas I have listed are linked. For example, there should be a lot more environmentalist who strongly support research into genetic engineering.

It seems far more likely that these ideas have come about as a result of them being "absorbed" from other people in their social group. So if you live in a conservative environment you would absorb diverse attitudes such as being anti-abortion, pro-guns, anti-welfare, etc, while if you came from a liberal environment the exact opposite would be true.

Both Harris and I seem to be less easily classifiable into commonly recognised groups. We get quite strong negative feedback (often it is genuine abuse and threats) from all sides of the political spectrum. Of course, Harris is a well-known public intellectual and I am just an obscure blogger, but I would still like to think we share a lot in common.

So to give you an idea of why I count myself as a "rationalist" rather than any of the more traditional groupings, such as "conservative" or "liberal" or "libertarian", here is a list of my attitudes on some contentious subjects...

Equality. I think everyone should get a fair chance to succeed and utilise their talents, but I am very suspicious of political correctness and affirmative action. I would be far happier seeing equality achieved in ways which don't simply give advantages to "minority" groups even if there is good reason to think they are disadvantaged in some situations currently.

Environmentalism. I strongly support environmental protection. I think a natural consequence of unfettered capitalism is the destruction of the environment, so capitalism must be controlled. I tend towards the idea that we must move on from capitalism completely, but in the interim controlling it is sufficient.

Immigration. I think it is good to have some variety in the backgrounds, cultures, and beliefs of people in every country, but I don't want that to extend to people with extreme beliefs that might destroy the positive character a country already has. For example, for a Muslim to come to New Zealand they should first prove they don't take their religion too seriously by eating a pork sausage or some similar test!

Free Markets. I understand why people don't want their government controlling the economy in too fine detail (or at all in some cases) but I can't see the advantage in handing over control to large corporations which are probably even less likely to have the best interests of the majority in mind. So I think markets should be controlled where it makes sense but not to a ridiculous extend such as where obsolete industries are artificially kept running.

Abortion. I am conflicted here. The problem is that there is no obvious point where a cell becomes a foetus and a foetus becomes a baby. I think abortion in the very early stages of a pregnancy is OK but how to determine where the point is when a distinct, conscious individual is involved is difficult to determine.

Gun Control. I understand that the best way to avoid gun deaths is to eliminate guns and that is at least partly practical in some countries. But in others, such as the US, that chance has passed so guns must be accepted as a necessary evil. It should be necessary to prove a high degree of competency in using one before a license to own a firearm is issued though. I know that the "bad guys" will just get guns without a license, but at least the legal owners will have a higher level of skill and that might make the defensive advantage of guns greater.

Racism, Misogyny, Xenophobia, etc. I reject the idea of being biased against anyone because of factors such as race, gender, or country of origin. I also know that scientific tests show that everyone is biased in exactly these ways, often subconsciously! But at least knowing that, a person can try to overcome that bias. But, I also reject the over-use of these terms. For example, saying I don't want a fundamentalist Muslim allowed into the country isn't racist because Islam isn't a race, it's an idea. I reject bais against people, but not against ideas.

I hope that by looking at those opinions I could not be easily labelled with any of the traditional stereotyped political identities. I see some good points in all political positions and yes, I'm not afraid to admit that I agree with a few things controversial figures like Donald Trump have said.

And unlike most of my opponents I can justify my opinions with rational reasoning, not with simple-minded dogmatic hypocrisy which I so often see from people who obviously identify with one political movement. Instead of trying to fit in with that identity and to impress their friends with similar beliefs they should learn to think for themselves. They should wake up!

Comment 1 (4760) by Anonymous on 2017-08-06 at 22:38:36:

You seem to think that your "free thinking" is unique to you but everyone has a mixture of ideas like that. Don't you think you are just stereotyping your opponents?

Comment 2 (4761) by OJB on 2017-08-07 at 15:21:33:

Well you can judge that from my responses above. I'm not saying that people can be put into simple categories where I can predict 100% what their beliefs are. I am saying that there is a high degree of convention which seems to be taken from a political or religious or social stance rather than rational examination of the facts. We all suffer from this to some extent, but it's the degree that many people take it to that worries me.

You can leave comments about this entry using this form.
To add a comment: enter a name and email (both optional), type the number shown above, enter a comment, then click Add.
Note that you can leave the name blank if you want to remain anonymous.
Enter your email address to receive notifications of replies and updates to this entry.
The comment should appear immediately because the authorisation system is currently inactive.