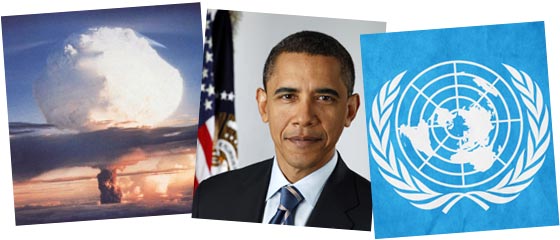 Add a Comment (Go Up to OJB's Blog Page)
The Least Bad
Entry 1878, on 2017-09-22 at 20:44:29 (Rating 3, Politics)
It's general election time again here in New Zealand, and although we don't have much of the incredibly tedious, sanctimonious claptrap of some other countries, such as the US, it is still starting to get a bit annoying, especially the tendency for using "alternative facts" by the right.

But I do have to say that in other ways it is quite an intriguing contest, because the polling seems to indicate a lot of uncertainty over the preferred major party in the next government, whether the minor parties are worth voting for, and who would make the best prime minister.

I tend to look on the democratic process as a sort of interesting sociological event which can be observed a bit like an anthropologist would watch some primitive rite carried out by a stone age tribe from the depths of the rainforests of New Guinea. In other words, it's hard to take it too seriously, and even if you could it's best not to if you want to retain your sanity!

In fact, everyone I have talked to so far is extremely cynical about the political system we currently have. This attitude is reflected in real statistics too. A poll conducted a few months ago indicated a great deal of disenchantment with politics in general (this was before we got the new Labour leader whose promotion might have improved people's view of politicians a bit).

Here's a few of the findings from that poll...

The majority of people polled think the economic and political systems are rigged against them. Also, women and those earning less are even more likely to consider the system broken.

Less than half (45%) disagree with the phrase "the country is in decline", 25% agree with it, and 30% are neutral.

Over half those polled (56%) say traditional parties and politicians don't care about people like them. And 64% think the economy is rigged to advantage the rich and powerful. But just 50 per cent of people want a strong leader willing to break the rules.

So it seems to me that most people see the current system as defective at best and a complete failure at worst, but they clearly aren't sure what to do about it based on the figure of only half wanting a strong new leader capable of pushing through change.

And that is fair enough, because past experience with change does not exactly inspire confidence. The last time we had a strong leader determined to push through major change here in New Zealand was 1984. Yes, that ominous year was when a neo-liberal inspired Labour government pushed through massive changes which are only being corrected now, almost 35 years later.

And Donald Trump could be seen as a strong leader determined to force change on the current system, but most people are concerned about his actions (to say the least). I don't partake in the mindless bashing of Trump that many others do, but there is a lot to be concerned about there.

Having a strong leader is not always a good thing, because strength is only beneficial when it is connected with knowledge, honesty, and fairness, which Trump is sometimes lacking. In fact the worst thing possible is a strong leader with bad ideas!

So it almost seems hopeless. People don't like the system as it is, but they are (quite rightly) afraid of change too. Maybe we are trapped in a no-win situation.

But that's not to suggest that participation in the political system is pointless. Not all of the options are equally bad, even if none of them are absolutely good. Voters need to be realistic and remember that voting for the least bad party is better than not voting and effectively giving an advantage to a party you might support less than others.

So we should just be realistic and realise that, unless we are a member of the rich and powerful elite, we cannot really win in any meaningful way, we should just choose based on how we lose the least.

It's rather unfortunate that our current systems don't give us the freedoms and other benefits they promise. But the sooner people realise what the true situation is the sooner they can make meaningful choices about how to make it better. And don't take it too seriously!

Laugh about it, shout about it
When you've got to choose
Every way you look at this you lose...

There are no comments for this entry.

You can leave comments about this entry using this form.
To add a comment: enter a name and email (both optional), type the number shown above, enter a comment, then click Add.
Note that you can leave the name blank if you want to remain anonymous.
Enter your email address to receive notifications of replies and updates to this entry.
The comment should appear immediately because the authorisation system is currently inactive.