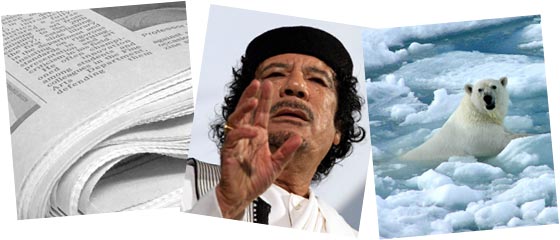 Add a Comment (Go Up to OJB's Blog Page)
Is This Paradise?
Entry 1884, on 2017-11-08 at 14:27:10 (Rating 4, News)
It seems that there has been a continuous stream of leaks showing the greed, dishonesty, and utter lack of moral values of the rich elite in society. The latest leak, the so-called "Paradise Papers" is the biggest yet, and although it doesn't show anything technically illegal (at least not when this post was written), it does show us yet another loathsome exhibition of self-centered and cynical greed.

It's not the people or organisations who are only just surviving and cannot afford to pay any more tax who make use of these tax havens, it is more those who have so much already that they could afford to pay out far more tax and barely even notice. Yes, too much is never enough for these people. They always want more, no matter what the consequences.

And there are consequences. All around the world people are dying by the thousands every day because health systems are failing. Education standards are dropping because schools are increasingly under-funded. Infrastructure in even the richest countries is failing. And at the same time the Queen of England, Apple, Microsoft, Google, and all the other usual suspects have so much spare cash they barely know what to do with it.

Is this what we signed up for when we gave tacit approval for modern capitalism to control our lives? I don't think so.

When we are told that people are dying on waiting lists because there is no money to treat them in hospitals, I say that is a lie. The money exists but it is tied up in dodgy deals in Bermuda. The rich are almost literally murdering people every day because of their grossly offensive need to have more. No matter how much they have it is never enough, and no price is too much to pay for more, as long as it is not them who has to pay it.

It is a truly immoral and disgusting system we have in place. But to add insult to injury, it is even worse when we acknowledge how widely supported this is, even by those who are the most disadvantaged. Because as well as being skilled in the fine art of greed the ruling elite are also masters of propaganda!

So let's have a look at some of the arguments they use to justify the situation we find ourselves in.

1. The rich earned their money and they deserve to keep it.

It is rare for any rich person to have actually done anything to earn their wealth. Most wealth is generated by investing in profitable deals. This might be currency trading, investing in a new company which has become successful through its creator's hard work, buying property then gathering rent. Do these sound like worthwhile activities which should be rewarded with millions or even billions of dollars per year? If you think so then you really should reconsider your moral standards.

2. The rich pay taxes according to the rules, just like everyone else.

Everyone, the rich included, must know that the rules are easy to avoid if you can afford to pay for enough expensive but unethical lawyers and accountants. Even if it is possible to bypass tax laws the rich don't have to do that. They go to extraordinary lengths to avoid paying tax and they must know that it is bordering on illegal. If they have so much already what would be the harm in paying a bit more tax and making a fair contribution to society?

3. Big business must be encouraged because it provides a lot of jobs.

But does it? Let's look at an example. A new branch of McDonalds opens in my street and provides work for 5 to 10 people. Isn't that good? Well, superficially it is, but what is the overall effect of big companies like McDonalds? How many small food outlets close because they cannot compete with the big multinational? I suspect that over the long term far more people lose work than gain. The same applies to big retailers, and every other form of business.

4. Without big business we would have no innovation.

This is clearly untrue. There are certainly some examples where real innovation has come from private business (Xerox and IBM come to mind) but only in a tiny minority of cases. The real progress on the cutting edge of science and technology is coming mostly from universities. Sure, companies like Apple are very good at taking the new technology and turning it into sometimes quite spectacular products, but this isn't true innovation. Big companies seem to gain new technology more through acquiring new, small startups than doing anything genuinely new themselves.

5. Anyone can join the rich if they just put in the effort.

Well this obviously isn't true because there is only a certain amount of wealth to be distributed. And when the top few percent have more than everyone else put together, there will obviously always be an inequitable distribution. There are people in all modern countries working far longer hours than most CEOs yet making barely enough to survive. Effort has very little to do with it.

6. The current situation is the natural result of free markets and we can't change it.

Well markets aren't free, they are creations of governments. If you think a system where the vast majority of people who are poor pay for an infrastructure that the rich then exploit is an example fo a free market then I think you need to re-evaluate the meaning of the word "free". And even if the market was free, so what? If it brings the gross inequity we see today I say we should forget about free.

7. Since the world adopted a market economy the majority of people are better off.

This is a difficult one to evaluate but I would say that many people actually aren't better off compared with how they were under the less extreme economic system of 50 years ago. Also, most of the improvements in life today - such as longer lifespan, better communications, better treatment for disease, etc - comes from science and technology, not business. Again, it's not as simple as saying the corporate world has had no positive effects on society, it's more that the benefits often quoted are deliberately over-stated.

But why am I bothering? There should be no surprises in this latest leak. Most people already know how the world works: how the poor subsidise the rich, how the rich are immune to the rules which control the rest of us, how politicians are "owned" by corporations. We all know this, but still it continues, in fact it gets worse.

Well, changes do happen and often quite unexpectedly. I don't remember the fall of the Soviet Union (another grossly corrupt, yet powerful entity) being predicted by too many people, yet it happened suddenly and rapidly. The same can happen to the current extreme form of global capitalism.

And even if nothing happens I still need to blog about it. It is sort of a cathartic mechanism for me. The indignation and disgust I feel when I hear about the latest excesses of the ultra-rich must be assuaged in some way, no matter how ineffective it might ultimately be.

As I have said in past blog posts: bring on the revolution!

There are no comments for this entry.

You can leave comments about this entry using this form.
To add a comment: enter a name and email (both optional), type the number shown above, enter a comment, then click Add.
Note that you can leave the name blank if you want to remain anonymous.
Enter your email address to receive notifications of replies and updates to this entry.
The comment should appear immediately because the authorisation system is currently inactive.