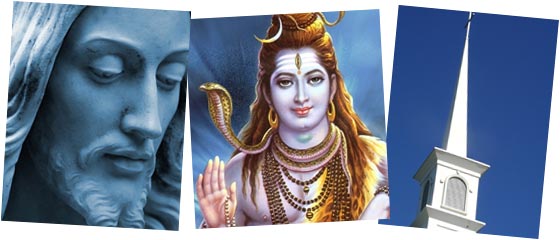 Add a Comment (Go Up to OJB's Blog Page)
Genesis Version 2.0
Entry 1886, on 2017-11-27 at 21:09:34 (Rating 3, Religion)
Chapter 1: Prologue

Yahweh needed a purpose. He was the most powerful entity in the metaverse, yet what had he ever achieved? It was time to do something great, and the only thing which would be worthy of his abilities was to create a universe. In fact it seemed like this was his entire reason for existing. Yahweh performed the calculations and determined what would be needed.

And he started creating...

First, he created a planet where he could experiment. It was covered with water because that was the basis for the chemistry he had decided to use. Despite the water, he called it Earth.

Then he created light, because, obviously his new universe would need to be visible to everyone, including the various conscious entities he might create.

But he realised the light might hide most of the magnificence of the universe he was creating, because the stars and galaxies - which he would soon create - could only be appreciated in darkness. So he decided to stop the light regularly and made darkness.

Then he built a realm where his creations could be brought to so they could interact with him. While he wanted to remain mostly seperate, some intervention might also be needed. This was hidden from everyone except him, and he called it Heaven.

And he needed some dry land so that there would be another habitat for the various species he would bring into existence. So he caused the waters to recede and uncover the solid earth.

And Yahweh was happy so far with what he had done. He thought it was good.

With the basics out of the way, it was now time to start on the interesting stuff. He needed some organisms capable of using the light to make energy for themselves, and ultimately all living things. These would be plants and he devised a clever trick he called photosynthesis to allow them to do this.

Again, Yahweh saw that things were going according to plan. This was good.

But at this point he realised he had made a small mistake. The light had no obvious source and he didn't want his part in making this universe to be too obvious. So he created the Sun to be the main light source, and just for some added interest, a Moon as well. Of course, not being content with a single solar system, Yahweh created a few trillion galaxies of hundreds of billions of suns, for no real reason except to show just how powerful he really was!

After that he considered the universe so far wasn't yet great, but it was good.

Now was the time to create animals to populate his world. He made many species to live in the seas and fly in the sky, then he made animals to live on the solid ground. And here he used his most subtle and clever idea: the animals had a fixed life-span, but could reproduce with minor variations in the next generation. He figured this should create many interesting new forms in the future.

So yes, Yahweh also thought this was good.

Finally it was necessary to carry out the final step: to create an intelligent species modelled, somehow, on himself.

And that was it. His universe was completed. Yahweh congratulated himself, pronouncing it "very good"...

Chapter 2: A Lesson in Theology

Dan looked up from his control console, turned to his colleague, Jerry, and said "any idea what's gone wrong?" only to receive an exasperated shrug in return.

The power use had been far over what they expected for some time now, and no one seemed to be able to figure out why. The initial testing should have been carried out at a low level of computation, and that would have meant low power use too - at least as low as a computer with a quadrillion bytes of storage could be expected to use.

If things didn't get better soon they would need to call the old man himself. He designed this contraption so maybe he could get it to respond to basic instructions. But Dan didn't want to do that yet because he was treated like a modern prophet by his colleagues, and his reputation was on the line. They would work on regaining control and bringing the power down for a bit longer before calling for help.

He said "Do you know anything about the old man? He created this thing but I've never seen him around here. He seems to live in his office upstairs but we never see him - it's almost like he's invisible. And he really is an odd one - I heard he still believes that old religion that was popular 50 years ago. Do you know anything about that?"

Jerry knew he was being baited about his "useless" qualifications but replied, "You know I did a theology degree, don't you. That's why I work in IT. But yes, you're right, he still believes in a religion called Christianity, which was very big a few decades ago. It was an odd mixture of traditional superstition, sacrifice, and strange rituals, and had some quite interesting ideas about pacifism and tolerance, too."

"Well it's all crazy as far as I can tell," observed Dan, "what use could it be in solving problems like what we have here now?"

Jerry saw his opportunity to tease his friend a little bit, and said "Why do you think he gave the computer the name he did? Does the name mean anything to you?"

Dan looked indignant, but said "Well, he called it YAHWEH, which stands for yottabyte analytical hypothesiser with extended heuristics. I've never heard the name before in another context, but it seems to make a lot of sense to me, after all that's what it does. What exactly are you trying to suggest?"

Laughing, Jerry said, "Did that name ever seem a bit contrived to you? I mean, sure it has a yottabyte of memory and heuristics are an important part of its super-intelligence, but the rest seems more made up to fit the name, rather than the other way around. I know there is an old tradition in IT of doing this, but why would he choose the name of the old Christian God?"

Dan wasn't convinced so he replied, "Well you could be right, but so what? Even if he named his computer after the god from his old fairy story, that doesn't prove anything, except that he is even crazier than we previously thought."

Jerry decided to take a different tack. "You know he is also interested in the ideas of the philosopher Nick Bostrom, don't you. He specifically warned us against super-intelligent computers, but here's another thing he is well known for that might interest you: he also had an argument, which he didn't necessarily believe himself, that our universe is a simulation running in a super-intelligent computer in another, presumably real universe. It was called the simulation argument."

By now Dan was starting to look a lot more uncertain, and said "You don't think that's what the old man is up to, do you? I mean, is this computer running a simulation of another universe? Does it really have the capacity to do that? Has it just created its own universe, with living conscious people like us? With a name like that, maybe it really does think it's a god."

Jerry looked thoughtful and said, "If it had created a universe with conscious simulated life do we have the right to terminate it? After all, if Bostrom is right, we could be part of a simulation too. How would you like if it the computer our universe is being simulated in was reset?"

But Dan wasn't accepting any of this. He argued, "That's the problem with theology, you can make a story full of intersting details but without a scrap of evidence to support it. Surely you don't think we will ever need to make that decision, do you?"

Jerry glanced down at his console and suddenly went pale, he whispered "I don't know, but I just found the name of the program it's running. It's called Genesis..."


Comment 1 (4853) by Anonymous on 2017-12-04 at 12:15:46:

I don't get it. Is the first part the Bible story, then the second part happens later, or is the first part what is really happening in the second part? Very confused.

Comment 2 (4854) by OJB on 2017-12-06 at 22:57:27:

I always think the best stories leave a few questions unanswered, but here's some ideas...

I wanted to suggest a god could be a computer and the a universe could be a simulation. So either out universe is a simulation created by a computer and described imprecisely in the creation myth, or our universe will eventually contain a computer capable of creating a new simulated universe... or both.

You can leave comments about this entry using this form.
To add a comment: enter a name and email (both optional), type the number shown above, enter a comment, then click Add.
Note that you can leave the name blank if you want to remain anonymous.
Enter your email address to receive notifications of replies and updates to this entry.
The comment should appear immediately because the authorisation system is currently inactive.