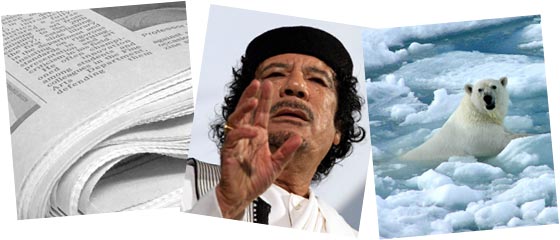 Add a Comment (Go Up to OJB's Blog Page)
Fake News
Entry 1896, on 2018-01-30 at 20:09:24 (Rating 4, News)
Everyone has some bias, and it's unrealistic to expect anyone to be totally neutral and fair, especially on topics which are very divisive, like race-based politics, or the performance of Donald Trump. But we do expect some effort on the part of certain professions to show a fair degree of impartiality. They should make at least a token gesture towards giving both sides a fair hearing. And maybe at the top of this list of impartial professions should be journalism - at least that's what you might have thought.

But apparently not. Fake news is everywhere, and even when the news isn't fake, it is so close to being fake - through biased reporting, uneven treatment of different aspects of a story, and selectiveness regarding what is reported - that it is often more pernicious than an obviously fake story.

Here in New Zealand I have always trusted Radio New Zealand (now called RNZ, I think, to reflect their new multi-media approach) as my preferred source. It wasn't that they were necessarily more accurate - although they often were - but more that their professionalism and commitment to unbiased reporting was better than most others.

Well not any more, because RNZ is so overwhelmed by political correctness and a populist, leftist agenda, that they can no longer be trusted to the same extent. I still use RNZ as my primary news source, but I no longer trust anything they say without checking it against other sources.

My favourite interviewer on RNZ was always Kim Hill. She had an intelligent, and in most cases a well researched, interview style, and generally tried to keep her innate biases under control. But apparently this is not a priority for her any more.

To show how totally biased she is (and the same applies to most staff at RNZ) I could compare two interviews she has done recently. The first was with Don Brash about his fairly reasonable (at least in most aspects, although he definitely got one or two points wrong) criticism of the way the Maori language is used by the media, especially RNZ. And the second was with Michael Wolff, the author of "Fire and Fury" the just released book exposing the alleged dysfunction of the Trump presidency.

From the very start of the interview with Brash it was obvious that Hill was not going to listen to his alternative opinions, and that she was going to be very aggressive towards him. She didn't listen to his points, and seemed to be more interested in pursuing her own agenda with no regard to what he said.

Brash is a very calm person, but that often doesn't work well against a more emotional attack. An acceptance that his opponent's view has some merit is often seen as weakness, especially when the opponent refuses to make the same concessions.

And he occasionally tries to make points based on what could be most charitably described as poor research, but that doesn't mean other parts of his argument are totally without merit. He deserved a far better hearing than what he got on RNZ.

All that is bad enough, and it might even be excusable if it was applied evenly. But apparently that fairness is not part of RNZ's makeup. Because the interview with anti-Trump author, Michael Wolff, was the exact opposite.

Although it is well known that Wolff's style is confrontational and occasionally not well supported by objective facts, Hill's interview with him was totally devoid of any incredulity. She never questioned his extreme comments which didn't seem to be supported by very much more than an opinion, and he never offered a single challenge to any of his conclusions.

For example, saying that a major public figure like Trump is stupid and/or has major psychological issues - which don't need to be formally diagnosed - really requires some form of challenge. This suggestion is just as bad as anything Don Brash said, yet Hill just loved it. Not only did she not challenge these obviously questionable claims, but she seemed to offer tacit approval for them.

Note that I am not saying I agree with everything Don Brash said, or that I disagree with everything Michael Wolff said. What I am saying is that public radio should be a forum where fair discussion of ideas is possible, even when those ideas are controversial. In fact it should be that especially when the ideas are controversial.

I know people who are a bit more oriented to the right of politics than me who used to listen to RNZ. Back when they were more balanced RNZ could maintain an audience with various political views. But I think that is far less likely now. The people I mentioned above now listen to some inane talkback show which is full of biased and ignorant opinions. But how can I criticise that when our premium news service is really not a lot better?

So the thing that really worries me is that by being so one-sided and by failing to encourage robust debate on contentious issues, the more left-leaning media are just pushing away any audience which doesn't agree with their politically correct agenda. I have been close to abandoning RNZ myself but I still find enough valuable material there that I can stick with it.

But for how much longer, I really don't know.

There are no comments for this entry.

You can leave comments about this entry using this form.
To add a comment: enter a name and email (both optional), type the number shown above, enter a comment, then click Add.
Note that you can leave the name blank if you want to remain anonymous.
Enter your email address to receive notifications of replies and updates to this entry.
The comment should appear immediately because the authorisation system is currently inactive.