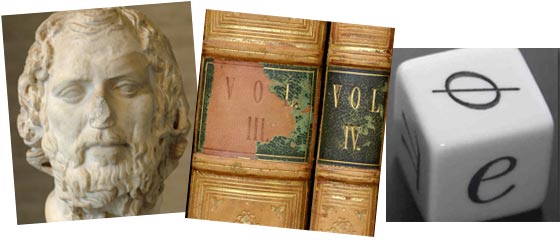 Add a Comment (Go Up to OJB's Blog Page)
The Future of Driving
Entry 1897, on 2018-01-31 at 22:16:15 (Rating 1, Comments)
In a recent post, I talked about how electric power seems to be the inevitable future of cars. This is probably not too surprising to most people given the way electric cars have become so much more popular recently, and how the company Tesla has successfully captured a lot of headlines (in many cases deservedly so, because of its technical advances, and in other cases mainly because of the star status of its founder, Elon Musk).

But a much greater revolution is also coming: that is self-driving cars. In the future people will not be able to comprehend how we allowed people to drive and how we tolerated the massive amount of inefficiency, and the huge number of accidents and deaths as a result of this.

In my previous post I commented on how I am a "petrol-head" and enjoy driving, as well as liking the "insane fury" of current petrol powered supercars. I commented on how electric cars have no "soul" and this would appear to apply even more to self-driving cars. Before I provide the answer to how this travesty can be avoided, I want to present some points on how good self-driving cars should be.

First, there is every indication that computers will be far better than humans at driving, especially in terms of safety. Even current versions of self driving systems are far better than the average human, and these will surely be even more superior in the future once the algorithms are refined and more infrastructure is in place for them.

Whether computer controlled cars are currently better than the best humans is debatable, because I have seen no data on this, but that doesn't really matter because being better than the actual, flawed, unskilled humans doing most of the driving now is all that is required.

In fact, the majority of accidents involving self-driving systems now can be attributed to human errors which the AI couldn't cope with, because they still have to obey the laws of physics and not all accidents can be avoided, even by a perfect AI.

So if we switched to self-driving cars, how would things change? Well, to get the full benefit of this technology all cars would need to be self-driving. While some cars are still driven by humans there will always be an element of unpredictability in the system. Plus all the extra infrastructure needed by humans (see later for examples) will need to be kept in place.

Ultimately, as well as all cars being self-driven, the system would also require all vehicles to be able to communicate with each other. This would allow information to be shared and maybe for a central controller to make the system run more efficiently. It might also be possible, and maybe preferable, to have a distributed intelligence instead, where the individual components (vehicles) make decisions in cooperation with other units nearby.

The most obvious benefit would be to free up time for humans who could do something more useful than driving. They could read a book, read a newspaper, watch a movie, write their blog, do some work, etc, because the car would be fully automated.

But it goes far beyond that, because all of the rules we have in place today to control human drivers would be unnecessary. There would be no need for speed limits, for example, because the cars would drive at the speed best for the exact conditions at the time. They would use factors like the traffic density and weather conditions and set their speed appropriately.

There's no doubt that even today traffic could move much faster than it does if proper driving techniques are used. The problem is that drivers aren't good enough to drive quickly. But speed and safety can co-exist, as shown by Germany's autobahns where there is often no speed limit, but the accident rate is lower than the US.

There would be no need to have lanes and other symbols marked on roads, and even the direction vehicles are travelling in the lane could be swapped depending on traffic density. All the cars would know the rules and always obey them. Head-on crashes would be almost impossible even when a lane swaps the direction the traffic is flowing in.

The same would apply to turning traffic. A car could make a turn into a stream of traffic because communications with the other cars in that stream would ensure the space was available. There would be no guessing if another driver would be polite enough to create a gap, and no guessing exactly how much time was needed because all distances and speeds would be known exactly.

I could imagine a scene where traffic was flowing, turning, and merging seemingly randomly at great speed in a way that would look suicidal today, but was in reality is precisely coordinated.

Then there's navigation. Most humans can follow GPS instructions fairly well, but how much better would this be when all the cars shared knowledge about traffic congestion and other delays, and planned the routes based on that, as well as the basic path?

Finally there's parking. No one would need to own a car because after completing the journey the car could go and be used by someone else. It would never need to park, except for recharging and maintenance, which could also be automatic. All the payments could be done transparently and the whole system should be much cheaper than personally owning and using a car, like we do now.

The whole thing sounds great, and there are almost no disadvantages, but I still don't like it in some ways because my car is part of my identity, I like driving, and the new world of self-driving electric cars sounds very efficient, but seems to lack any personality or fun.

But that won't matter, because there will be two ways to overcome this deficiency. First, there might be lots of tracks where people can go to test their driving skills in traditional human driven - maybe even petrol powered - cars as a recreational activity, sort of like how some people ride horses today. And second, and far more likely, virtual reality will be so realistic that it will be almost indistinguishable from real driving, but without the risks.

And while I am on the subject of VR, it should be far less necessary to travel in the future because so much could be done remotely using VR and AR systems. So less traffic should be another factor making the roads far more efficient and safe.

In general the future in this area looks good. I suspect this will all happen in about 20 years, and when it does, people will be utterly shocked that we used to control our vehicles ourselves, especially when they look at the number of accidents and fatalities, and the amount of time wasted each day. Why would we drive when a machine can do it so much better, and we could use that time for something far more valuable?

There are no comments for this entry.

You can leave comments about this entry using this form.
To add a comment: enter a name and email (both optional), type the number shown above, enter a comment, then click Add.
Note that you can leave the name blank if you want to remain anonymous.
Enter your email address to receive notifications of replies and updates to this entry.
The comment should appear immediately because the authorisation system is currently inactive.