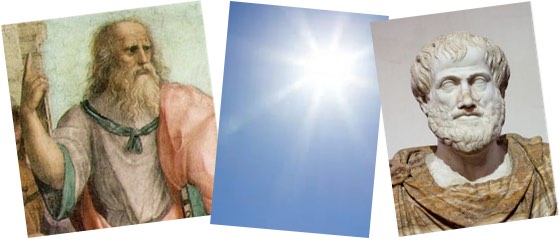 Add a Comment (Go Up to OJB's Blog Page)
No More -isms
Entry 1900, on 2018-02-10 at 15:55:47 (Rating 4, Philosophy)
I am often challenged about why I reject various beliefs, such as liberalism, theism, libertarianism, or feminism. My thoughts on this are, that if you identify with a particular doctrine with is described with a word ending in -ism then you are probably being needlessly dogmatic. But then I remembered that I often identify with two (and maybe more) of those myself: atheism and skepticism.

So why would I ridicule one person's belief (like the belief in libertarianism or feminism) while I give myself a free pass to pursue beliefs of my own? Well, maybe I'm just a hypocrite - that's certainly possible - but I would like to use a slightly more generous interpretation of the situation and say that my beliefs are more a lack of a commitment to a particular idea than a close allegiance to one.

So atheism isn't really a dogma of any kind, in fact it's the antithesis of that, because it specifically precludes acceptance of any dogmatic, religious belief. I do agree that skepticism is in a slightly more debatable category. It could be seen as a belief system in some ways - in fact one meaning of the word refers to a specific philosophical system. But that's not the meaning I'm using here. In this context skepticism refers to the preference for treating new truth claims with a level of suspicion until good, objective evidence for them is demonstrated.

So I think I can defend my -isms fairly well, but what objection to I have to the others? Well, the main one is that they are just unnecessary. Not only do they provide no positive benefit, but undue adherence to them is potentially dangerous. People who take their beliefs too seriously might follow the belief's dictates instead of looking at the facts of specific incidents in the real world.

For example, there might be a need to decide whether a new industry - let's choose self-driving cars as an example - should be regulated to ensure safety standards. A libertarian (that is, someone who follows libertarianism) might be tempted to say that more regulation is always bad and that the market should decide.

But not only do we see numerous examples of market failures (in fact the phrase "market failure" has become a common one in these sorts of discussions) but it can be shown through pure logic that markets often don't work.

That's not to say that markets don't work quite well in some situations, but they certainly cannot be relied on in every possible place they might be used. But a true follower of libertarianism will think they do work everywhere, or at least will think they work in a far wider range of situations than a careful examination of the facts would support.

So there's really no need for libertarianism at all, because anyone looking at the facts and at the outcomes required in a particular situation could just use common sense, and logic, and examination of the consequences in the real world to see whether a market or a regulation is a better choice.

So let's look at another -ism now, let's really jump out of the frying pan and into the fire and look at feminism. Is feminism necessary? Well, as you could probably guess from the general tone of this post, I don't think so.

I know many people claim feminism is just wanting equality for women, but of course that is often not true, just like libertarianism isn't usually simply about the fair and appropriate use of markets. Feminism in many cases goes far beyond that and demands special privileges for women, equality where it already exists, and is generally biased towards a female-centric worldview.

I'm not saying that there have been no good outcomes from feminism, but I am saying that the usual realisation of it can easily produce many bad outcomes too. There are many situations where females are now enjoying benefits because the bias is now in the opposite direction to what many feminists imagine. For example girls seem to be getting more benefit from our education system, women enrol in universities at a greater rate than men, women live longer lives, and they get less punishment under the law, etc. Hell, maybe I should be a masculinist!

And the issues where feminism might be useful - such as equal pay, equal participation in society, etc - don't require feminism, they just require fairness. And most people have an inherent sense of fairness. I want women to have equal rights, but I am certainly not a feminist!

I see the down-side of -isms all the time. I see people react to an event which is actually quite nuanced in simple-minded, thoughtless ways, simply because of a knee-jerk reaction they have caused by their favourite -ism.

Note that I have picked on that particular suffix because it is catchy, but other worldviews which end in a different suffix, like Christianity, should also be included in my argument for completeness.

I know they are not doing this deliberately - and that's what makes the whole phenomenon even more scary and dangerous - but the sort of thought that is going on is like this: there's an event I want to comment on; I am a (insert your favourite -ism here) so I should think this; I will write some tedious, biased crap on the appropriate discussion forum.

And when a more nuanced person, like myself (well OK, sometimes I take a hard line to make a particular point, but I do make an effort to see both sides of most stories) comes along and points out any deficiencies in these arguments there is rarely a reasoned rebuttal to those points, because the person makes that comment just because that's the way things are always portrayed according to their -ism.

If I suggest we need a new regulation to decrease greenhouse gas emissions to reduce climate change the libertarians will usually disagree, saying government regulation never works and we need less government involvement, not more. But they could admit that the market is the cause of climate change, not the solution, while still maintaining that markets are a useful tool in society overall. But if you follow libertarianism you really cannot say that.

And if I dare to suggest that females are already doing well in our education system and they really don't need any further assistance, then the feminists will attack me with allegations of sexism and mansplaining. If they just admitted that there are situations where women are given an unfair advantage as well as other situations where the opposite is true, then they would be easier to take more seriously. But if you follow feminism almost everything looks like an attack on women and sensible discussion is difficult.

So I say abandon your -isms. That doesn't mean to switch to another, even worse, belief system which just doesn't happen to end in -ism, of course. So those who libertarianism shouldn't switch to anarchy, and if you currently follow feminism, please don't become a feminazi!

There are no comments for this entry.

You can leave comments about this entry using this form.
To add a comment: enter a name and email (both optional), type the number shown above, enter a comment, then click Add.
Note that you can leave the name blank if you want to remain anonymous.
Enter your email address to receive notifications of replies and updates to this entry.
The comment should appear immediately because the authorisation system is currently inactive.