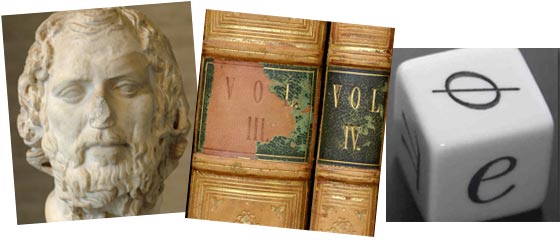 Add a Comment (Go Up to OJB's Blog Page)
Jobs, Hitchens, Hawking
Entry 1906, on 2018-03-21 at 23:17:08 (Rating 2, Comments)
Is it normal to feel a real sense of loss when people you never even met die? I'm not sure, but there have been three occasions where this has happened for me. Anyone who really knows me might be able to guess the three people involved, especially when one of them should be fairly obvious given recent events. But I would like to discuss briefly these three and why they had that effect.

Obviously the third is Stephen Hawking, but who are the other two? Well, if you haven't read every blog entry I have ever written (why not, because I've only done 1905 at the time I wrote this) you might still guess that the first is Steve Jobs, and the second is Christopher Hitchens.

I often say that I'm not into hero worship, but that doesn't stop me from recognising a few really special people who I do admire more than most, even when they are flawed or controversial in some way (actually, for me, that makes them even better).

In fact, what is the point of being any sort of public figure or even being a person who participates meaningfully in modern society if you are not controversial? Really all that means is you don't accept every rule or bias currently imposed by society. If you don't have at least one controversial belief then why even bother existing? And if you have these beliefs why not share them, discuss them, and maybe even have your mind changed on the subject or possibly convert other people to your ideas?

Looked at this way it is everyone's duty to be controversial, although there is a fine line between offering genuine controversial and original opinions and just being a troll for the sake of it - a line I might have even crossed myself on occasions!

But back to the three people. Maybe the most interesting aspect of my list is that it is so short, and doesn't include any pop (movie, music) heroes, politicians, etc, which many other people might be tempted to choose. Also, the three people are from quite different backgrounds: Jobs was a business person and tech entrepreneur; Hitchens was a critic, essayist, and journalist; and Hawking was a theoretical physicist.

They all died after significant battles with diseases: pancreatic cancer in the case of Jobs, esophageal cancer for Hitchens, and amyotrophic lateral sclerosis for Hawking. All of them knew the disease was going to kill them, but at least Hawking survived about 50 years longer than expected.

The battles they all had against these disabilities were quite inspiring, especially in the case of Hawking, and Hitchens wit and thoughtfulness about his imminent demise was made more compelling by the fact that his smoking and drinking habits were the likely cause.

Why I admired Steve Jobs is difficult to explain. He was fundamentally a business person, which is a category I don't usually have much respect for, but Jobs was so atypical that he seemed above the others, except maybe for Tesla and now Elon Musk, who are similar types of characters.

Jobs wasn't a tech genius and he wasn't a business genius either. He was an ideas man and someone who could make his ideas happen, usually by ruthlessly utilising people who really were geniuses, especially in tech. There is no doubt that some parts of his character could be seen as being unpleasant, but what he did worked, at least most of the time.

I enjoy debating and arguing with people, and Christopher Hitchens was perhaps the greatest debater I have ever heard. I often felt sorry for his opponents before the debate even started because I knew Hitch would destroy them. Of course, he did tend to take on religious and excessively politically correct people, so my sympathy for them was limited!

But his recall of facts, use of language, and general knowledge of politics, history, and religion, amongst other topics, was impressive. Sure, his knowledge of science and tech was limited but that didn't seem to matter in most of the situations he was in.

Some of his quotes are brilliant to, and include many of my favourites, like this one: "Beware the irrational, however seductive. Shun the transcendent and all who invite you to subordinate or annihilate yourself. Distrust compassion; prefer dignity for yourself and others. Donít be afraid to be thought arrogant or selfish. Picture all experts as if they were mammals. Never be a spectator of unfairness or stupidity. Seek out argument and disputation for their own sake; the grave will supply plenty of time for silence. Suspect your own motives, and all excuses. Do not live for others any more than you would expect others to live for you."

Finally, what about Hawking? Well he was a legendary figure in popular culture as well as in real science. If anyone was asked to name a cosmologist (or maybe even just a scientist) Hawking would be a common choice, because of his appearance due to his disability which required he live in a wheelchair and use a speech synthesiser, and for his appearances in popular TV shows such as the Simpsons and Big Bang Theory.

The speech synthesiser voice became so well known that it was like his trade mark and he didn't want it changed even when more natural sounding synthetic voices were available.

Hawking is often pictured sitting in front of a blackboard full of obscure mathematical formulae, a sort of stereotyped image which goes back at least as far as Einstein. But he couldn't write on a blackboard, and instead he manipulated complex mathematics purely in his mind. It is an astonishing ability and many of his great discoveries were made after his disability became more serious. Maybe being cut off from the world to some extent actually helped him focus on the science (he once said "I can't say that my disability has helped my work, but it has allowed me to concentrate on research without having to lecture or sit on boring committees").

I'm not the only one to be affected by the loss of these people. I was quite surprised to see Hawking being mentioned in so many mainstream news services recently, and not just on the day of his death. It's good to know that genuinely great people can get some recognition as well as the more mundane examples of celebrity, such as movie stars and other entertainers.

Finally, here are a couple of Hawking quotes I like: "Science is not only a disciple of reason but, also, one of romance and passion." And, "Look up at the stars and not down at your feet. Try to make sense of what you see, and wonder about what makes the universe exist. Be curious."

Comment 1 (4895) by EP on 2018-03-22 at 12:25:59:

Met one of them for about 5 minutes and got to see the other one speak.... (Actually saw both speak now I think of it) I probably agree with your summary of both of them and agree you certainly can feel sadness for losing people you never met... and people who were never alive in your lifetime but influenced you (In my case it'd be Walt Disney for example, not the company but the man himself who believed it was 'fun to do the impossible')

Comment 2 (4896) by OJB on 2018-03-22 at 12:26:23:

So who did you meet? I heard Jobs once (WWDC), but not either of the others.

Comment 3 (4897) by Anonymous on 2018-04-04 at 21:07:07:

Thank you for your blog post. Really thank you! Awesome.

Comment 4 (4898) by Kevin G on 2018-04-09 at 09:40:27:

Personally I still go back and watch Hitchens debates online. I guess we miss these people because they lessen the suffering in our own life when their around. Enjoyed your post.

Comment 5 (4899) by OJB on 2018-04-09 at 15:44:03:

Yes, Hitchens' debates (there are plenty on YouTube) are still relevant today, and I don't think anyone else has reached the same standard since.

You can leave comments about this entry using this form.
To add a comment: enter a name and email (both optional), type the number shown above, enter a comment, then click Add.
Note that you can leave the name blank if you want to remain anonymous.
Enter your email address to receive notifications of replies and updates to this entry.
The comment should appear immediately because the authorisation system is currently inactive.