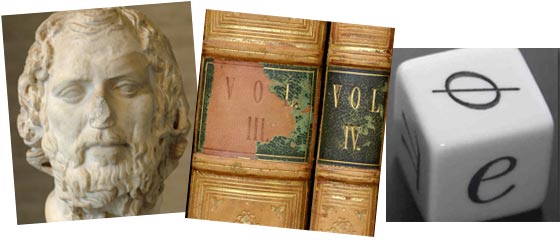 Add a Comment (Go Up to OJB's Blog Page)
I Can Lead Myself
Entry 2023, on 2020-01-21 at 19:56:53 (Rating 4, Comments)
In recent years I have noticed increasing resentment to the draconian rules implemented by our "leaders". I put that last word in quotes because I really don't think these people are leaders at all. Before I discuss this, I should say who I am talking about. I am referring to authority figures at all levels: government, city councils, law enforcement, and management... especially management.

I was sitting in a cafe recently, and heard some fellow coffee drinkers talking about their job. There were two comments about their managers which particularly resonated with me. The first was something like "they're not living in the real world; they live in a cocoon", and the second was "there was a horrible little man walking around the site taking photos".

And I heard a staff member of a large organisation saying that she had "lost the will to live" after spending all morning and still "getting nothing done" when carrying out meaningless, and excessively bureaucratic procedures for a task which was simpler before a new regime was implemented by management.

Finally, I have encountered numerous instances of staff just not caring at all about the organisation they work for, because the managers make doing a good job almost impossible, and they have reached the stage where there is no point in even trying any longer.

In fact, with all my dealings with various larger organisations I have found almost no one who has any respect for their "leaders". They are seen as a nuisance who have no ideas what they are doing, and are viewed with attitudes which vary from mild amusement to outright hate and disgust.

Of course, the leaders seem to view themselves in a quite different way. Unbelievably, they actually think they are virtuous, well-informed, tireless campaigners for a better world. They think that their staff admire them, and in the rare cases where they feel the lack of admiration just they dismiss it as the result of the people at the lesser levels being incapable of seeing "the big picture" or being unwilling to "accept change".

In fact, there is a complete area of management dedicated to change management, which effectively reduces down to three actions: produce plenty of propaganda pointing out the alleged advantages of the new system, threaten anyone who doesn't comply, and finally rid the organisation of anyone who doesn't accept the new regime by firing them or implementing various dirty tricks to force them to leave.

So clearly "management of change" is an intensely dishonest and immoral activity, not that there would be any surprises there.

I should say here that change isn't always bad. Sometimes change is necessary for the efficient running of an organisation, especially if the conditions the organisation operates in have changed, such as the appearance of new technology, competition, or markets. And sometimes the necessary changes are difficult for existing staff to cope with, and maybe sometimes they really do resist necessary change.

But that doesn't cover the vast majority of cases I am aware of. In most cases the changes involve attempts at increasing efficiency by introducing more layers of bureaucracy, reducing staffing levels while increasing the number of managers, and allegedly improving processes by implementing hopelessly poorly defined and complex new procedures.

So generally anything created by a "leader" works incredibly badly - but why? Well, the big problem, as insinuated by the comment about "cocoons" above, is that managers have no idea how the real world works, and despite their reassurances of consultation, they make changes from a position of extreme ignorance.

In most cases I know of, after a few years the organisation does start working fairly well again, and will generally return to a similar level fo efficiency it had before the change. So the assurances the "leaders" provide that the new system will eventually start working properly are generally true.

But not for the reasons they think.

I guess the leaders thing the new system starts working properly because people get used to it, and start using it as was intended. But what actually happens is that the state of complete chaos which everyone finds themselves in by following the new rules gradually improves as people find work-arounds and short-cuts which bypass the system. After a while most of the staff will be working in ways which have little to do with the new system and more closely resemble what was happening before the change.

I always imagine it like this: it's World War I and the general is courageously standing well back from the front lines giving out orders to advance on the enemy. He gives the orders and sees his soldiers advancing on the enemy machine-gunners. His job is done so he quickly retreats to his office to start his next great plan. The soldiers advance on the enemy but realise the orders are suicidal, so as soon as the general's back is turned they take cover, plan an attack on the unprotected flank of the enemy, and generally ignore their orders in favour of action which has a chance of being successful. The general hears about the success of the operation and congratulates himself on being a great leader. The soldiers think he's a dangerous idiot.

Is the general a leader? He might think so, but no one else does. We don't want or need leaders. They are just a nuisance we need to find a way to bypass. But they can do a lot of harm before that happens. I'm an intelligent adult: I can lead myself.

Comment 1 (5212) by Jim on 2020-01-28 at 21:23:11:

OMG your arrogance is off the chart! The great OJB is so much better than the rest of us that he needs no leadership. Maybe if you tried doing without it for a while you might change your mind.

Comment 2 (5213) by OJB on 2020-01-29 at 11:03:58:

OMG eh? You think I'm arrogant? I just want the opportunity to live and work in the most free and efficient way possible. It is the politicians, managers, police, etc who are trying to control me because they are so arrogant they think they know better! Think about it... who is *really* arrogant here?

And, sure, it is possible that the "leaders" are doing a lot of good which I am unaware of, and which I would suddenly appreciate if it was gone. But hey, I'm prepared to take that risk!

Comment 3 (5696) by Anon on 2020-11-23 at 14:54:22:

Brilliant, Owen! The Leaders we have had in the Humanities at the University I work at in the last 5 years have proved themselves the most consummate assholes, and have been responsible for absolute carnage, wrecking many lives. I narrowly outwitted them myself, but have done as you predict, found workarounds, and gone about hurting them in a way that really hurts (by continuing to take what they value the most: their money), rather than full frontal assault via unions, media, and other avenues. Their 'nice guy' rhetoric sticks in my craw somewhat, but this strategy does it for now... Great article!

You can leave comments about this entry using this form.
To add a comment: enter a name and email (both optional), type the number shown above, enter a comment, then click Add.
Note that you can leave the name blank if you want to remain anonymous.
Enter your email address to receive notifications of replies and updates to this entry.
The comment should appear immediately because the authorisation system is currently inactive.