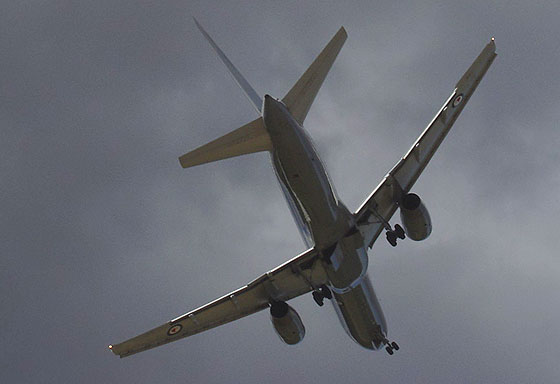 (Up to OJB's Warbirds 2004 Page)
Air Force
The Royal New Zealand Air Force demonstrated several aircraft during the show. Large transports included the Boeing 757 (shown above), the Orion and the C-130 Hercules. They also flew the Iroquois helicopter and had a Seasprite on static display. The Red Checkers aerobatic team flew a demonstration as well.
The 757 is Boeing's replacement for the widely used 737 medium size jet. Until the 757 arrived the RNZAF used a much older 727 which could not be operated in some locations because of its noisy older jet engines. The modern turbofan engines used in the 757 produce 43,000 pounds of thrust and are remarkably quiet.
The current aircraft are used by the RNZAF for strategic transport, disaster relief, medical evaluation and defence force support, and will be even more flexible when they are modified to handle larger cargo loads by the end of the year.
More Photos