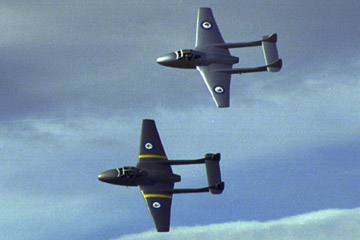 Prototypes of this early jet flew in 1953 and the RNZAF got its first one in 1951 and many more were delivered later. They were retired in the early 70s and replaced with A-4 Skyhawks and Strikemasters.
The DH Goblin 35 jet engine provides 3,500 pounds of static thrust which is enough to provide a top speed of 866 kph (about 520 mph) for this lightweight (7,380 pounds empty) jet.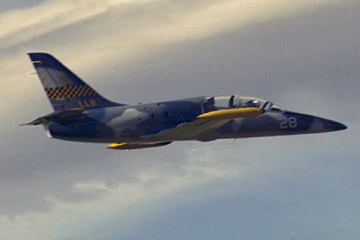 The Albatros is an ideal jet trainer because of its rugged design and how easy it is to fly. It also looks quite impressive although its performance isn't anything spectacular compared with other jets.
Power is from a single turbofan providing 3,792 pounds of thrust for a top speed of 485 mph. rate of climb is 4300 feet per minute and ceiling is 37,000 feet.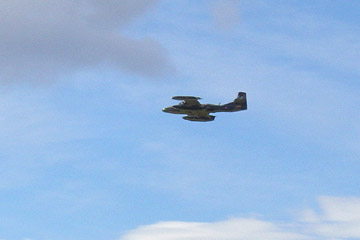 The Dragonfly had the best overall performance at this years air show. In the past that honour would have belonged to the RNZAF's A-4 Skyhawks but, sadly, they have been retired.
Power is from two 2,850 pound static thrust engines. Maximum speed is 489 mph, rate of climb is 6,900 feet per minute, and ceiling is 41,000 feet.