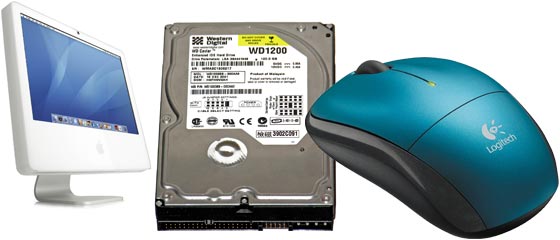 Add a Comment (Go Up to OJB's Blog Page)
A Week with iOS 5
Entry 1337, on 2011-10-20 at 09:57:45 (Rating 1, Computers)
I installed iOS5 on my iPhone and iPad about a week ago now, and at the same time I upgraded my Mac and switched to iCloud (I have been a dot Mac and MobileMe user for many years now) so now might be a good time to give a general appraisal of how well the process has gone.

Overall, it went well. Because I downloaded iOS 5 fairly soon after it was released it did take a while, but it did arrive safely for me, unlike the experience of some other users. I guess Apple's servers were just getting a thrashing that soon after the release.

The iPhone did take a long time to fully upgrade but it is a 32G model and was almost full. The iPad was even worse of course: it's a 64G model and was also almost full! So the backup, upgrade, and restore process did take a long time. It really took me almost a whole day before all three devices (including my MacBook Pro) were fully upgraded and operational again.

The most positive outcome after all that time was that all of my data, both stored locally and in the cloud, and all my apps, and all of my in-app downloads (maps, magazines, etc) were fully maintained after the update. The calendars, contacts, and emails shared between all the devices were also completely intact. I know that this is exactly what we should expect but I always feel a bit nervous during such a major change.

The iCloud service seems to be working well: documents from programs like Pages (which know how to use iCloud) synchronise automatically between the iDevices. I haven't got them onto the computer yet though. Surely this is possible. The new mail servers have had a bit of down time but that hasn't been too bad because it has been (for me at least) only for short periods.

I would expect that after introducing such a significant new service (even though it shares a lot of functionality with an existing one) that Apple would have a few initial problems, especially since they don't exactly have a great reputation in this area after the "MobileMe debacle" of a few years ago! So overall I think things have gone OK, but not brilliantly.

So what about iOS 5 itself? Is it a worthwhile improvement? I think so, because apart from the time spent doing the update (during which I lost one phone call while the phone was disabled) I have only found one issue. That is that a process on the phone must be getting a bit out of control. It hogs the CPU sufficiently to make audio playback occasionally skip and it also uses the battery faster than I would expect. I haven't figured out exactly what triggers this but restarting the phone (which I've had to do twice) fixes it. This is a typical "version 1" problem so I hope Apple fixes it soon.

Oddly a similar issue I previously had on the iPad (where a process prevented syncing, shutdown, etc) has gone away, so you win some and you lose some, I guess!

I'm not going to go through all the new iOS 5 features (there's plenty of discussion on the web) but I will say that the new notification system is really nice and the wireless syncing is great although the full advantages of that will only become apparent when/if Apple gives us wireless charging (because currently I still need to plug a USB cable into the devices to charge them).

One other simple but important thing which I appreciate is the quick access to the camera from the lock screen and the volume button being used as a shutter release. Thanks (at last) Apple: that small point where practicality overrides pure design is appreciated.

The biggest thing I want but don't have is Apple's voice control system, Siri. I thought at one point that it might be available on existing phones but unfortunately it is limited to the new iPhone 4S. Since the processing is done in the cloud I thought that existing devices should have been able to use this feature but maybe there's something I don't know (I hope Apple aren't just using this as a feature to force people into upgrading!)

In summary, this seems to be an update which involves a bit of effort but is worth doing. The new system would be even better if I could also upgrade my hardware but I probably won't get an iPhone 4S because my current cell data plan will run out just as (I estimate) the iPhone 5 is released in a year.

There are no comments for this entry.

You can leave comments about this entry using this form.
To add a comment: enter a name and email (both optional), type the number shown above, enter a comment, then click Add.
Note that you can leave the name blank if you want to remain anonymous.
Enter your email address to receive notifications of replies and updates to this entry.
The comment should appear immediately because the authorisation system is currently inactive.