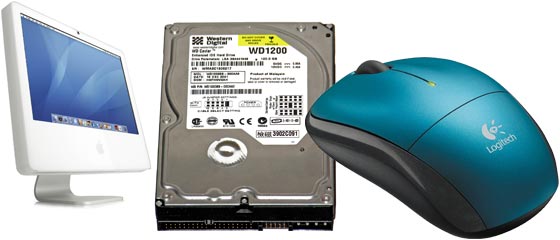 Add a Comment (Go Up to OJB's Blog Page)
Favourite Things 2
Entry 1485, on 2013-01-10 at 22:36:54 (Rating 1, Computers)
A while back I discussed one of my favourite things: the two Voyager spacecraft which are currently the most distant objects humans have ever launched into space and have been providing useful data for over 30 years.

Today I want to discuss a very different piece of technology and one which will be lucky to be still the greatest in 30 weeks (forget about 30 years). It's from the IT world which is changing so quickly that no matter how good a device it is it will be somewhat obsolete in about half a year. This is both exhilarating (because there's always something newer and better) and depressing (because of the need to keep buying newer expensive toys) for those interested in technology.

Anyway, without further ado I will announce that the device is the iPhone. The current iteration is the iPhone 5, which I have had since the day it was released, but it's more the complete range of iPhones and what they have done for the whole field of smart phones which I am interested in here.

I know some people prefer Android based phones to iPhones because they are more open and cheaper, plus there is a greater range of hardware available, but I still think the iPhone deserves to be the recipient of my favourite things award because it started the modern smartphone revolution and the iPhone hardware and iOS system combination is just so much more elegant than Android.

It's hard to believe that the iPhone is only about 5 years old and before that smartphones really didn't exist. Sure there were some limited attempts at extending the capabilities of high-end feature phones, such as the Blackberry and Windows phones, but these were really in a totally inferior class to even the first iPhone.

Just over 5 years ago it would be almost impossible to believe that a single device could do all that an iPhone can now, and do it so easily (and at a price which I admit isn't cheap but isn't exactly totally outrageous either).

There are the simple things first. The iPhone is a great device for making phone calls and texting. It's easy to forget the basics when adding more and more functionality. And it has a very usable web browser and email client. Before the iPhone some phones had these features but they were practically unusable in most cases.

But of course the iPhone is more a handheld computer than a phone so it's after you get past the basics that things get interesting. I thought that instead of listing out the impressive feature list of the device I will give a few examples of how I make use of those functions to do useful things.

The iPhone is a great audio device. I use mine to listen to a lot of podcasts which are my main way to get news and information. I also listen to audiobooks because I don't have so much time to read the traditional way. With audiobooks I can listen to a book while I am driving, walking, etc. Finally I do also listen to a bit of music, although I far prefer to do that through my audio system at home.

I have been a photography enthusiast for many years now but my SLR camera is just too big and heavy to take everywhere with me. The iPhone camera isn't in the same class as a real SLR but it's good enough (even for a serious amateur) if you have nothing else available. My favourite quote about photography is this: "the best camera is the one you have with you when you need one."

I take my phone everywhere, so during my recent summer holiday I took about half the photos on my SLR and the other half on the iPhone 5. I also use Instagram to take quick pictures, change their style, tag them with a location and description, and post them to the Instagram system, Facebook, and Twitter all with one tap. It's a great way to quickly and easily show other people what I'm doing.

I also use the phone a lot for it's GPS functions. In fact, even though I have a standalone GPS unit I use the iPhone instead because it provides a lot of extra functionality. I use third party apps (one for each country) from Tom Tom for this. The maps for New Zealand and Australia cost about $80 each - by far the most expensive apps on my phone - but I use these instead of the free built-in Apple or the Google Maps apps because their maps are stored on the device and a constant internet connection isn't necessary (except for traffic reports and a few other peripheral functions).

Another GPS function I use is "Find my Friends" which allows me to (with their permission) track friends and family using their iPhone's GPS system. I can even set up automated messages to tell me when another person arrives at a certain location. This is very useful when travelling with several people in different vehicles.

I have a lot of presence on the internet. I use Facebook, Google+, and Twitter (and a few others such as LinkedIn and Foursquare less often) for social interaction; WordPress and my own blogging system to post blog entries; TradeMe and eBay for buying and selling; and I have many web sites and other servers I need to monitor constantly. All of this can be done from the iPhone fairly well although I still prefer an iPad or computer for writing full length blog entries - the screen of any reasonable sized phone (including the iPhone) is just a bit too small for typing lots of text.

Another of my expensive hobbies is astronomy. I know the sky well but sometimes I need to identify something unusual. With the iPhone that is really easy. Just use one of the many great astronomy apps (I usually use "Night Sky" but I also have several others) and point the phone at the sky. The compass, GPS, orientation sensors, and gyroscope in the phone sense what you are pointing out and label the sky for you on the screen. It's brilliant and remarkably accurate too.

When you think about it it's extraordinary that a device just over 7 mm thick and weighing just 112 grams can include all of the following: a dual-core CPU, a multi-core GPU, 1G of RAM, 64G of storage, a high definition touch screen, multiple microphones, speakers, two cameras (one with a flash and capable of high definition video and good quality photos), a complete cell phone system, a Bluetooth system, multiple-standard wifi, a compass, an orientation sensor, an accelerometer, a light sensor, a proximity sensor, a GPS (and the alternative GLONASS) system, and a battery capable of running all that for several days (for the average user).

So yes, the iPhone is an extraordinary device and a masterpiece of both technology and design. I think it's Apple's greatest product (and there's plenty of competition there because I also love my MacBook Pro and my iPad) and definitely one of my favourite things.

There are no comments for this entry.

You can leave comments about this entry using this form.
To add a comment: enter a name and email (both optional), type the number shown above, enter a comment, then click Add.
Note that you can leave the name blank if you want to remain anonymous.
Enter your email address to receive notifications of replies and updates to this entry.
The comment should appear immediately because the authorisation system is currently inactive.