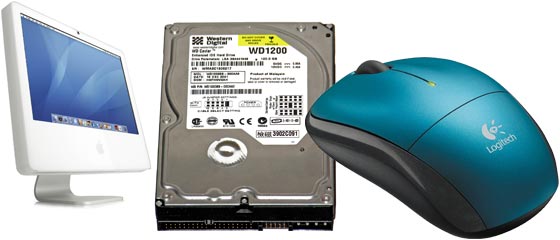 Add a Comment (Go Up to OJB's Blog Page)
Useful iPhone Stuff 4
Entry 1529, on 2013-05-14 at 20:47:18 (Rating 1, Computers)
I can't believe that it has been almost 5 years since I last commented on my favourite iPhone apps. Not only is it surprising that I haven't said anything about a device which I use so much, but it is also strange to think that the iPhone has been around long enough that my commentary should be so infrequent. Of course, I have commented on new iPhone hardware as I used it (I have owned an iPhone 3, 4, and now 5) but in many ways it's the apps that make the iPhone so great so now I need to spend some time on them.

The best way to establish which apps are most useful is to look at which I have used recently. That's easy to do by just double-tapping the home button and scrolling back through the apps I have used which are then listed in reverse order of when they were last used.

So here's the stats on my 64G iPhone 5: total number of apps installed: 226; number of apps used since the last time I cleared the list (about a month back): 100 (exactly); total number of apps used today: 14 (so far, it's about midday). That indicates that I use about half the apps I have installed and I guess many of the others are used less regularly and some not at all. To be honest there are a few where I would have trouble recalling what they even do!

But I think I should now list the apps I use regularly and talk about why they are so useful. Here they are in reverse order used (most recent at the top)...

Contacts. This is just Apple's standard address book app. It stores contact information for the people and companies I deal with. It synchronises through iCloud to the Contacts programs on my computer and iPad. Obviously this is useful especially since it also automatically provides this information to so many other apps.

App Store. When you have over 200 apps there are updates available every day. I also like to see which apps are most popular in the iTunes store and I also write reviews of the apps I use. All of this happens through the standard App Store app.

Phone. Yes, I do use my iPhone as a phone occasionally. For every conventional phone call I probably do 10 emails, chats, messages, or texts, but standard old-fashioned cell-phone calls are still useful.

Clash of Clans. Of course games are an important part of the use of any smart phone. Clash of Clans is a game where you build a village with different resource creation (gold, etc), defence (walls, cannons, etc), and attack (various troops, dragons, etc) capabilities and then battle against other players. You join a clan and swap troops with your allies. It is very addictive and involves playing for just a few minutes at a time but to play seriously you must play several times a day, every day.

Super Stickman Golf 2. This is the second (and last) game in this list. SSG2 is another popular game where you can play against other players over the internet. It isn't a realistic golf game (there are others which are) but is very entertaining, involves various cunning strategies, and becomes far more interesting when playing against other players instead of against the phone.

Downcast. Possibly the app which runs for the most time on my phone is my preferred podcast app, Downcast. Apple does provide a free podcast app but it is awkward to use and doesn't have as many features as Downcast. I guess I listen to several hours of podcasts on an average day so this app is always busy playing podcasts and downloading new ones.

Music. I don't tend to listen to a lot of music on my phone - that's what I have an impressive multi-channel AV system for! But I do use the standard Music app to play audiobooks. Sometimes I run out of podcasts or want a change so I listen to an audiobook instead. In the last few months I have listened to: Animal Farm, Atlas Shrugged, the Demon Haunted World, A Universe from Nothing, Hyperion, The Pleasure of Finding Things Out, the Silmarillian, and probably a lot more which I have forgotten about. In the same time I have read just one real book!

Yelp. This app allows you to look up recommendations for companies and services in your area. For example, if you are in another town you might want to find a good restaurant. Until recently there was no content for New Zealand so it was fairly useless here. There's still not much but it is increasing - I have added three reviews myself!

WordPress. As you can probably tell, I am a fairly serious blogger (you are reading this, right) and WordPress is one platform I blog to (I also post on my own blogging system which I created). The WordPress app makes posting and monitoring posts and managing comments easy.

Mail. The iPhone's screen is a bit small to make it a perfect email platform (the iPad is a lot better) but I still receive and send many emails through it every day, just because I always have the phone with me.

NZ Herald. This app is for New Zealand's most well known newspaper. The app is very well written and makes accessing articles really easy. It has some useful features such as marking articles for later reading and, of course, allows access to media (such as movies) which traditional newspapers don't. It's also free.

Safari. Again the iPhone screen is a bit small to make it the perfect platform for web browsing but with a little bit of compromise it is useful for looking up quick bits of information and doing some basic browsing. Many web sites now have a mobile version which is specifically designed for phone screens and these are usually much easier to use.

Messages. Apple's Messages app allows sending and receiving standard texts, including MMS messages with embedded photos and movies. It also transparently sends those messages to other iPhones, iPods, and Mac computers through its own message delivery protocol. These cost nothing, are not limited in size, and provide delivery and reading notifications. It's a great way to communicate.

iBooks. Apple's book store app provides access to magazines and books. Again the small screen doesn't make this an ideal experience which probably explains why I listen to many more audiobooks than I read conventional books (on screen or paper).

Calendar. My day is planned on my calendar. This synchronises with the calendar on my computer and iPad. It makes even a disorganised person like me a bit better organised.

Trade Me. I use the Trade Me app instead of the web site when I am away from home. Not only is it a better experience on the phone's small screen but it also bypasses any attempted censorship which might be in place at some institutions.

Facebook. I'm not a great fan of Facebook myself - I find the whole concept confusing and clumsy - but it is what everyone else uses so I do post stuff there most days and follow friends and family as well.

Instagram. I have been a serious amateur photographer for many years but Instagram makes casual photography easy and fun! I just take a photo on the iPhone's camera (which is pretty good quality in the iPhone 5), change it around using Instagram's filters and effects, and automatically post it to multiple locations (I usually send my photos to Twitter and Facebook).

MacTracker. As a Mac consultant I often need to look up specs on various Apple products: maximum memory, which operating systems they support, what type of memory they use, etc. MacTracker makes this easy. It has an extensive database of every product Apple has ever made with plenty of information about each one.

TomTom GPS: New Zealand. The iPhone is a brilliant GPS device. I have a dash-mount in my car which I slot the phone into, then I connect it to the power (GPS drains batteries) and use the TomTom GPS app. Apple's built-in GPS app is very good but it requires a constant internet connection. The TomTom app stores its very detailed maps on the phone so it works fast and free everywhere. I also have the Australia map. They cost about $80 (a lot of an iPhone app) each but are really worth it.

So those are the apps I've used in the last 12 to 24 hours. It's really quite surprising how many I do use. I don't tend to notice much that I am using a lot, but looking back through the list it just seems to happen that way. I guess the iPhone presents such a clean, intuitive interface that using lots of apps is just too easy!

There are no comments for this entry.

You can leave comments about this entry using this form.
To add a comment: enter a name and email (both optional), type the number shown above, enter a comment, then click Add.
Note that you can leave the name blank if you want to remain anonymous.
Enter your email address to receive notifications of replies and updates to this entry.
The comment should appear immediately because the authorisation system is currently inactive.