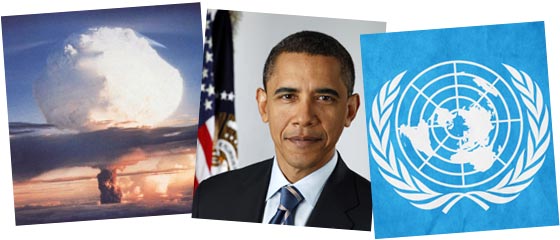 Add a Comment (Go Up to OJB's Blog Page)
It's Just a Cartoon!
Entry 1538, on 2013-05-31 at 14:10:44 (Rating 4, Politics)
How seriously should we take cartoons? Judging from the controversy over the "Danish Mohammed" cartoons of 2005 some people take them very seriously. And now, here in New Zealand, we have a similar issue with two cartoons representing a political view which is being viewed by some as racist.

The cartoons depict a Pacific Island (or possibly Maori) family abusing the government's new food in schools program when the adults dress up as school kids to get the free food. In one cartoon it is explicitly stated and in the other implied that the money they save on food can then be put towards buying cigarettes, alcohol, scratch and win tickets, and possibly electronic goods.

So the cartoons reinforce the long-held view by some people that certain sections of the New Zealand population, especially Maori and Pacific groups, can't afford to feed their children or themselves because they waste money on luxury goods and just generally make bad buying decisions.

It's an interesting assertion, but is it true? A lot of the debate seems to portray the issue as black and white (no pun intended). A question asked in a TV poll was whether the cartoons represent reality. Interestingly three quarters of respondents thought they did. But the whole question is invalid because I'm sure there are families who can't afford food because they waste money on tobacco and alcohol, but I'm equally sure there are others who economise as much as they can and still can't survive. And undoubtedly both types of families exist in all racial groups.

There is no doubt (at least there is none amongst reasonable people) that the current economic and political environment has caused a huge amount of inequality in wealth distribution. There is also no reasonable doubt that the cost of basics like power and housing have gone up much faster than rates of pay. Of course the people who have done well from these policies don't want to be bothered by any potential feelings of guilt for the victims, and blaming the victims by suggesting they can't feed their families because they make poor decisions is just too easy.

So it's unfortunate that the cartoons reinforce this belief when it is probably only true in a minority of cases. But it is still an opinion and political cartoons generally represent an opinion and try to make a point of some sort without pretending to be too unbiased or rigorous about it. Anyone who uses a cartoon as a serious source of information is being rather foolish, and it's likely that the people who do take the cartoon seriously already held the view it represents anyway.

I have heard a lot of discussion on the issue but I have heard very little presenting both sides of the argument and backing up any conclusions with actual statistics. The people who condemn the cartoons as racist or inappropriate or offensive and just being much too sensitive. And the ridiculously insipid nonsense from the new race relations commissioner just reinforces how silly that role is (as well as how useless Susan Devoy is in that role - she really should have stuck to playing squash!)

The cartoonist, Al Nisbet, has received some hate mail but also a lot of supporting messages. He says that the country is too politically correct and that the cartoon was intended just to get a laugh. I think he's right about the PC bit, but it's disingenuous to say that humour was his only motivation. There is a clear deliberate political message there and everyone knows what it is.

So in summary, the cartoons are fine. They represent a political opinion and do have some element of humour as well. If some people find them offensive or inappropriate then that is their problem - they need to take things a little bit less seriously. I would like to see a further cartoon in the future perhaps representing the opposite view. Maybe something representing the greedy rich class who have done well out of current policies and who are living a life of luxury while hypocritically criticising those who haven't.

That shouldn't be too difficult, maybe something along the lines of some fat, white capitalist pigs feeding at the trough while their political servants toss food to them which they have taken from the poor. Yeah, that's just as offensive and inappropriate as the other cartoons and has just as much relevance: some, but not enough that it should be taken too seriously.

There are no comments for this entry.

You can leave comments about this entry using this form.
To add a comment: enter a name and email (both optional), type the number shown above, enter a comment, then click Add.
Note that you can leave the name blank if you want to remain anonymous.
Enter your email address to receive notifications of replies and updates to this entry.
The comment should appear immediately because the authorisation system is currently inactive.