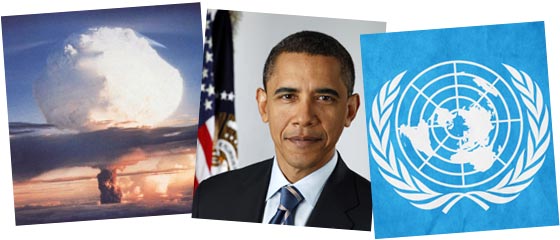 Add a Comment (Go Up to OJB's Blog Page)
O Canada!
Entry 1761, on 2016-01-07 at 20:38:04 (Rating 4, Politics)
There has been a fair amount of commentary about the new government in Canada recently. A lot of it has been positive and has concentrated on the fact that 50% of the members are female but there has also been some discussion on the expertise of the various members of the cabinet.

The lack of experience of various politicians in the areas they are supposed to be in charge of has always bothered me so I thought I might do a comparison of the Canadian Minister of Health (a portfolio I chose because it is important and has a clear area of expertise associated with it) with counterparts in similar countries (I chose Australia, New Zealand, and the UK).

So here is a brief bio of each of the ministers...

Canada's minister is Jane Philpott. She was a doctor until last year, she has done medical relief work in Africa, and was involved with AIDS advocacy. She has numerous awards associated with her work including an Everyday Hero award from Global National Television, a Community Service Award from University of Western Ontario, and many others.

Australia's minister is Sussan Ley. She has a master's degrees in taxation and accountancy and has a commercial pilot's license. I could find no record of any experience of significance regarding health and I could find no reference to significant awards.

New Zealand's health minister is Jonathan Coleman. He is a qualified doctor and also has an MBA. he has worked as a doctor and as a health consultant for an accounting firm.

The UK's minister is Jeremy Richard Streynsham Hunt. I can find no record of any significant involvement or education in health, nor any awards for work in the area. I can find a series of controversies involving excessive and inappropriate expenses and tax avoidance though.

So there's quite a range there. Superficially the Canadian minister stands out as clearly the best choice: not only is she a working doctor, but she has been involved in worthwhile charitable work, and has non-political awards as a result of her contributions to the community.

But New Zealand's minister also seems to have some merit. At least he was a doctor at some point. It is unfortunate that he went on to do an MBA because (just my personal opinion here) that is a guaranteed path to disaster. I have never met such a worthless group of useless, arrogant bureaucrats as people with MBAs. He also worked for an accounting firm as an a consultant so that's pretty much the last straw for me. The New Zealand health system is a disaster so he is clearly incompetent but he's probably still better than most.

Australia's minister seems to be fairly neutral: no specific skills, but not necessarily a bad person either. I live in New Zealand and haven't heard much good or bad about Australia's health system so I really can't comment on that.

The UK's minister sounds like a more extreme example of the sort of person who shouldn't be a politician. In fact he sounds like the sort of person where the world would be a far better place if he didn't exist at all. I'm guessing that applies to most of the Tories however.

I should say at this point that there is a school of thought which says that people who are in charge of a service, like health, need different skills that those who work in it. In this case having a medical background might not be a positive thing, in fact it might even be a hindrance by acting as a distraction from the role of administration.

I personally don't ascribe to this theory. Although being in charge of a service requires a different skill set from working in it I don't think anyone can truly understand and deal with the issues unless they have been a part of the organisation they lead.

So time will tell how well this approach works in Canada. If the new government fails miserably then I might need to concede that the old way of picking MPs might just be better after all. Of course there are many other reasons for failure apart from the personnel involved but if the Canadian government doesn't function well it would certainly cast doubt on the current leadership.

Finally, here is a list of other examples of "relevant" appointments to various functions...

Minister of Health is a doctor.
Minister of Transport is an astronaut.
Minister of National Defense is a Sikh Veteran.
Minister of Youth is under the age of 45.
Minister of Agriculture and Agri-Food is a former farmer.
Minister of Public Safety and Emergency Preparedness was a Scout.
Minister of Innovation, Science and Economic Development was a financial analyst.
Minister of Finance is a successful businessman.
Minister of Justice was a crown prosecutor and is a First Nations leader.
Minister of Sport, and Persons with Disabilities is a visually impaired Paralympian.
Minister of Fisheries and Oceans, and Canadian Coastguard is Inuit.
Minister of Science is a medical geographer with a PhD.
Minister of Immigration, Citizenship and Refugees was an Immigration critic.

Also note the fact that there are scientists in the cabinet, and it is made up of 50% women.

It seems like an impressive team and it will be very interesting to see how it performs in comparison to the tired old political hacks from the previous administration. I hope it does well because having to admit that the political hacks were better would be quite depressing!

There are no comments for this entry.

You can leave comments about this entry using this form.
To add a comment: enter a name and email (both optional), type the number shown above, enter a comment, then click Add.
Note that you can leave the name blank if you want to remain anonymous.
Enter your email address to receive notifications of replies and updates to this entry.
The comment should appear immediately because the authorisation system is currently inactive.