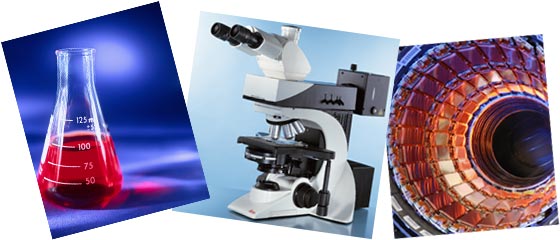 Add a Comment (Go Up to OJB's Blog Page)
I Demand My Moon Base!
Entry 1801, on 2016-07-13 at 13:38:05 (Rating 2, Science)
Our species has a lot to be proud of, right? Well yes, in a way that is true, but there are many places where we could do so much better too. For me, one of the more depressing areas is the failure to push the boundaries of exploration, to get out there, to take risks, to move forward.

This has happened in many places but I guess the most obvious example is in the space program. The last Apollo mission was Apollo 17 which landed in 1972. Since then no human has travelled beyond low Earth orbit. And since the demise of the Shuttle the leading space exploration nation hasn't had the capability to do that even if it wanted to.

So what's stopping progress in this, and many other areas? The most obvious answer is that the money isn't there, but as is always the case this simply isn't true. There's piles of money around and the capability to resume a serious space program could easily be achieved. We could easily have had a Moon colony by now, for example.

In fact I recently read an article in "Futurism" magazine on this exact subject. Futurism is a magazine whose mission is "...to empower our readers and drive the development of transformative technologies towards maximizing human potential". Sounds like a great aim and I found most of the material there quite interesting, although a little bit optimistic regarding technology.

Of course, I also believe technology (and not politics, religion, or business) is the answer to most of our problems and the underlying source of most of the positive benefits of modern society, so they are preaching to the converted there!

But to get back to the practicality and costs of building a Moon base. Futurism estimates the cost at $10 billion and that it could be done by 2022. Is that a lot of money? Well it's less than the cost of just one new aircraft carrier.

I wonder what proportion of the US population would be prepared to sacrifice just one carrier to get a Moon base. I really hope it would be most of them, or I would have to conclude that the country really has gone further down the path to self-destruction than I thought.

Let's look at the total US budget for 2015. The country spent $637 billion on defence out of a total spend of $3.97 trillion. This equates to 16% of the total - the only two higher categories were healthcare at 25% and social security at 24%. NASA's budget was $18 billion (just 2% of the military's or 0.5% of the total - the lowest it has been since NASA was created).

How much does that equate to as part of the total? Well, if you had a salary of $50,000 then 0.5% is 250 dollars - about what someone might spend on a moderately expensive family dinner at a restaurant. It doesn't really seem like a lot, does it?

But what about the argument over what the space program contributes to society? Well, there are three ways it contributes: direct beenfits like communications satellites; indirect but objective benefits like new technologies created while the program was being developed; and more subjective benefits which exist just because exploration and pushing the boundaries is inherently a good thing.

But that aside, we could make the same argument about the military, or social security, or health not contributing in an obvious way. From a conventional accounting perspective it's probably hard to justify those as well.

Perhaps the strangest thing is that it is often the more conservative members of society who want to "make America great again" who question the value of scientific programs but who fail to realise that it is exactly those programs which did make America great.

Another factor which might be holding up progress on space exploration is risk aversion. NASA has become extremely careful about balancing risk against moving forward. The Shuttle accidents didn't help of course, but space exploration is just hard and there will always be accidents. Some degree of caution is necessary but it shouldn't lead to a virtual paralysis.

Then there is the idea from some groups in society that science cannot be trusted, that it is out of favour in some way, and that it has an agenda contrary to it's stated one of establishing the truth about the natural world.

Some people reject evolution, some think climate change is a conspiracy, some think vaccinations cause autism, and others believe the Moon landings were a hoax. These are all totally irrational ideas but they all contribute to an acceptance of lower investment in science.

Finally there is the neoliberal dogma that free markets and profit-driven activities are always best. These people think that business generates all the benefits in society and that science is just a parasite on that.

But I would say that the opposite is true: business is a parasite on science and technology. For example, many companies (Google, Facebook, etc) make a lot of money from using the internet but the internet only exists because of military and scientific research organisations. The internet originated at DARPA (Defense Advanced Research Projects Agency, run by the US military) and the web began at CERN (the European Organization for Nuclear Research). So who is really exploiting the hard work and original ideas of others?

I'm not saying the military shouldn't be funded at all, although I hope there will be a time in the (perhaps distant) future when militaries are no longer necessary. What I am saying is that it wouldn't really hurt to spend a bit less on aircraft carriers and failed jet fighter projects and a little bit more on space exploration.

And yes, I demand my Moon base!

Comment 1 (4520) by Richard on 2016-07-15 at 22:15:34:

Another great read - totally agree that NASA should get enough of the American defence budget to do something cool like a Moon Base. It is interesting that to focus of late seems be switching to Mars? Do you think that is appropriate over a moon base? You probably need the base as a launch point for Mars?

Interesting couple of comments regarding 'technology being the answer to most of our problems', and some groups say 'science can't be trusted'. Of course both science and technology has absolutely been 'involved' in solving many problems and will continue to do so. But remember that both are not capable of actually changing a single thing, they are not change agents - people are. Technology has only ever been developed by people (usually scientists using scientific methodology) to solve a problem that is deemed important to the right people at the right time. Put simply - necessity is the mother of invention. Science itself doesn't solve any of our problems, it's scientists that can use science to solve problems, (or create more)!

So the answer to solving most of our problems, lies in people deciding what the problems actually are, and committing to solving them. So yeah - to get your moon base - you have to convince enough influential people that not having one is a real problem we need to solve. Just like kennedy did - convincing America that not getting to the Moon before the Russians was a serious problem. :)


Comment 2 (4521) by OJB on 2016-07-16 at 12:43:22:

I think a Moon base is a better first step than trying to go to Mars. The Moon can be used as an assembly and launch point for missions as well as for many other astronomical and other scientific purposes.

I think your point that it is the people using science and tech which changes things is a bit pointless. Obviously science and tech are tools which people use. It was hardly necessary to clarify that. I would also challenge the idea that science (or scientists using that methodology) has created problems. I understand the argument about the atomic bomb, etc, but it was politicians who decided to use that creation of science in the way they did.

Yeah, the only reason the Apollo mission succeeded was a bogus political one. America wanted to beat the USSR. I doubt whether it could have been justified using more honest points. That is really rather sad, isn't it?

You can leave comments about this entry using this form.
To add a comment: enter a name and email (both optional), type the number shown above, enter a comment, then click Add.
Note that you can leave the name blank if you want to remain anonymous.
Enter your email address to receive notifications of replies and updates to this entry.
The comment should appear immediately because the authorisation system is currently inactive.