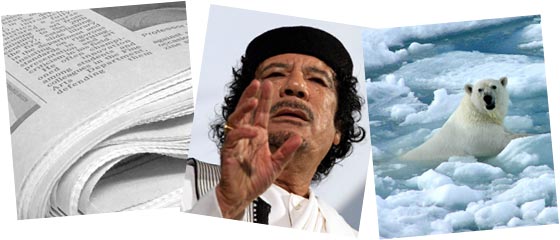 Add a Comment (Go Up to OJB's Blog Page)
Pure Worthless Drivel
Entry 1811, on 2016-09-14 at 15:34:30 (Rating 3, News)
While I was deciding what to call this blog post I went back over previous posts looking for duplicate names and for the frequency of use of the constituent words. One word which showed up a lot more than I thought it might was "drivel". But it's a word I think is particularly useful in so many contexts today. With the dumbing down of society there is more and more drivel and that's the main subject of this post.

The particular source of drivel I want to concentrate on this time is mainstream news. And the particular news item which has just pushed me over the edge and lead to this rant was the reporting on the introduction of the iPhone 7.

I am an IT expert and a consultant/programmer, specialising in working with Apple products, so I do know a bit more than most on this subject. That means that the poor reporting and discussion on the new phone was more obvious than most other subjects would be. But I also notice poor reporting on other subjects where my knowledge is above average (that's probably almost everything I can say with all due modesty, not so much because my knowledge level is high, but because the average is so low) and I suspect it's about the same for everything else too.

The drivel on this occasion was from a program called "Story" on one of New Zealand's main TV channels. I have noticed when it first started it did some fairly worthwhile and controversial investigations and reporting, but as time goes by it really has sunk to the level of inane, simplistic, unsophisticated nonsense that many people predicted when it was first announced.

You might ask why I watch that particular program instead of another channel or not watch TV at all. Well you might guess what I am going to say here: the other channels are even worse! And the program is on at dinner time and it is slightly more sociable to watch TV with other people rather than just look at my iPad screen. Plus there is the point that I like to keep up with the latest drivel, oops I mean news.

You might say that programs like these are as much about light entertainment as they are about real news, but I have occasionally noticed the same thing - although certainly not quite as bad - from more respectable news sources like RNZ.

So the discussion on the iPhone 7 consisted of a few people, none of which had any knowledge of the iPhone or even of tech in general, sitting around making their opinions known. The main source of discussion seemed to be the lack of a headphone socket on the new phone and how that would mean people would not be able to use the earphones of their choice.

Not once during the discussion was it mentioned that other (Android) phones had already dropped that connector (over a year ago) and the world seems to have continued without a major meltdown. Not once was it mentioned that, in the box, is an adapter allowing you to use your existing headphones with the new iPhone through the digital port. And not once was it mentioned that the new phone comes with earphones which connect to the digital (Lightning) port directly.

Now in the greater scheme of things it doesn't really matter if TV news and current affairs programs are totally accurate about one particular product, but it does matter that the same level of inane ignorance extends to everything.

As I said above, the program in question is called "Story". Here are the two main definitions of that word from the Oxford Dictionary: 1. an account of imaginary or real people and events told for entertainment; and 2. a report of an item of news in a newspaper, magazine, or broadcast.

I'm sure they had definition 2 in mind when the name was approved, but they seem to be straying more into the area of definition 1 all the time. Truly we are doomed. There's just too much pure worthless drivel.

Comment 1 (4534) by Rick Harvey on 2016-09-15 at 06:29:16:

Thanks for letting us know about the audio options for the "7".

All I had ever heard was the lack of audio jack, and the duds on the radio were going on about having some wireless way of streaming the audio .LOL

CHeers

Comment 2 (4535) by OJB on 2016-09-15 at 20:04:55:

Yes. Glad to have been of help. You see my point about how useless the mainstream media is regarding getting information about anything?

Comment 3 (4755) by OJB on 2017-07-21 at 14:24:06:

I was just going back through some old posts, like this one, and I realise that maybe when I complained about "Story" being inane I didn't know how lucky I was. Since then "Story" has been replaced with "the Project" and it sets new lows in superficial inanity. Where it's supposed to be funny its just sad and where it is supposed to be serious it's funny. What a terrible waste of time it is. Bring back "Story"!

You can leave comments about this entry using this form.
To add a comment: enter a name and email (both optional), type the number shown above, enter a comment, then click Add.
Note that you can leave the name blank if you want to remain anonymous.
Enter your email address to receive notifications of replies and updates to this entry.
The comment should appear immediately because the authorisation system is currently inactive.