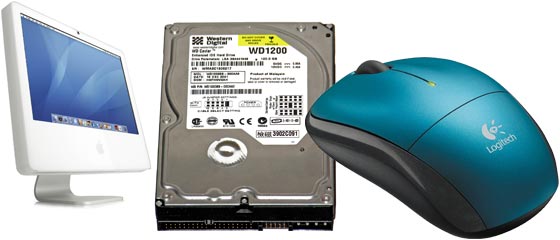 Add a Comment (Go Up to OJB's Blog Page)
The Internet is Best!
Entry 1842, on 2017-03-17 at 21:50:32 (Rating 2, Computers)
I hear a lot of debate about whether the internet is making us dumb, uninformed, or more close-minded. The problems with a lot of these debates are these: first, saying the internet has resulted in the same outcome for everyone is too simplistic; second, these opinions are usually offered with no justification other than it is just "common sense" or "obvious"; and third, whatever the deficiencies of the internet, is it better or worse than not having an internet?

There is no doubt that some people could be said to be more dumb as the result of their internet use. By "dumb" I mean being badly informed (believing things which are unlikely to be true) or not knowing basic information at all, and by "internet use" I mean all internet services people use to gather information: web sites, blogs, news services, email newsletters, podcasts, videos, etc.

How can this happen when information is so ubiquitous? Well information isn't knowledge, or at least it isn't necessarily truth, and it certainly isn't always useful. It is like the study (which was unreplicated so should be viewed with some suspicion) showing that people who watch Fox News are worse informed about news than people who watch no news at all.

That study demonstrates three interesting points: first, people can be given information but gather no useful knowledge as a result; second, non-internet sources can be just as bad a source as the internet itself; and third, this study (being unreplicated and politically loaded) might itself be an example of an information source which is potentially misleading.

So clearly any information source can potentially make people dumber. Before the internet people might have been made dumber by reading printed political newsletters, or watching trashy TV, or by listening to a single opinion at the dinner table, or by reading just one type of book.

And some people will mis-use information sources where others will gain a lot by using the same source. Some will get dumber while others get a lot smarter by using the same sources.

And (despite the Fox News study above) if the alternative to having an information source which can be mis-used is having no information source at all, then I think taking the flawed source is the best option.

Anecdotes should be used with extreme caution, but I'm going to provide some anyway, because this is a blog, not a scientific paper. I'm going to say why I think the internet is a good thing from my own, personal perspective.

I'm interested in everything. I don't have a truly deep knowledge about anything but I like to think I have a better than average knowledge about most things. My hero amongst Greek philosophers is Eratosthenes, who was sometimes known as "Beta". This was because he was second best at everything (beta is the second letter in the Greek alphabet which I can recite in full, by the way).

The internet is a great way to learn a moderate amount about many things. Actually, it's also a great way to learn a lot about one thing too, as long as you are careful about your sources, and it is a great way to learn nothing about everything.

I work in a university and I get into many discussions with people who are experts in a wide range of different subjects. Obviously I cannot match an expert's knowledge about their precise area but I seem to be able to at least have a sensible discussion, and ask meaningful questions.

For example, in recent times I have discussed the political situation in the US, early American punk bands, the use of drones and digital photography in marine science, social science study design, the history of Apple computers, and probably many others I can't recall right now.

I hate not knowing things, so when I hear a new word, or a new idea, I immediately Google it on my phone. Later, when I have time, I retrieve that search on my tablet or computer and read a bit more about it. I did this recently with the Gibbard-Satterhwaite Theorem (a mathematical theorem which involves the fairness of voting systems) which was mentioned in a podcast I was listening to.

Last night I was randomly browsing YouTube and came across some videos of extreme engines being started and run. I've never seen so much flame and smoke, and heard so much awesome noise. But now I know a bit about big and unusual engine designs!

The videos only ran for 5 or 10 minutes each (I watched 3) so you might say they were quite superficial. A proper TV documentary on big engines would probably have lasted an hour and had far more detail, as well as having a more credible source, but even if a documentary like that exists, would I have seen it? Would I have had an hour free? What would have made me seek out such an odd topic?

The great thing about the internet is not necessarily the depth of its information but just how much there is. I could have watched hundreds of movies on big engines if I had the time. And there are more technical, detailed, mathematical treatments of those subjects if I want them. But the key point is that I would probably know nothing about the subject if the internet didn't exist.

Here's a few other topics I have got interested in thanks to YouTube: maths (the numberphile series is excellent), debating religion (I'm a sucker for an atheist experience video, or anything by Christopher Hitchens), darts (who knew the sport of darts could be so dramatic?), snooker (because that's what happens after darts), Russian jet fighters, Formula 1 engines, classic British comedy (Fawlty Towers, Father Ted, etc).

What would I do if I wasn't doing that? Watching conventional TV maybe? Now what were my options there: a local "current affairs" program with the intellectual level of an orangutan (with apologies to our great ape cousins), some frivolous reality TV nonsense, a really un-funny American sitcom? Whatever faults the internet has, it sure is a lot better than any of that!

There are no comments for this entry.

You can leave comments about this entry using this form.
To add a comment: enter a name and email (both optional), type the number shown above, enter a comment, then click Add.
Note that you can leave the name blank if you want to remain anonymous.
Enter your email address to receive notifications of replies and updates to this entry.
The comment should appear immediately because the authorisation system is currently inactive.