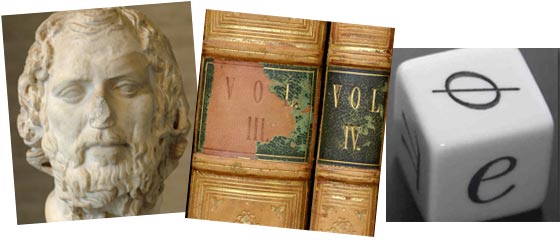 Add a Comment (Go Up to OJB's Blog Page)
Judgement Day
Entry 1845, on 2017-04-06 at 22:59:15 (Rating 3, Comments)
I have made a few comments recently on the theme of the "next great change" in society, when we will transition from the industrial age to the information age. I'm sure a lot of people think my ideas are just crazy dreams, and I sometimes wonder whether that is the case myself, but I was interested to see that the famous science historian, James Burke, said very similar things in a recent podcast he was featured in.

Our current society is concerned with distributing resources in an environment of scarcity, controlling the means of production of those resources, and recruiting the labour necessary for production on the best possible terms for the people in control.

The inevitable result of this is a deeply divided society where a tiny fraction of the people get most of the wealth available, and we certainly see that today in the grossly uneven ownership of wealth by the top 1%.

But let's look at the massive changes which are about to make everything we currently know obsolete. Some of this is my opinion of what will happen in the next 20 to 30 years, and some is from the Burke podcast where he takes a more extreme view than me, but one which might be placed a bit further in the future too.

The basic point is that there will be no shortages. Chemical synthesis and 3D printing will provide any materials needed. Efficient power generation (it's unclear exactly what that will be, but it could be ultra-efficient solar, improved nuclear such as Thorium, or the ultimate power source: fusion) will provide all the power needed. Robotics will provide all the physical labour. And artificial intelligence will provide the creativity, invention, and overview.

Once a robot is made which can make more robots (of course with small improvements with each generation controlled by an AI) there is no need for a human to ever make anything again. And if the thinking machines (AIs) can design and improve themselves then everything changes because the rate of improvement would inevitably escalate exponentially.

Within a relatively short period of time there will be literally nothing left for humans to do.

And when that happens all out political structures, our economies, and even our value systems will become meaningless.

To many this sounds like a bleak prospect, and I agree to some extent. But what's the point of resisting something which is inevitable? The Luddites resisted change which they saw as negative - and they were right in many ways - but they couldn't stop the industrialisation process once it got started.

No doubt vested interests will try to stop these changes, or at least try to maintain control of them, but that just won't be possible because there will be no point of leverage for them to base their power on. Who cares who has the most money when everything is free?

So getting back to that point about humans having nothing to do: what our role will be will very much depend on how the machines feel about us, because I'm sure that eventually we will no longer be able to control our ultra-intelligent creations.

If the machines decided that humans were pointless maybe they would just eliminate us, and maybe that would be the kindest thing. Or maybe they might find there is something about organic life which synthetic life couldn't match so it still might have some value. Or maybe they might just want to keep humans around because we are self-aware and deserve a certain level of respect.

I do have to say that if I was an ultra-intelligent machine and looked around at how humans have behaved both in the past and present, I might be tempted to take the first option! Maybe it's time for us to start behaving a little bit better so that when we are judged by our new synthetic masters we might be allowed to live.

It's all rather Biblical, actually. Maybe there really will be a judgement day, just like Christianity tells us. But the type of god doing the judging won't be the one imagined by the writers of any religious text. For a more accurate fictional appraisal of that future we should look at science fiction, not theology!

There are no comments for this entry.

You can leave comments about this entry using this form.
To add a comment: enter a name and email (both optional), type the number shown above, enter a comment, then click Add.
Note that you can leave the name blank if you want to remain anonymous.
Enter your email address to receive notifications of replies and updates to this entry.
The comment should appear immediately because the authorisation system is currently inactive.