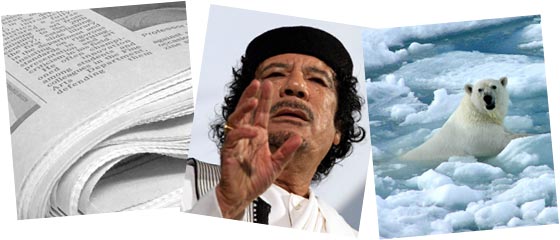 Add a Comment (Go Up to OJB's Blog Page)
ANZAC Protests
Entry 1849, on 2017-04-26 at 23:32:44 (Rating 4, News)
About 2 years ago I commented on an incident where an Australian sports commentator was fired for making some tweets critical of Australia's record in past wars. The tweets were made on ANZAC Day which is a day observed in Australia and here in New Zealand to commemorate the sacrifice of our military personnel in past wars, especially the Gallipoli campaign in World War I.

The general conclusion I reached then was that the tweets were (probably deliberately) provocative and somewhat insulting, and in most cases not particularly accurate, but also did raise some valid issues related to that country's participation in war.

On ANZAC Day this year in New Zealand we have had a controversy which was also related to criticisms of our past war record. This time, we had a group protesting the lack of a serious investigation into allegations of the possible involvement of New Zealand troops with war crimes in Afghanistan.

They held a sign protesting civilian war deaths (which read "Lest We Remember: No NZ support for war") and attempted to place a wreath on a war memorial to remember the civilians allegedly killed by a botched raid lead by New Zealand military personnel in Afghanistan in 2010.

At that point they were verbally attacked, especially by a minor political official of New Zealand's populist party, New Zealand First, and his particularly loud and obnoxious 12 year old son. Up until then any protest had been minimal and the solemnity of the occasion had hardly been disturbed.

They approached the protesters and shouted that they should not be there. The boy then said "Do it tomorrow, do it the day before, do it any day - but today it is wrong, wrong, wrong" and "You are so inappropriate, I just cannot believe this."

Note that word "inappropriate", which I have commented on before. This word is used (and I must admit to being guilty of this occasionally myself) as a way to say that you don't like something but want to make it seem like your dislike is based on something more universal or objective.

So instead of saying "I don't like that" a person will say "that is inappropriate", because whether something is inappropriate or not is, in most cases, a matter of opinion. And it certainly is in this case.

In fact a poll run by NZ news organisation Newshub showed 67% of respondents supported protests on ANZAC day as being OK. I do need to emphasise this wasn't a scientific poll and (at the time I voted) only had 2500 votes, but it did seem to correlate with the majority of comments I saw on the subject.

The protesers were peaceful and reasonable and the only time the subdued mood of the occasion was broken was when they were shouted at. Even then, they replied in a quiet and reasonable way.

I should also say that if someone is going to criticise another group, especially in a context like this, then they should expect to get criticised in return, and I do think it is good that people make their strongly held opinions known, but it is really a matter of how these things are done and the vigorous, loud, and seemingly tactless attack on the protesters was unacceptable (see how easy it is to use that word?)

Many people think New Zealand's official national day, Waitangi Day, has been spoiled by protest (and I have blogged about his in the past) and it might be that another important day for this country is heading that way too.

I don't think that is necessarily bad, but the protests have to be reasonable and they shouldn't be over-done. That is bad for two reasons: first, too much protest spoils the event for others; and second, too much protest loses any meaning and just becomes background noise.

One of the claims made about our country's past reasons for going to war was to protect our freedoms, such as the ability to speak out against injustice and to protest. It is sort of ironic now if those freedoms are being denied. And it is also ironic if a protest about a protest is more disruptive than the original protest!

If people would just settle down a bit, recognise that there are alternative views on every topic, including the way that our military personnel have acted, and just talk about these things reasonably instead of shouting mindlessly, then everyone would benefit. Will that ever happen? Probably not.

Comment 1 (4678) by Anonymous on 2017-05-06 at 10:04:48:

Do you think protest is OK no matter where and when? Do you think this was the right time or place? Come on OJB this isn't acceptable.

Comment 2 (4856) by OJB on 2017-12-06 at 23:03:55:

I think the end justifies the means. There is probably no time or place which should never be used for protest of the right type, but there are probably some forms of protest which would never happen anywhere or anytime. It's all a matter of matching the protest to the occasion and location.

There is no doubt that the appraisal of what is appropriate to a particular time and place is partly subjective but I would not say that protest is completely ruled out, even at a commemoration for war dead.

You can leave comments about this entry using this form.
To add a comment: enter a name and email (both optional), type the number shown above, enter a comment, then click Add.
Note that you can leave the name blank if you want to remain anonymous.
Enter your email address to receive notifications of replies and updates to this entry.
The comment should appear immediately because the authorisation system is currently inactive.