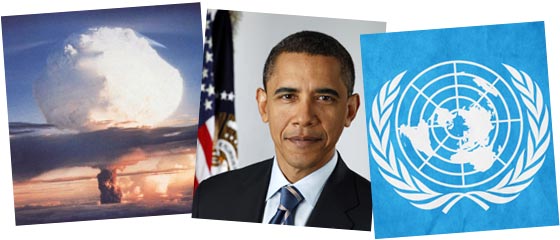 Add a Comment (Go Up to OJB's Blog Page)
Neoliberalism has Failed
Entry 1850, on 2017-04-30 at 23:24:41 (Rating 4, Politics)
Sometimes it takes our leaders years to figure out what we already know, and other times they never figure it out at all. Take neoliberalism for example (by this I mean free markets, globalisation, open borders, laissez faire economics, flexible labour, privatisation, austerity, small government). Most of us could see from the start that it wouldn't work, and we certainly figured it out after a few years of miserable failure. Now, almost 35 years since the experiment began in New Zealand, that should be obvious to everyone, except those most ideologically wed to the idea.

Former New Zealand prime minister, Jim Bolger, has certainly got the idea by now. He put it pretty plainly when he said that "Neoliberalism has failed New Zealand". Of course, he was only a moderately strong advocate when he was PM. He actually got rid of the vile Ruth Richardson (a strong supporter of neoliberalism and creator of "Ruthanasia") and put Bill Birch in as minister of finance.

Just to show how mad Richardson really was, even the relatively moderate Birch who replaced her is still clinging to the dream. He still spouts the old lines about people having "more choice" under neoliberalism. More choice for what? To get ripped off by an employer or suffer through degrading unemployment, I guess. Or maybe the choice is whether to live in your car, stay in your friend's garage, or to share a room with 10 other people. Gee thanks, Bill. Those are great choices.

Bolger clearly gets it now. He even thinks that unions need more power. He can see that the changes in the labour market his government forced through have been bad for the majority. And I think that most of our current politicians can see that too.

Even the center-right National Party (the same party Bolger was the leader of back in the 90s) has backed away from extreme neoliberalism. They haven't gone far enough, of course, because most of the damaging policies are still there, but at least they haven't taken it any further. There hasn't been another major privatisation (which almost inevitably end in disaster) for many years, for example.

It will probably be many decades before we again repeat the mistakes of neoliberalism. After all, before the current cycle the last one was just prior to the Great Depression (coincidence? I think not), so we might have up to 50 years of relative sanity.

That hasn't stopped those who have gained most from neoliberalism from trying to defend it. The chief executive of Business New Zealand claims everyone is now better off. This is obviously untrue (you just need to look at the real, inflation adjusted, wealth figures to see this) but these people follow Joseph Goebbels' philosophy and think that if they repeat a lie often enough it will become the truth - unfortunately, it often does.

I often use the idea of the "zeitgeist" when I discuss world trends in this blog. I think there is a clear global mood now to reject neoliberalism. Regrettably this seems to have been replaced with nationalism and conservatism, which has its own problems - again, people never seem to learn from history.

Another interesting thing I have noticed recently is for people to laugh at Any Rand, one of the spiritual founders of neoliberalism. I have heard comments like "yeah that person has about as much credibility as Ayn Rand!". And, now that I'm thinking about it, a lot of people weren't exactly upset when Margaret Thatcher died a few years back. In fact, it's interesting how many women were strong supporters of the ideology. If you ever needed any proof that more women in politics is not automatically a good thing, then surely this should convince you of that idea.

So, yes, neoliberalism has failed... or has it? All of the stated aims: smaller government, more open markets, a more flexible work force, etc have been achieved. But there is one more thing we were promised which hasn't happened: the benefits trickling down. Undoubtedly the "trickle down" part of neoliberalism has been conspicuously absent. I guess that was always the intention. But you can fool all the people some of the time, and some of the people all the time, but you cannot fool all the people all the time. And the people aren't being fooled by this pernicious ideology any more.

There are no comments for this entry.

You can leave comments about this entry using this form.
To add a comment: enter a name and email (both optional), type the number shown above, enter a comment, then click Add.
Note that you can leave the name blank if you want to remain anonymous.
Enter your email address to receive notifications of replies and updates to this entry.
The comment should appear immediately because the authorisation system is currently inactive.