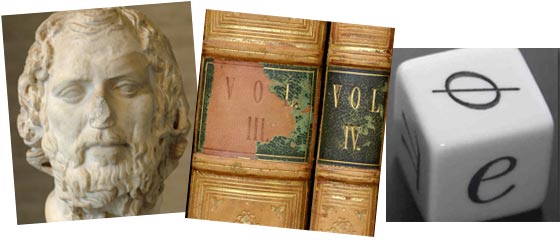 Add a Comment (Go Up to OJB's Blog Page)
Dilbert Cartoons
Entry 1851, on 2017-05-09 at 21:42:44 (Rating 4, Comments)
I have a Dilbert cartoon which has the following dialog: Dilbert's manager says "What does MFU2 mean on your timeline?", Dilbert replies "That's management foul-up number two. It usually happens around the third week.", the manager responds "We don't anticipate any management mistakes.", Dilbert answers "That's MFU1."

Like many Dilbert cartoons it is amusing because it is so often true. Not only do we know this through personal experience, but it is confirmed by research in psychology, especially in the famous Dunning-Kruger Effect.

Basically, not only are many people incompetent, but they are too incompetent to even realise how incompetent they actually are! It's fine for people to not be perfect, because that is just reality, but it's important that people understand their deficiencies, and when that doesn't happen big problems are the usual result.

I sometimes put it this way: it's OK to be ignorant (we all are to some extent), and it's OK to be arrogant (that can be justified for sufficiently skilled people), but the combination of ignorance and arrogance is the problem.

I am discussing this here because I recently heard a podcast which included an interview with Professor David Dunning himself, one of the people who introduced the effect. I have discussed the Dunning-Kruger Effect before, in "They Are Idiots" from 2016-05-11 and "Peter, Dunning, and Dilbert" from 2012-02-16, so it is one of my favourite cognitive psychology phenomena. But here I want to concentrate on a slightly different aspect of the subject: how to minimise it.

In summary, the way to minimise the errors our "leaders" are likely to make is to introduce a "devil's advocate". I don't think this is totally true because a traditional devil's advocate usually argues against a point whether they genuinely believe what they are saying or not. I would suggest that a person who really believes something contrary to the leadership would be a better choice.

But, either way, most people's experience would indicate the opposite usually happens. Leadership is rarely open-minded enough to be amenable to opposition to their ideas. Generally contrarians are shut-down before they can expose any glaring deficiencies in the accepted wisdom. And this is a conscious strategy which I would have to interpret as leaders knowing they are potentially wrong but being determined to proceed with their preferred path anyway.

So why are so many people surprised when executive decisions end up being so bad, if the system we have in place virtually guarantees that they will be?

Maybe it is because people don't don't listen to as many podcasts which feature discussions of cognitive psychology, especially common cognitive biases and logical fallacies, as I do!

Or maybe it's that I am the one who is deluded and everything is fine... but seriously... I honestly think that is unlikely because what I see happening in society matches what expert psychologists and other researchers are reporting after doing real empirical research.

Another point that Dunning mentioned in the interview is that it is difficult to self-evaluate. A better way to get a true perspective on your abilities is through an honest appraisal by your peers. The problem is that this almost never happens. People tend to form self-reinforcing cliques and groups. A politician will get positive feedback from other members of his party no matter how bad he is, and will get bad feedback from opposing politicians no matter how good he is.

And the same applies other types of groups such as management sections of large organisations. There is just a constant commitment to members of the group because any show of doubt over the group's competence to exercise authority might lead to its collapse.

It's possible that without these groupings having this authority the whole of society might collapse after some sort of dysfunctional anarchy takes over. But it's also possible that a better way to run the world might be possible. The first step is to admit there is a problem.

So the answer is for people to admit the existence of the Dunning-Kruger Effect and to admit that they are often wrong. Maybe a good starting point would be to read (and understand) more Dilbert cartoons!

There are no comments for this entry.

You can leave comments about this entry using this form.
To add a comment: enter a name and email (both optional), type the number shown above, enter a comment, then click Add.
Note that you can leave the name blank if you want to remain anonymous.
Enter your email address to receive notifications of replies and updates to this entry.
The comment should appear immediately because the authorisation system is currently inactive.