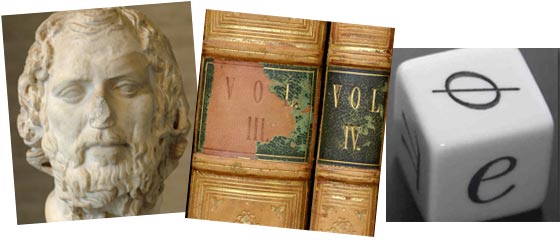 Add a Comment (Go Up to OJB's Blog Page)
Easily Offended
Entry 1853, on 2017-05-17 at 23:11:09 (Rating 3, Comments)
Language constantly evolves, and words inevitably change their meanings over time. Sometimes this causes no real problems as people adapt to the new meanings, but other times a word might get used in such a confusing context, or with such poor intent, that it is better not to be used at all.

When I say "with such poor intent" above I mean that words are used by some people to shut down a discussion, or to disguise a real issue, instead of engaging in honest debate.

Of course the preceding paragraphs are to introduce the subject of my favourite words which have become meaningless through over-use or dishonest use, and without further ado, here they are...

Number one: offensive. I reject the use of the word offensive because it implies there is some fundamental attribute of a statement or action which makes it offensive. I would say a better way to look at the phenomenon is to say "I am offended". That means it is the person making the claim who is the originator of the offence, not the object it is being aimed at.

For example, if I say (as Stephen Fry did) that God is "stupid" and an "utter maniac" then I might expect some religious people (like some bishops in the UK) to be offended. But the statement itself isn't inherently offensive. I for one, would say it is letting God off fairly lightly! And, more seriously, I think it provides an interesting starting point for a discussion of the classic theological problem of evil.

So if the bishops said "I am offended" instead of "that is offensive" we could get onto a useful discussion about why they are offended. Is it because the problem of evil has no viable answer, even after thousands of years of discussion? Is it because they want to shut down the discussion to avoid embarrassing revelations on the nature of their theological beliefs? We will never know because they refuse to discuss comments which they claim are naturally inherently offensive.

Even in situations where the implication of a comment against me was mildly insulting I would never use the "offence defence". For example, if someone said to me "you atheists just want to avoid your moral responsibility to God" I could say "that's offensive" and demand an apology, or I could be more honest and explain why that makes no sense.

The phenomenon isn't limited to religion, of course. Any criticism that a person or group wants to avoid can be labelled offensive and can therefore be avoided. I see it a lot in sensitive political situations, especially those involving race and gender. There are some comments which should be perfectly reasonable but could almost be guaranteed to illicit either real or feigned offence by both the target of the comment, and maybe even more frequently, by people apparently not directly affected but still prepared to let their moral outrage be shown.

The most egregious part of this phenomenon is not the way it punishes transgressors, but the way it inhibits people presenting dissenting opinions in the first place. If a person wants to make a perfectly reasonable point but knows that type of point has been labelled as "offensive" in the past then he might not make the point, either because it might be seen as anti-social or even because there might be consequences such as being forced out of a discussion, being forced to apologise, or even being forced to resign from a job.

So I believe phrases like "that is offensive" are best not used at all. People should take ownership of their opinions and admit that the offense arises from them. They should say "I am offended" instead and expect to have to explain why.

I gave a few examples (some quite humorous) of use of offense in a cynical context in a post called "That's Offensive!" from 2015-11-30. Have a look at that for some further comments on this idea.

At this point it seems I have written enough on my first word alone to make a long enough blog post. The other words to avoid will need to wait for a future post. To give my readers an idea of what to expect, here are the other words I want to cover: inappropriate, racist, misogynist, privilege, dictatorship, troll, and literally.

Do you use any of these words? Do you think your use of them is justified? If you do, you should read the future posts or comment on this one.

Comment 1 (4681) by Derek Ramsey on 2017-05-18 at 09:24:09:

I literally can't wait for your post on the word 'troll'.

Comment 2 (4682) by OJB on 2017-05-18 at 09:24:30:

OK. I'll do troll next then. I was going to do "inappropriate" but troll should be entertaining.

Comment 3 (4683) by richard on 2017-05-18 at 20:20:17:

Yep - quite agree. Using 'That is offensive' is often used 'inappropriately' by trolls. Gently reminding people that what they said 'literally' makes no sense is the more honest approach... he he

Comment 4 (4684) by OJB on 2017-05-19 at 12:12:50:

Yeah, that reminds me of another term I don't like... smart-ass!

You can leave comments about this entry using this form.
To add a comment: enter a name and email (both optional), type the number shown above, enter a comment, then click Add.
Note that you can leave the name blank if you want to remain anonymous.
Enter your email address to receive notifications of replies and updates to this entry.
The comment should appear immediately because the authorisation system is currently inactive.