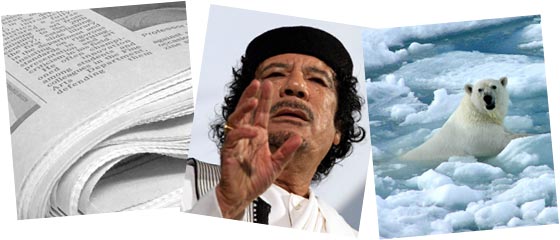 Add a Comment (Go Up to OJB's Blog Page)
More Red Tape
Entry 1860, on 2017-06-19 at 22:06:32 (Rating 4, News)
Controversial commentator, George Monbiot, thinks the disastrous fire in the London tower block serves as a warning about removing "red tape" from society. He sees this as a consequence of the neo-liberal agenda followed by successive governments - which would traditionally have been from both the right and left - in the UK. And there is no doubt that a very similar situation has arisen in many western countries, such as here in New Zealand.

On the other hand many other political pundits have suggested that we need a lot less regulation. They say that worthwhile commercial and social programs are being held up by excessive regulation and laws which stifle all forms of innovation.

So who is correct?

Well, in many blog posts I have commented on how I think there are too many rules and regulations, but in others I have said that large corporations and other organisations get away with too much as well. So, which is it? Do I want more or less regulation?

Well, I want both. Both the opinions above are correct. It is not so much the number of rules we have (although I still think there are far too many), but the type.

To take an example in New Zealand: one of the biggest disasters here in recent times was the Pike River mine explosion and fire. There is little doubt that it occurred because of incompetent and irresponsible management, something I should note has not really been addressed in the years since the original tragedy began.

On the other hand we have ridiculous health and safety rules in workplaces with no real hazards which have no reasonable chance of preventing any deaths or injuries in any event which could realistically occur.

So there is both stupid, stifling bureaucracy (and a whole class of bureaucrats to enforce it) and a lack of regulation and enforcement where it is actually needed. We seem to have chosen the worst of all possible worlds!

Now I should discuss how this relates to the recent London fire. Before I do I should admit that the exact direct and incidental causes of the Grenfell Tower disaster have not been established yet. However I think there is sufficient evidence on what happened to make my following commentary (AKA rant) relevant. If it turns out that the causes aren't what currently seems obvious then I will retract this post.

For a start, the facts...

First, a massive fire in an accommodation block in London has resulted in the loss of many lives (about 60 at this point) along with many injuries and missing persons.

Second, the block had recently been renovated by applying panels to the outside, and these panels were primarily decorative and contained a highly flammable material.

Third, the building was not protected by sprinklers and had no (or only defective or inferior) fire alarms and smoke detectors, and the residents were told to stay in their apartments in the case of a fire.

Finally, the residents (who were poorer people even though it was in a rich suburb) had warned the owners that the building was dangerous but had been basically ignored.

So putting the facts together, and reading between the lines a bit, here's what I think really happened...

The building was in an affluent area and didn't look up to standard to the rich people living there, so the building owner was pressured to improve its appearance.

The owner, or the contractor doing the work, tried to save a few pounds (in other words make more profit) by using a cheaper building material even though it was a major fire hazard (the cladding used cost 90,000 pounds less than a fire resistant alternative, and was part of a multi-million pound contract). This could happen because building regulations had been loosened by recent governments.

Warnings that the building was dangerous were ignored because the owner simply didn't care. There was probably nothing illegal about the building itself (although some reports suggest the material was banned). In many ways bad regulations are worse than no regulations at all, because the owner can claim that the building follows the standards.

When the fire started it spread rapidly because of the material used and the fact that the money was spent on superficial cosmetic improvements instead of real safety features like sprinklers or modern alarms. In addition the residents were told to stay in their apartments during a fire - I know it's hard to believe, but I'm not making this stuff up!

The following might not have made a lot of difference, but because of austerity measures the number of fire fighters serving the area was less than it had been in the past.

The government has made insincere, totally inadequate, and late efforts at helping. Of course an investigation is under way, but we all know how biased those usually are.

Now there are protests over this issue. But who should be the target and what, specifically, went wrong? I don't think one person or one action can be blamed. This is a systemic thing which might be able to be improved to a limited extent but will never really be OK under the current system.

So, again I get back to the theme that we need revolution and not evolution. If one good thing comes out of this tragedy it might be to wake people from their apathy and have them finally realise that the ruling elite are both incompetent and grossly immoral.

To get back to the original issue about regulations. Do we need more? Well the best option would be to get rid of capitalism so that most decisions weren't driven entirely by greed. Any decent building owner (assuming people were allowed to own housing at all, and I don't think they should be) would want to provide safe accommodation, not to make some superficial changes to a squalid death-trap. But until we put decent people in charge we need regulations to control those who currently have all the power.

In summary, until the revolution comes we (regrettably) probably have little choice: we need more red tape to control the worst excesses of a system which is rotten to its very core.

Comment 1 (4739) by Anonymous on 2017-06-23 at 09:08:00:

Wait... you want less bureaucracy and less bureaucrats, but you also want more? How does that go again?

Comment 2 (4741) by OJB on 2017-06-24 at 12:41:49:

I often start blog posts with conflicting views and sometimes resolve the conflict by the end. I think in this one I concluded with the idea that rules and regulations are necessary but should be applied only when it makes sense to do so and with a lot of flexibility when they really don't apply.

For example, we need more health and safety regulations in genuinely dangerous areas (mines, forestry, faming) but a lot less in places where there is no real issue beyond that imagined by bureaucrats (offices, etc).

I think this is entirely self-consistent and reasonable.

You can leave comments about this entry using this form.
To add a comment: enter a name and email (both optional), type the number shown above, enter a comment, then click Add.
Note that you can leave the name blank if you want to remain anonymous.
Enter your email address to receive notifications of replies and updates to this entry.
The comment should appear immediately because the authorisation system is currently inactive.