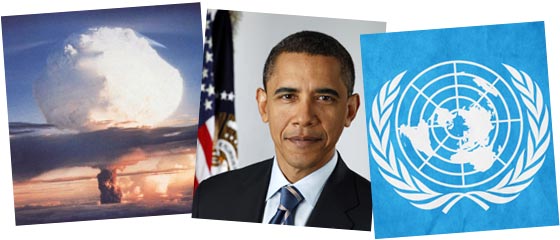 Add a Comment (Go Up to OJB's Blog Page)
Ignorant, and Proud of It
Entry 1864, on 2017-07-07 at 20:33:16 (Rating 4, Politics)
I understand how people want to give other people - especially those from groups which might be seen as being disadvantaged - a bit of extra help and support. These people usually mean well and just want everyone to have a fair deal. And they often see anyone who doesn't share that view as being ignorant, bigoted, or self-serving, and sometimes they are right.

But equally they should be open to alternative ideas and should have the humility to listen to opposing views, and perhaps modify their own ideas slightly as a result. After all, especially in the realm of social issues and politics, it is very easy to get stuck in a mindset which is never challenged by your usual friends. Contrary views should be welcomed and fairly considered instead of being dismissed with no thought.

But that's not usually how things work, as illustrated by a "conversation" I had recently where my points - which were contrary to the other participants in the discussion - were just ignored without any appraisal at all.

The discussion was over a flyer produced by a New Zealand group, the Hobson's Pledge Trust, which encouraged making political decisions (including voting for parties supporting their ideas) leading to equal rights for all groups, no matter what their ethnicity or origin.

I ended up debating the person (let's call her "L") who posted on Facebook regarding her distaste for the flyer. Here are the first few comments in that debate...

L: As Tama Waititi (NZ actor/director) says every bit of racism helps and this political offering delivered in our letter box today by Hobson pledge has a huge amount of it. Feel free to contact them!

Me: Is there anything untrue in that material?

L: Ahh Owen I will answer. Yes everything because it is written from an ignorant and racist perspective perpetuating hate and ignorance.

Me: I think it's dangerous closing down a particular political view, whatever we think of it, by just applying a label like "racist".

L: Nope very happy to :*)

Me: You should have a think about that.

L: Owen Baxter I have and very comfy thanks. :)

Me: OK. That's your view. Just accept that other people have different views which can be justified at least as well as yours.

Before I comment I do need to say that I am no great supporter of the people behind Hobson's Pledge. However, like all groups, I think they make some good points, and even if they didn't, the correct response is to show that they are wrong, not to just refuse to even engage in discussing a view which has a fairly high level of support.

If you look at the discussion above you will notice how there is no attempt at all to answer my initial question on whether there is anything untrue in the material. More importantly, notice how L admits to wanting to close down the debate by simply applying a label with no justification.

This is simple ignorance, and ignorance is bad in itself, of course, but L seems to be proud of it! And to show now she is not alone, here are a few other comments which I collected from various sources on this topic...

One person said "I'm burning it without reading it". Well, that's very mature and fair, isn't it. What are they scared of? Maybe, that it might make sense and cause them to change their mind. We couldn't have that, could we? It's better just to stay ignorant.

Another commented "We cannot allow it to happen because of the violent reaction to the abolition of affirmative action." So this sounds like, if affirmative action (which is just another way of saying some groups, based on race, are given special privileges) is removed there will be a violent response. This isn't an opinion based on right and wrong, just a threat of violence if a particular political view isn't followed.

Here's another, somewhat more reasonable, comment: "voters have moved on from the 'negative sentiment' of Hobson's Pledge." There might be some truth in this, but that doesn't mean the idea isn't worth taking into consideration. I also suspect there is a lot more support for it by the "silent majority" who are too scared to enter into any discussion on the topic.

And, "people, including politicians, are appalled by this racist leaflet." OK, but don't just be appalled, tell us why you are appalled - is it wrong? Is it immoral in some way? And please, try to avoid applying that label "racist". It really has got to the point where all it really means is "someone who disagrees with me on a matter involving race politics".

Finally, it was said that the Human Rights Commission has received complaints. But, of course, none of those complaints were upheld which seems to indicate that the flyer was not racist according to them.

I have made several posts in the last year describing how I am moving away from being identified with traditional left views. This is part of the reason why. It seems that the left are just as bad as the right on most issues now. They are just as self-righteous, just as inflexible, just as ignorant, and just as wrong.

Comment 1 (4746) by Richard on 2017-07-09 at 08:44:25:

Well said Owen - totally agree. I have that same feeling about the way the terms 'left' and 'right' have possibly started to become mere conversation stopping labels too. I am sure we all have some views right across the spectrum. Always good to engage in reasonable and friendly discussion. Nice one!

Comment 2 (4747) by OJB on 2017-07-09 at 13:58:00:

Yes, I don't now how many times I have been denigrated in a discussion just for holding an opposing view. It seems to be that if anyone puts a politically contentious post on Facebook they sort of open themselves to having to defend it. And if they post it you would think they might be confident enough that it is true that they could defend it without just dismissing opposing views without even thinking about them.

You can leave comments about this entry using this form.
To add a comment: enter a name and email (both optional), type the number shown above, enter a comment, then click Add.
Note that you can leave the name blank if you want to remain anonymous.
Enter your email address to receive notifications of replies and updates to this entry.
The comment should appear immediately because the authorisation system is currently inactive.