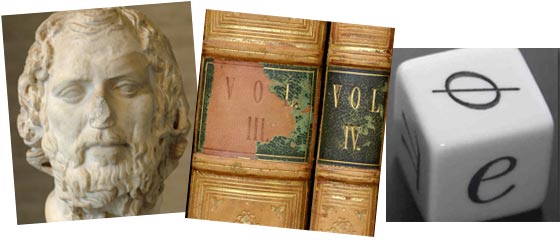 Add a Comment (Go Up to OJB's Blog Page)
Luxury!
Entry 1867, on 2017-07-22 at 10:36:41 (Rating 2, Comments)
There's a classic British comedy sketch called the "Four Yorkshiremen sketch" originally created for the 1967 British television comedy series "At Last the 1948 Show". The best way to describe the sketch is to use the description from Wikipedia, which calls it "...a parody of nostalgic conversations about humble beginnings or difficult childhoods, featuring four men from Yorkshire who reminisce about their upbringing. As the conversation progresses they try to outdo one another, and their accounts of deprived childhoods become increasingly absurd."

It's one of my favourite pieces of comedy ever, so I think I need to include it here, even though it really has very little to do with my actual subject in this blog post. So here it is (the scene includes four well-dressed men sitting together at a vacation resort drinking expensive wine and smoking cigars)...

Michael Palin: Ahh... Very passable, this, very passable.

Graham Chapman: Nothing like a good glass of Chateau de Chassilier wine, aye Gessiah?

Terry Gilliam: You're right there Obediah.

Eric Idle: Who'd a thought thirty years ago we'd all be sittin' here drinking Chateau de Chassilier wine?

MP: Aye. In them days, we'd a' been glad to have the price of a cup o' tea.

GC: A cup o' COLD tea.

EI: Without milk or sugar.

TG: OR tea!

MP: In a filthy, cracked cup.

EI: We never used to have a cup. We used to have to drink out of a rolled up newspaper.

GC: The best WE could manage was to suck on a piece of damp cloth.

TG: But you know, we were happy in those days, though we were poor.

MP: Aye. BECAUSE we were poor. My old Dad used to say to me, "Money doesn't buy you happiness."

EI: 'E was right. I was happier then and I had NOTHIN'. We used to live in this tiny old house, with great big holes in the roof.

GC: House? You were lucky to have a HOUSE! We used to live in one room, all hundred and twenty-six of us, no furniture. Half the floor was missing; we were all huddled together in one corner for fear of FALLING!

TG: You were lucky to have a ROOM! WE used to have to live in a corridor!

MP: Oh, we used to DREAM of livin' in a corridor! Woulda' been a palace to us. We used to live in an old water tank on a rubbish tip. We got woken up every morning by having a load of rotting fish dumped all over us! House!? Hmph.

EI: Well when I say "house" it was only a hole in the ground covered by a piece of tarpaulin, but it was a house to US.

GC: We were evicted from OUR hole in the ground; we had to go and live in a lake!

TG: You were lucky to have a LAKE! There were a hundred and sixty of us living in a small shoebox in the middle of the road.

MP: Cardboard box?

TG: Aye.

MP: You were lucky. We lived for three months in a brown paper bag in a septic tank. We used to have to get up at six o'clock in the morning, clean the bag, eat a crust of stale bread, go to work down mill for fourteen hours a day week in-week out. When we got home, out Dad would thrash us to sleep with his belt!

GC: Luxury. We used to have to get out of the lake at three o'clock in the morning, clean the lake, eat a handful of hot gravel, go to work at the mill every day for tuppence a month, come home, and Dad would beat us around the head and neck with a broken bottle, if we were LUCKY!

TG: Well we had it tough. We used to have to get up out of the shoebox at twelve o'clock at night, and LICK the road clean with our tongues. We had half a handful of freezing cold gravel, worked twenty-four hours a day at the mill for fourpence every six years, and when we got home, our Dad would slice us in two with a bread knife.

EI: Right. I had to get up in the morning at ten o'clock at night, half an hour before I went to bed, eat a lump of cold poison, work twenty-nine hours a day down mill, and pay mill owner for permission to come to work, and when we got home, our Dad would kill us, and dance about on our graves singing "Hallelujah."

MP: But you try and tell the young people today that... and they won't believe ya'.

ALL: Nope, nope.

Look for this on YouTube if you want to enjoy it as a video with the Yorkshire accents.

Anyway, the point is that some older people today like to exaggerate how bad things were back when they were young, and comment on how easy people have it today. To a certain extent they are right of course, because some things are easier today than for previous generations, but equally the memories of the past don't tend to be particularly accurate.

Many things today are a lot harder than in the past. Jobs can be harder to get, pay rates aren't as generous, security is much lower, the rate of change in required skills is much higher, and general stress and the pace of life are greater. Sure, we have a lot of modern technology which makes our lives easier, but the advantages that science and technology have given us seem to be balanced by the disadvantages brought about by politics and economics.

In general I think the overall direction is positive, and this is shown by global figures indicating lower rates of poverty, famine, violence, and other negative factors. Sure, things could still be a lot better, and as the outcomes for some groups have improved they have worsened for others, but overall things are better.

But that wasn't really the subject for this blog post. In fact, the subject was how things have changed in the last 30 years for computer geeks. As a geek who started working with computers in the 1980s I wanted to talk about how much easier (and harder) things are today.

Something like: Luxury! Back when I was young we used to have to wind up computer with key, load system with paper tape, took 3 hours... if we were lucky. Then we would type in program from keyboard and when we wanted to send an email 'ad to catch nearest pigeon and tape piece o' paper to its leg... etc... well you get the idea.

But seriously, now that I have wasted this blog post talking about a comedy sketch I think I will leave the original subject to next time. So check back in the next few days for an actual discussion on how much better/worse computers are now than 30 years ago. And do go and watch that comedy sketch (there are several versions on YouTube, but my favourite is titled "Monty Python - Four Yorkshiremen"). It's a classic!

Comment 1 (4756) by Anonymous on 2017-07-27 at 09:27:15:

Moving on from the comedy. What are you trying to say. First you say things aren't better now, then you go on to say that they are. So what is it?

Comment 2 (4758) by OJB on 2017-07-27 at 16:29:52:

I think a lot of debates people get into on these subjects are due to false dichotomies. It isn't as simple as "better or worse" because some things are better and some things are worse. Also, for some people things are overall better but for others the opposite.

I think the best way to evaluate the big picture is to use statistics such as those used by Steven Pinker in his book "The Better Angels of Our Nature: Why Violence Has Declined" which clearly shows that things are better according to most indicators.

That doesn't mean the anecdotes offered by older people about how easy things are now compared with when they were kids can be taken too seriously though. Again, some things are easier and others harder.

You can leave comments about this entry using this form.
To add a comment: enter a name and email (both optional), type the number shown above, enter a comment, then click Add.
Note that you can leave the name blank if you want to remain anonymous.
Enter your email address to receive notifications of replies and updates to this entry.
The comment should appear immediately because the authorisation system is currently inactive.