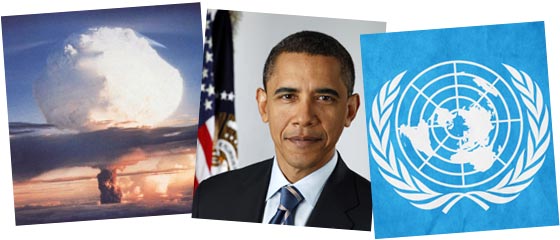 Add a Comment (Go Up to OJB's Blog Page)
Care, Think, Vote
Entry 1870, on 2017-08-10 at 12:25:05 (Rating 3, Politics)
On what might be the most important day of the year so far for New Zealand politics (when the leader of the opposition was changed) a reporter from Radio NZ went out to South Auckland, which is a traditional Labour constituency. She asked what they think of Andrew Little (the old leader) and Jacinda Ardern (the new leader). Here's what people said...

Reporter: Do you know who the Labour leader is at the moment? [possibly to see if they knew the leader had been changed]

First person: No [nervous laugh], no...

Second person: Umm, no I don't actually, to be honest, no.

Third person: Ah, no I don't actually.

Fourth person: Um, not as this morning, unless it's changed already. [so you would know if it had changed, but not if it hadn't?]

Fifth person: Um, I forgot his name, but I support him 100% [so that's full support for someone whose name you can't remember... OK] Yeah. [when told it was Andrew Little] Andrew Little, oh yeah, that's his name, yeah. He's a good guy, he's a good guy. Yeah. [when told he had quit this morning] Well we needed him for like, you know, to win the election. But, I'm a bit gutted now, yeah.

Sixth person: Um, is it Bill English? [no, that's the prime minister] Am I right? [reporter: have you heard of Andrew Little before] Um, I think so, maybe, years ago. [poor Andrew, he did have trouble reaching the people]

Seventh person: I don't know. [reporter: What about Jacinda Ardern] Nope. [reporter:Do you know any Labour MPs] Oh, is Helen Clark one? [her friend laughs, and says "yeah"] There you go, Helen Clark. [she was leader about 10 years ago] [reporter: The new leader is Jacinda Ardern] Oh, OK. Cool, cool. [reporter: What do you think about that?] I think that's a good idea. She's young, vibrant, you know, she'll have a lot of ideas, so yeah. [reporter: Do you know who Kelvin Davis is?] Yeah, I do. [reporter: He's the new deputy] Is he? Well, that is pretty good, yeah.

Reporter: What would make you want to vote?

Eighth person: Build their "module" on more American style of politics which is more, I guess, showmanship, razzamatazz, probably get us a bit more interested in our politics, 'cause our politicians - no offence - are really quite ugly and boring, [no offense taken, I'm sure] so, it's hard for millennials when all we care about is Rhianna and Drake. [reporter: What about Jacinda Ardern though] Oh, I don't know, I mean, she's no Helen Clark in my eyes, who's a boss-as bitch. [best... comment... ever]

Overall, I'm not sure whether to laugh or cry. I mean, even in the past when I had no interest in politics at all I could at least name the leader of the opposition (as well as the PM and a few other key ministers) so the ignorance of these people is truly astonishing. And considering there will be a general election here in a few weeks you might expect political knowledge to be a bit better than this.

But in contrast, when interviewing people in South Dunedin after Jacinda Ardern became the new leader, we got these responses...

First person: Probably better for them, but too late, I don't think I'd want to be Jacinda and inherit the Labour Party. [The Labour Party has done very well since Ardern took over]

Second person: She'll be good but they still won't get in. [This is still uncertain, but they have a lot better chance now than they did before the change]

Third person: She seems really like a typical NZ person with ambition. I didn't have too much faith in Andrew Little. [Fair call. I actually liked Little, but he didn't communicate well with the average voter]

Fourth person: I just think it's cool having a younger person leading a party 'cause you always see these old men. [Another fair call. Some "old men" did connect with the people, but neither the current PM nor any recent previous Labour leader did]

Fifth person: I don't know enough about her. I know nothing. [Well at least they admit it, and to be fair we don't actually know much about her]

Sixth person: She'll probably put everybody off Labour, unfortunately. [Judging by the polling this person could not be more wrong]

Seventh person: She's charismatic but it's too close to the election. It's a bad look for the party. So yeah, maybe next time. [Apparently it is not too close. Things can change very quickly in politics]

So the question must be at this point, considering that everyone has a vote no matter how good or bad their knowledge of politics is, does democracy even work and is it really the right system?

There are a few caveats I should state here...

First, South Auckland is probably an unusually bad area to look for astute political commentary. Maybe other areas might offer a far better level of understanding (and the South Dunedin responses were better, so this idea has some support).

Second, we don't know if the people on the broadcast were representative of all the people interviewed - maybe they were just 8 bad examples and there were hundreds of extremely knowledgeable people who didn't appear... yeah, I doubt that too!

Third, is political "trivia" like this a good indicator of a person's ability to make a well informed and meaningful vote? After all, I am only using naming the leader of the opposition as a proxy for the general knowlege necessary to vote well.

As you can probably tell by my dubious tone above, I'm not very convinced by these ideas. I think that most people do not have good knowledge of politics and current issues, and probably don't really deserve a vote. But that is a very anti-democratic idea and it would be difficult to establish a system giving some people a vote while denying it to others.

So I guess we get back to that great quote attributed to Winston Churchill: "Democracy is the worst form of government... apart from all the rest." Or maybe the Opportunity Party's tag line should be more appropriate: "Care, Think, Vote."

There are no comments for this entry.

You can leave comments about this entry using this form.
To add a comment: enter a name and email (both optional), type the number shown above, enter a comment, then click Add.
Note that you can leave the name blank if you want to remain anonymous.
Enter your email address to receive notifications of replies and updates to this entry.
The comment should appear immediately because the authorisation system is currently inactive.