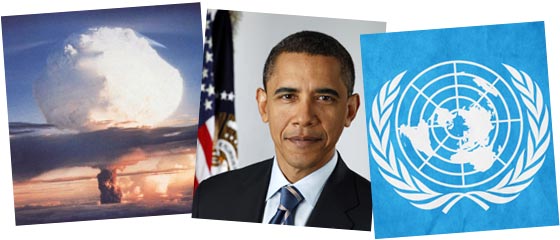 Add a Comment (Go Up to OJB's Blog Page)
Forget About Growth
Entry 1872, on 2017-08-23 at 23:09:41 (Rating 4, Politics)
I recently read a brief report on how an individual could make the greatest contribution to minimising climate change. This has been a controversial subject for many years now but the need to act is now more accepted.

So it seems that the world is gradually coming around to the idea that climate change is real and - even more gradually - to the idea that we need to do something about it. Even Donald Trump's latest opinion is that is something that needs to be acted on, but he would prefer not to it through Paris Agreement.

So people who don't accept climate change as real are probably increasingly irrelevant, and the discussion on what to do about it is where the real conflict now happens. Unfortunately it is now too late to fix the problem relatively painlessly and only difficult options remain. So the people who refused to accept reality in the past have now got us to the point where they now don't want to act because it is too hard, but that is only because of their past obstructiveness.

But this post isn't primarily yet another lecture on climate change. I like to tackle the really big subjects so this goes beyond the biggest problem facing modern society and looks at the cause of it, and most of the other major problems we have.

Getting back to the report: it listed several actions an individual could take and showed how many tonnes of CO2 emissions per year that would save. Upgrading to low energy light bulbs would save 0.1 tonnes, recycling would save about 0.2, going vegetarian about 0.5, buying only green energy 1.5, avoiding a trans-Atlantic air trip 1.6, and having one fewer child 60 tonnes.

The methodology used to generate these numbers could be debated, but the overall message is still relevant: that the real source of most of our problems is that there are too many people! When having one less person in the world saves six times more CO2 than all the usual energy saving efforts combined this should be obvious.

There is nothing inherently wrong with burning fossil fuels, we are just burning too much. A certain amount of rain forest clearance is sustainable but it is just happening too quickly. The environment can cope with some level of pollution but not the levels we generate now. Famine primarily happens because there are too many people for what the land can produce in food. Many conflicts happen because populations exceed the levels a country can cope with.

I can remember that a few decades back population control was one of the most commonly discussed issues in environmentalism but now it is hardly heard. What has changed?

That's hard to know, for sure, but I think a major factor is capitalism's constant need for growth. We have seen this everywhere. Unless business is growing we have a recession. The idea that the economy might have reached a point where is it sufficiently healthy and we don't need any further growth just seems impossible to contemplate.

Growth in itself isn't always problematic - although it often is - but the way that growth often happens is. Here in New Zealand it has mainly been achieved through increased population . We keep hearing that our economy is healthy and growing but, of course, it isn't. Measures, such as per capita GDP, which calculate the economic contribution for each person, have not changed, and some have actually gone backwards.

So there is no growth except in population, and increased population is causing many social and environmental problems, including poverty, homelessness, and traffic congestion.

New Zealand has a small enough population that even quite significant percentage increases can be absorbed without causing a total disaster, but the same phenomenon in other countries which already have large populations is a bigger problem, and each country affects all the others.

Water pollution is a major issue in New Zealand. Why do we have that? Because we have too many dairy cows, and the reason we have those is that there is a good market for milk powder to feed all the Chinese people who are suddenly participating in the global economy. And the effects of overpopulation is much worse in India and some other countries.

We have too many cows because farmers can make more money by cramming more cows into land which previously was not used for dairying. They are prepared to do this while destroying our environment because, in capitalism, too much is never enough.

There are other causes of overpopulation, of course. I have already blamed capitalism so you might not be surprised to hear the next culprit I will accuse is religion! There is no doubt that religious beliefs such as an aversion to birth control and a need to have large families to increase the number of members of your particular church are a problem (yes, I'm talking about you Catholicism and Islam).

And to make matters even worse, the increased birth rate because of this is often in exactly the countries which are already struggling with famine, civil war, and other significant issues.

We need a bit more rationality on this world. I don't mean I want to have everyone walking around like robots or Mr Spock, I just mean we could do without the more extreme cases of irrationality which cause a lot of harm to society in general. And the pursuit of growth for no good reason would be a great place to start.

Comment 1 (4762) by Richard on 2017-08-26 at 13:34:44:

I understand your thinking here, and agree that capitalism and basic greed is the source of most if not all of the the problems you refer too. I am not certain that famine is always caused by too many people for 'what the land can produce in food'. More often you find greed and corruption by those governments is the real cause, because the land, if cared for and provided with the resources (money for the technology needed), could still produce far more food than needed for their local people. Instead they hide the money and keep their subjects dependant and worse, starving. And we live in a global economy that produces huge amounts of waste (another form of greed / laziness actually) which if controlled, would also have a huge impact in reducing emissions. That same global economy means that populations don't any longer depend on locally grown food - how much of the food we eat is locally grown? This means again that if not stalled by greed, their is plenty of food available to feed the entire population. For example, just ask charity organisations who struggle for the funding to do that food distribution, because most of us don't choose to contribute. And I admit that I am just as guilty, and could contribute more. While there are indeed occurrences of local over population, this isn't the real problem.

Having said that, I do agree that the threat of Islam, which absolutely intends to dominate the world simply via breeding faster than anyone else, is a real concern - just look at the UK.



Comment 2 (4763) by OJB on 2017-08-27 at 11:33:34:

I did say "primarily" in relation to famine. I fully agree that these problems cannot be blamed on just one thing. The same applies to the problems resulting from religion: it is often a factor, but not the only one.

You can leave comments about this entry using this form.
To add a comment: enter a name and email (both optional), type the number shown above, enter a comment, then click Add.
Note that you can leave the name blank if you want to remain anonymous.
Enter your email address to receive notifications of replies and updates to this entry.
The comment should appear immediately because the authorisation system is currently inactive.