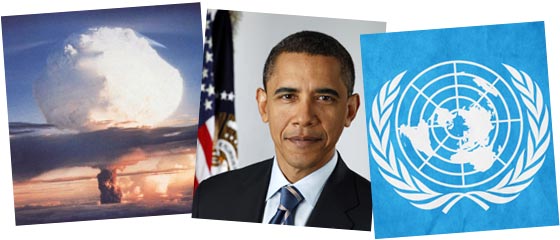 Add a Comment (Go Up to OJB's Blog Page)
Too Much of a Good Thing
Entry 1880, on 2017-10-11 at 21:55:58 (Rating 4, Politics)
I would broadly classify my political views as liberal left but, as you will be aware if you follow this blog, I have drifted away from a conventional view of that type and increasingly disagree with other people in that particular political camp.

I'm not suggesting at all that I have become a conservative, and when I do political surveys I seem to be just as far left as ever, but I do have difficulty with one area where the left have become intolerable recently: that is in their excessive political correctness.

I have heard the claim that there is no political correctness, just correctness, but this is total nonsense. The views that political correctness supports are all very much a matter of opinion and could easily be argued both ways. For example: is affirmative action just another way to treat one group unfairly in comparison to another? Does it simply create another instance of the problem it is supposed to solve? Even if you are a strong supporter of affirmative action you should at least admit that another interpretation is possible.

But that's not what happens. In various environments where the PC left rule, even suggesting that an officially condoned measure, like affirmative action, might not be fair or reasonable automatically makes you the enemy and liable to a totally mindless barrage of abuse regarding what a "bigot" or "sexist" or "racist" you might be.

It has got to the point where I welcome those labels, because if you have to be a bigot, sexist, or racist to speak the truth, then that's just what I will need to be.

But that is an example of another phenomenon the left are guilty of: concept creep. Originally to be a racist (for example but other insulting labels are equally relevant here) you would need to exhibit some fairly extreme behaviour, such as refusing to socialise with another racial group, or actively trying to stop that group participating in society, etc. But now all you have to do is suggest that the same group shouldn't get extra privileges that others don't get.

In fact it is the other side who are really the racists. I want everyone to be equal. And I know the argument that to make some groups equal they need extra help. Fair enough, but I disagree. But let's have a reasonable discussion about this instead of just getting abusive.

The problem here is that by not being reasonable the left actually reduce the potential effectiveness of what they want to achieve. Many people are sickened by the ridiculous political correctness they espouse and that just drives them more to the right (it's happened to me and to many others).

So it's like too much of a good thing. Getting equal rights for everyone is good, but by giving extra rights to a group who, in the past were disadvantaged, they go too far and negate the good work already done.

And the failure to engage in reasonable debate about a contentious subject indicates to me that they maybe haven't thought about it too carefully. I enjoy debating my beliefs because I am confident I can defend them, and if I can't defend them that suggests maybe I was wrong and should change what I think is true. This is a healthy approach to arguing these points, but it's not one you see very often from the PC left.

The underlying phenomenon powering this set of beliefs seems to be defending marginalised groups. These groups would include non-whites, women, LGBTQs, the disabled, and Muslims. That is OK. If certain groups have genuine disadvantages let's try to fix that, but don't go too far.

These groups should still be open to scrutiny and it should be OK to criticise them when it is appropriate and when the criticism is true. And this word, "true", seems to be one the left are completely oblivious to.

So if I criticised Muslims because surveys show a large percentage of them partially or totally support some of the violence perpetrated by Islamic extremists, then answer that criticism. Show me why it's not true, or justify it in some way. Don't just call me a bigot.

And if I say a lot of the rhetoric created by the "Black Lives Matter" cause is nonsense because, in proportion to the number of crimes involved, blacks actually aren't targeted by US police to any significant extent more than anyone else (despite there being a few clearly racist cops) then show me alternative statistics which show I'm wrong, or explain why the stats aren't fair. But don't just call me a racist.

And if I say that it is girls and women who are by far getting the best outcomes in our education system now and, why do we need to create new programs to make this advantage even greater, then show me the facts that counter this idea. But don't just call be sexist.

But people very rarely even attempt to come up with points to counter mine, because they don't know them. My opponents just follow an ideology because that's what they hear in the politically correct echo chamber they live in. When they do see an alternative view their only reaction is pathetic name calling.

There are points which can be made to counter all three statements I made above, but I don't think they are very compelling. But a person from the PC left stating those points really well might convince me I'm wrong. But that's just not what they do.

Until this behaviour ends, the left are doomed I'm afraid. We're just going to get more of the sort of politics that elected Donald Trump. That was mainly the fault of the left being completely out of touch: of refusing to criticise Muslims, of treating police actions unfairly, and of making the presidential campaign a feminist contest, which they lost.

So to anyone on the left still reading this, please take notice. Your excessive political correctness is just destroying your own opportunities to convert more people to your ideals. Do what you think is right, but avoid too much of a good thing.

There are no comments for this entry.

You can leave comments about this entry using this form.
To add a comment: enter a name and email (both optional), type the number shown above, enter a comment, then click Add.
Note that you can leave the name blank if you want to remain anonymous.
Enter your email address to receive notifications of replies and updates to this entry.
The comment should appear immediately because the authorisation system is currently inactive.