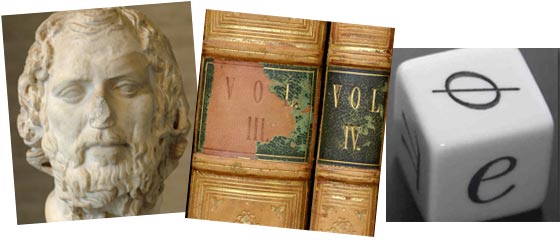 Add a Comment (Go Up to OJB's Blog Page)
Random Comments 9
Entry 1894, on 2018-01-23 at 21:28:58 (Rating 2, Comments)
Here in New Zealand the summer break is a quiet time for controversial news stories so I thought it might be time to bring back one of my posts where I briefly comment on a number of items of lesser immediate importance. Therefore I present random comments 9...

Item 1: Jacinda is Pregnant!

The questions about our new prime minister, Jacinda Ardern's, family plans seem more relevant than ever now that she has announced her pregnancy. When the question about this possibility was originally asked many people thought it seemed totally inappropriate, yet it really wasn't.

I think the assumption was that the question was asked so that she could be condemned in some way if her wish to have children conflicted with her duties as prime minister, but the exact opposite has happened, because there has been almost universally positive reaction.

And I think this is a good thing. Our culture puts far too much emphasis on work, and if the PM can show that our family and personal lives are also important then that must be a good thing. And it's nothing to do really with anti-woman sentiment, or misogyny, or glass ceilings, it's just about a better deal for everyone.

Maybe this discussion will be an opportunity to de-emphasise work in our lives, reduce the number of hours everyone works, and to make taking time off for non-work related activities more acceptable.

Item 2: Kim Dotcom Strikes Again!

Kim Dotcom says he will initiate a lawsuit against the New Zealand government for its illegal (and in my opinion grossly immoral) attack on him six years ago. At that time his mansion was attacked by armed police in helicopters, his assets were seized, and his business was destroyed. All because of political pressure by big business in the US influencing the government there, then pressure from the FBI who demanded the NZ police raid his home.

Few people would claim that Dotcom is the most innocent citizen on the planet, but I hope that even fewer would say a violent (and no doubt expensive) raid of that type, and the continued persecution afterwards, was justified given his relatively minor alleged transgressions.

On this one I take Dotcom's side. The reaction of police (and their political masters) was grossly out of proportion with what was necessary, if anything. While you could say that Dotcom represents the rich and powerful, I would say he more represents a reaction to those with far too much power and wealth. I give him credit for standing up to the corporate elite.

Item 3: The Wealth Gap Again

A recent report revealed more obscene facts about the richest members of society in New Zealand, and how much of the wealth they control in contrast to how little the rest of us do. There's nothing surprising about this, of course, because it is a topic I have ranted about on several occasions in the past. Also, the gap isn't as great here as it is in some other countries - but it's still inexcusable.

An interviewer (I think it was the annoying Guyon Espiner, surely one of the worst on RNZ) asked what harm it did to have some people with so much wealth. How does that disadvantage the rest? Well, money is a placeholder for resources and power, and those two commodities are in limited supply. The more one person has, the less is available for the rest of us. So even if we ignore the obvious moral philosophical point about gross inequities in wealth there is also a practical point here. Effectively the super rich are stealing resources and power from everyone else.

Item 4: Confidence and Lack Of

The latest business confidence survey indicates a reduction in confidence, yet the general feeling is that the new government is doing a good job, although it is admittedly very early in their term. The consensus seems to be that business confidence is a rather meaningless measure of the overall economic situation and it seems to be mainly ignored.

Some commentators think that the National Party is unlikely to regain power with their current leadership. It might be that a more progressive (despite the inclusion of NZ First) coalition, lead by Labour, could run the country for the next 2 or 3 election cycles. These sorts of predictions are extremely difficult so I will reserve judgement on that.

So there it is, a few items of just moderate interest from a relatively boring period. I guess I'll just have to hope that something more controversial happens soon. Or maybe I should comment on American politics instead!

There are no comments for this entry.

You can leave comments about this entry using this form.
To add a comment: enter a name and email (both optional), type the number shown above, enter a comment, then click Add.
Note that you can leave the name blank if you want to remain anonymous.
Enter your email address to receive notifications of replies and updates to this entry.
The comment should appear immediately because the authorisation system is currently inactive.