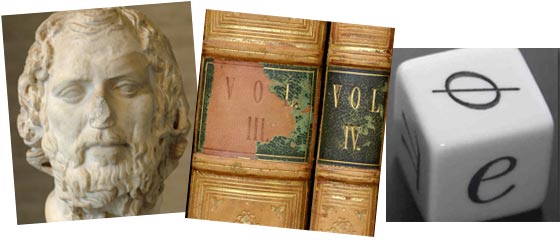 Add a Comment (Go Up to OJB's Blog Page)
The Future of Cars
Entry 1895, on 2018-01-28 at 22:45:05 (Rating 1, Comments)
I have mixed feelings about the idea of electric and self driving cars. I am a bit of a "petrol-head" (car enthusiast) myself and enjoy driving fast, reading about fast cars, and watching supercar videos, so the new generation of cars is not necessarily welcome to me.

There is no doubt that electric power and self-driving cars are the future, but both of these remove the fun factor from driving. Of course, that might be thought of as a small price to pay for the huge advantages the future will bring, but it's still kind of sad.

But I should talk a little bit about how great the future will be with these two technologies first before I discuss the disadvantages. So here's what is so great about electric cars (I'll deal with self-driving technology later)...

Electric is fast. I said I was a "petrol head" and liked driving fast, but I guess I could adapt to fast driving in electric cars as well. After all, no petrol car can get close to an electric for initial acceleration off the line. Electric engines produce maximum torque from zero RPM. My twin turbo petrol car (and every other conventional car) takes a lot longer to reach peak torque.

Electric is cheap. Well, when I say it is cheap I mean it is cheap to run. Unfortunately at the moment the initial cost is far too high, mainly because high capacity batteries are not being mass produced in enough quantity to bring the price down. Some countries have subsidies to encourage the use of electrics, but this shouldn't be necessary, and hopefully one day won't be.

Electric is simple. Modern petrol powered cars are ridiculously complex. Depending on what you count as essential components, a petrol car might have hundreds or thousands of moving parts, against just a few on an electric (again, the number of parts depends on whether you count cooling fans for the batteries, air conditioning, and other extra components). Despite this, modern petrol engines (and transmissions) are incredibly reliable. But an electric can have one moving part (essentially the rotor of the engine) connected directly to the wheel. That's one moving part for the whole drive train! There are no cam shafts, valves, turbos, gearboxes, differentials, or CV joints. Once electric cars become better established their reliability just has to be far greater.

Electric is quiet. The sound of a high performance petrol engine might be music to the ears of a true enthusiast like me, but to many people it is just an annoyance. The electric ars are so quiet it almost becomes a hazard but this will soon become normal.

Electric is environmentally sound. The advantages to the environment of electric cars aren't quite as obvious as is often imagined, but they are still significant. There is little doubt that electricity generated centrally and used to charge batteries for cars is superior to burning fossil fuels in an engine - especially when an increasing fraction of electricity generation is from renewable sources - but the production of batteries, and their disposal after they lose efficiency, is an extra environmental issue which is sometimes not considered. This makes the environmental advantage of electric cars a bit less certain, but the consensus seems to be that they are still significant.

Electric is the future. Even if you debate the points I have made above it seems that electric cars are an idea whose time has come. Even though they still make up a small fraction of the total fleet, there is a clear trend to them becoming more common on our roads. And, most importantly, they are now an obvious option for anyone buying a new car, where in the past they were a fringe possibility that few people would take seriously.

Of course, there are big disadvantages too. I have already mentioned the initial cost, but the other major factor is range, slowness of recharging, and lack of recharging points. The first two are inherent to the technology but are improving rapidly. The last is a sort of a "Catch 22" situation: there aren't enough recharging points because there aren't enough electric cars needing recharging, because there aren't enough charging points for them.

There's nothing quite like the sound of a high performance petrol car being thrashed - the sight and sound of a Lamborghini or McLaren exhaust system spitting flames is just awesome - and there's no doubt that petrol cars have more "soul" than electrics. But people said the same thing about steam engines before they were replaced with electrics. I guess petrol cars will go the same way, so we might as well accept the inevitability of technical progress just get used to it.

I started this post by mentioning both electric and self-driving cars and I don't seem to have got onto the self-driving part yet, which is actually far more controversial and revolutionary. So I might leave that to a future entry, since it deserves a post to itself.

So, until I switch to an electric myself I will continue to enjoy driving my current car - but I won't try to race a Tesla away from the lights!

Comment 1 (4883) by Anonymous on 2018-02-10 at 13:33:33:

Ha ha. The atheist thinks cars have souls. Cars do but humans don't. Not being very consistent are you.

Comment 2 (4884) by OJB on 2018-02-12 at 20:23:20:

Well the word soul can mean many things to many people. Although I am an atheist I do believe souls exist. I use the word to mean a peronsality or special character, not anyhting supernatural. Usually this apples to a person, but why not to a particularly cool machine as well?

You can leave comments about this entry using this form.
To add a comment: enter a name and email (both optional), type the number shown above, enter a comment, then click Add.
Note that you can leave the name blank if you want to remain anonymous.
Enter your email address to receive notifications of replies and updates to this entry.
The comment should appear immediately because the authorisation system is currently inactive.