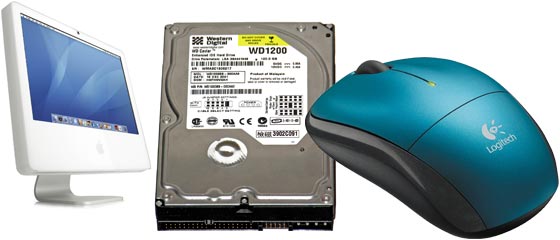 Add a Comment (Go Up to OJB's Blog Page)
Utopia or a Dystopia?
Entry 1898, on 2018-02-05 at 22:02:45 (Rating 3, Computers)
I have been interested in artificial intelligence for years, without being too deeply involved in it, and it seemed that until recently there was just one disappointment after another from this potentially revolutionary area of technology. But now it seems that almost every day there is some fascinating, exciting, and often worrying news about the latest developments in the area.

One recent item which might be more significant than it seems initially is the latest iteration of AlphaGo, Google's Go playing AI. I wrote about AlphaGo in a post "Sadness and Beauty" from 2016-03-16 after it beat the world champion in the game Go which many people thought a computer could never master.

Now AlphaGo Zero has beaten AlphaGo by 100 games to zero. But the significant thing here is not about an incremental improvement, it is about a change in the way the "Zero" version works. The zero in the name stands for zero human input, because the system learned how to win at Go entirely by itself. The only original input was the rules of the game.

While learning winning strategies AlphaGo Zero "re-created" many of the classic moves humans had already discovered over the last few thousand years, but it went further than this and created new moves which had never been seen before. As I said in my previous post on this subject, the original AlphaGo was already probably better than any human, but the new version seems to be completely superior to even that.

And the truly scary thing is that AlphaGo Zero did all this in such a short period of time. I haven't heard what the time period actually was, but judging by the dates of news releases, etc, it was probably just days or weeks. So in this time a single AI has learned far more about a game than millions of humans have in thousands of years. That's scary.

Remember that AlphaGo Zero was created by programmers at Alphabet's Google DeepMind in London. But in no way did the programmers write a Go playing program. They wrote a program that could learn how to play Go. You could say they had no more input into the program's success than a parent does into the success of a child whom they abandon at birth. It is sort of like supplying the genetics but not the training.

You might wonder why Alphabet (Google's parent company) has spent so much time and money creating a system which plays an obscure game. Well the point, of course, is to create techniques which can be used in more general and practical situations. There is some debate amongst experts at the moment about how easily these techniques could be used to create a general intelligence (one which can teach itself anything, instead of just a specific skill) but even if it only works for specific skills it is still very significant.

There are many other areas where specialised intelligence by AIs has exceeded humans. For example, at CERN (the European nuclear research organisation) they are using AI to detect particles, labs are developing AIs which are better than humans at finding the early signs of cancer, and AIs are now good at detecting bombs at airports.

So even if a human level general intelligence is still a significant time away, these specialised systems are very good already, even at this relatively early time in their development. It's difficult to predict how quickly this technology might advance, because there is one development which would make a revolutionary rather than evolutionary change: that is an AI capable of designing AIs - you might call this a meta-AI.

If that happens then all bets are off.

Remember that an AI isn't anything physical, because it is just a program. In every meaningful way creating an AI program is just like playing a game of Go. It is about making decisions and creating new "moves" in an abstract world. It's true that the program requires computer hardware to run on, but once the hardware reaches a reasonable standard of power that is no more important than the Go board is to how games proceed. It limits what can be done in some ways, but the most interesting stuff is happening at a higher level.

If AlphaGo Zero can learn more in a week than every human who ever played Go could learn in thousands of years, then imagine how much progress a programming AI could make compared with every computer scientist and programmer who ever existed. There could be new systems which are orders of magnitude better developed in weeks. Then they could create the next generation which is also orders of magnitude better. The process would literally be out of control. It would be like artificial evolution running a trillion times faster than the natural version, because the generation time is so short and the "mutations" are planned rather than being random.

When I discussed the speed that AlphaGo Zero had shown when it created the new moves, I used the word "scary", because it literally is. If that same ability existed for creating new AIs then we should be scared, because it will be almost impossible to control. And once super-human intelligence exists it will be very difficult to reverse. You might think something like, "just turn off the computer", but how many backups of itself will exist by then? Simple computer viruses are really difficult to eliminate from a network, so imagine how much more difficult a super-intelligent "virus" would be to remove.

Where that leaves humans, I don't know for sure. I have said in the previous post that humans will be redundant, but now I'm not totally sure that is true. Maybe there will be a niche for us, at least temporarily, or maybe humans and machines will merge in some way. Experts disagree on how much a threat AI really is. Some predict a "doomsday" where human existence is fundamentally threatened while others predict a bright future for us, free from the tedious tasks which machines can do better, and where we can pursue the activities we *want* to do rather than what we *have* to do.

Will it be a utopia or a dystopia? No one knows. All we know is that the world will never be the same again.

Comment 1 (4881) by Anonymous on 2018-02-08 at 22:11:32:

Dystopia... definitely dystopia.

Comment 2 (4882) by OJB on 2018-02-10 at 12:17:02:

Yes, but that's the thing. No one really knows, and it could go either way. Even the experts are predicting a wide range of possible outcomes, and estimating a wide range of possible time periods before this becomes critical. One the other day said it would take 100 years before this became an issue. This so-called expert seems to be well off the mark. I think it will happen much faster than that.

You can leave comments about this entry using this form.
To add a comment: enter a name and email (both optional), type the number shown above, enter a comment, then click Add.
Note that you can leave the name blank if you want to remain anonymous.
Enter your email address to receive notifications of replies and updates to this entry.
The comment should appear immediately because the authorisation system is currently inactive.