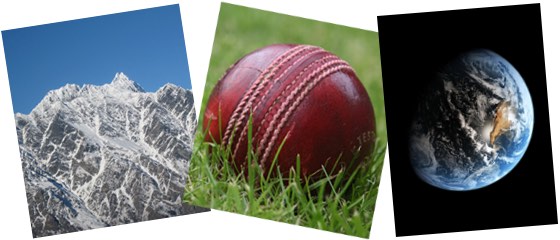 Add a Comment (Go Up to OJB's Blog Page)
The End of an Error
Entry 1904, on 2018-03-10 at 21:19:10 (Rating 3, Activities)
About 4 years ago my wife decided she would leave teaching (mainly because the school she taught at was managed by a bunch of incompetents, and the roll had reduced so much that some of the teachers were made redundant) and open a business of her own, in this case a cafe. Now, anyone who has been involved in owning or managing a cafe at this point is probably already thinking "bad idea", and in many ways they would be right.

Why? Because it seems to be almost impossible to make any money from that kind of business, plus for the privilege of making little, if any money, the owner/manager has to work 12 hours a day - starting at 5 in the morning - 6 days a week.

But that's not the worst of it either, because maybe an even more overwhelmingly soul-sapping aspect of owning a small business is the excess of mindless bureaucracy involved which results in very little of any value.

Of course, Inland Revenue is probably the worst offender, closely followed by other organisations like the local City Council. Then there are a collection of lesser parasites like insurance agents, body corporates, various health and safety organisations, lawyers, business experts, and advertisers.

I have a "real" job but also helped with running the cafe, especially with administration and accounting. Yes, you read that right: I helped with the tasks I most despise. While I felt as if most of them were a waste of time, at least I did gain a few skills in that area - but skills I hope I never have to use again!

On the other hand I did learn some more interesting stuff too. For example, at one point I was doing some baking and managed to make some pretty decent batches of scones and muffins. I never quite perfected making consistently good coffee though - that is a lot harder than you might think!

But getting back to the admin tasks. I had some major issues with those, so let me list a few of them here.

First, tax. Now I know that the two most onerous tax activities - GST and PAYE - are not actually costing me anything because I am just collecting tax for the government by adding an extra amount to prices and wages, but I do object to the amount of effort involved in doing that work. If the Inland Revenue Department (IRD) want to collect tax on sales of goods and services and on wages why don't they do the work and collect the money themselves?

If I took the amount of time people spend on tax gathering activities (on behalf of the IRD) and multiplied by the number of businesses in New Zealand, it must come to a truly horrendous amount of time. How does IRD get away with this travesty of bureaucratic time wasting? Because they can. They can make whatever rules they like - whether they are fair or not - and impose them on whoever they want.

Note that I am not against tax, in fact far from it. It's not paying the tax that worries me, it is the amount of time a person like myself, who is talented in many areas, wastes on doing IRD's work for them.

And other government agencies are maybe even worse. We had to collect a payment from one employee, who had been incorrectly paid a benefit, and process the payment for the department involved. If we didn't do this - even though it was nothing to do with us and had happened before we even employed the person - we would be fined. Again, this is an arbitrary and unfair law which was created simply because it could be.

Then there are the other forms of bureaucracy. The local council's hygiene regulations are particularly silly. My wife took that very seriously and she maintained high standards, but I know that the inspection is more to do with paperwork being filled in correctly rather than any real measures designed to optimise food safety. I know other cafe owners who had terrible standards but kept the paper work up to date and achieved the top rating as a result.

My advice is to ignore the hygiene rating you see displayed at food premises, because that is just a measure of how well the person does documentation. Instead, have a look around any place you visit and search for signs of neglect.

It might seem to many people that running a small business is a truly worthwhile undertaking. Small businesses employee a lot of people and contribute significantly to the economy. And the government spends a lot of time talking about how important small businesses are, and how they want to encourage people to start one.

But they sure have a strange way of showing their enthusiasm. If they really wanted people to start a small business, why can't the government and other authorities make the whole process a lot easier?

I'm sure that people running a cafe would rather make use of their talents in areas like baking, cooking, and hospitality instead of wasting hours every week on meaningless paper work. And I'm sure a struggling business where the owner is effectively making less than the minimum wage while working 70 hours a week would appreciate not having to pay provisional taxes on money which hasn't even been earned yet.

I am contemplating becoming self-employed myself in the near future, but the advantages of being free of the stupidity of ignorant and dogmatic management decisions are at least partly negated by the dread I have of processing GST and other time-wasting accounting.

People might say that spending that time on tax calculations is just part of their "civic duty" as a citizen, but is it really? Would it not be better for the country if people spent their time doing what they're good at? Why is accounting considered something everyone has to do, or pay an exorbitant fee to some accountant to do for them.

So yes, the end of our cafe means the end of processing payrolls, GST returns, tax payments, employer returns, hygiene certificates, building safety checks, and various other nonsense I can't even bear to contemplate right now. It's like the end of an era... or should that be end of an error?

Comment 1 (4889) by Nicole Baxter on 2018-03-11 at 10:17:22: (view recent only)

Too true, apart from the "my wife bought a Cafe" line.

Comment 2 (4890) by OJB on 2018-03-11 at 10:17:47:

Oh yeah. Sorry about that. Should be: "My wife and daughter bought a cafe, but my daughter was sensible enough to get out after a couple of years". Feel better now?

Comment 3 (4891) by Miriam Richardson on 2018-03-11 at 10:18:14:

I worked with a freelance office manager. She did all that paperwork for several small businesses; her fee counted as a business expense. She actually enjoyed it (each to their own). Your post gives me a new sense of the real value of her work.

Comment 4 (4892) by OJB on 2018-03-11 at 10:18:32:

You could look at it that way, but I wouldn't. You could also say: a whole bunch of useless parasites making work for other useless parasites. A bit extreme, I know, but an alternate view. More realistically, this: some admin is necessary but currently we have far too much.

Comment 5 (4893) by Miriam Richardson on 2018-03-11 at 10:18:57: I'm not arguing on that front.

Comment 6 (4894) by OJB on 2018-03-11 at 10:19:18:

What! We're not arguing? This seems unnatural!

You can leave comments about this entry using this form.
To add a comment: enter a name and email (both optional), type the number shown above, enter a comment, then click Add.
Note that you can leave the name blank if you want to remain anonymous.
Enter your email address to receive notifications of replies and updates to this entry.
The comment should appear immediately because the authorisation system is currently inactive.