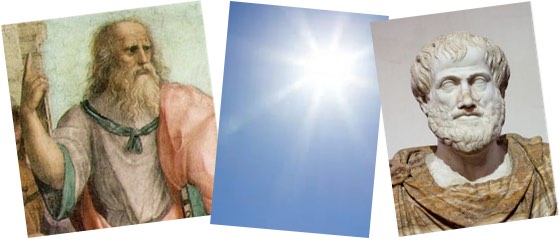 Add a Comment (Go Up to OJB's Blog Page)
Threat or Opportunity
Entry 1905, on 2018-03-12 at 14:49:02 (Rating 1, Philosophy)
I have discussed the idea that our whole universe could be a simulation in past blog posts. I have also mentioned recent progress in virtual reality systems on multiple occasions. And finally, I have enthused over thought experiments at least once. How do all of these factors fit together? Well, read on to find out.

Pong was one of the first computer games. It was ultra-simple, involving a single bar moving up and down a screen which could "hit" a ball - a bit like table tennis (or ping pong, hence the name). Move forward almost 50 years and have a look at what we have now. People report being totally immersed in virtual reality (VR) games to the point where they almost accept them as reality.

So what will the simulations of reality be like in another 50 years? If we can already produce experiences which are almost indistinguishable from reality, surely in 50 years the experience will literally be impossible to distinguish from reality. Will that make it a type of reality in itself?

Apart from the philosophical question about what reality even is, if we assume the VR is not actually real, is it as good as, or even better than actual reality? And would people prefer to live in an artificial reality rather than the real world?

Most people will say no, but before they say that I would ask them some questions, as a sort of thought experiment (remember, these are one of my favourite things).

First I would ask this: if your "real" life wasn't that great would you choose to live in a virtual world instead. This might be one where your body just exists in a facility with your life artificially maintained while you "live" in a virtual world. Most people would reject this idea.

But what about this: you are living your life which is pretty good, but you suddenly discover that it is really an artificial reality, and your life is far worse in the real world. Would you choose to terminate the simulation? In this case I think most people would be more hesitant.

If you had been paralysed by an accident, for example, why not live in a simulation where you are fully mobile? That might be tempting. What about if you are really poor and have a poor quality of life, would you live in a simulation where you have whatever you need (or at least a comfortable life, because realistic simulations probably shouldn't go too far into fantasy). Maybe that might not be so appealing.

Many people will say that they need real human contact in the real world. But do they? People already enjoy interacting with their friends and family using phones, Skype, and other systems. If VR could make these interactions totally convincing, what would be the point of being in the same location as the other person?

And if people are happy to interact with other people through artificial means is it a big step to interact with artificial people instead, assuming they were indistinguishable from actual humans? In science fiction people often form bonds with non-humans and machines, although the machines are often portrayed as being like quirky humans (think of the android Lieutenant Commander Data in Star Trek) but surely the technology would be sufficient to make them just like any real human.

So if Data's personality just existed in a computer and could be portrayed through VR then we have (paradoxically) an entirely artificial but totally authentic experience.

Emotionally these ideas seem distasteful to many people now, but I think they might be inevitable in the future, and I don't think that future is far away. Would I want to live in a simulation? Well, I also have that emotional negative response but if it really is indistinguishable from reality then why not?

There are plenty of science fiction stories where characters live in artificial realities. Generally these have dystopian themes where the character wants to "escape" back to reality. But I wonder whether that would be the most likely response. I also wonder how soon this potential dystopia could become a real threat... or opportunity.

There are no comments for this entry.

You can leave comments about this entry using this form.
To add a comment: enter a name and email (both optional), type the number shown above, enter a comment, then click Add.
Note that you can leave the name blank if you want to remain anonymous.
Enter your email address to receive notifications of replies and updates to this entry.
The comment should appear immediately because the authorisation system is currently inactive.