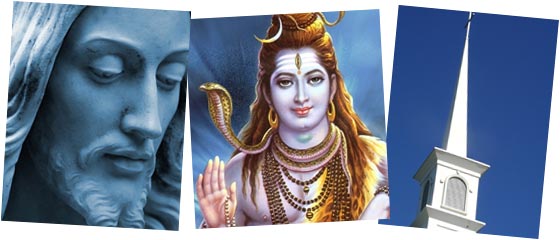 Add a Comment (Go Up to OJB's Blog Page)
Lloyd Geering
Entry 1907, on 2018-03-24 at 21:43:56 (Rating 3, Religion)
Lloyd Geering is a famous New Zealand theologian. Actually, that isn't necessarily much of a claim because my country isn't exactly famous for its religious belief or its theologians, but Geering is still a pretty interesting character. He is Emeritus Professor of Religious Studies at Victoria University of Wellington, and recently turned 100.

Maybe the most famous aspect of his life was an incident where he faced charges of heresy (or, more accurately, disturbing the peace of the Church, and doctrinal error) in 1967 for his controversial views. He is the only person to have faced that charge, and it was withdrawn after an agreement was reached.

The Church might have decided it would be best to avoid the whole issue after Geering addressed the Presbyterian General Assembly for 90 minutes, disputing the belief that God created the Earth and is still watching over it, and claiming that Jesusí remains are still somewhere in Palestine.

It's pretty moderate stuff, really, and shows just how far we have come since then. Today we would think very little of that sort of claim. In fact it might be more worthwhile to discuss whether Jesus even really existed, making the claims of what happened after his death somewhat irrelevant.

But now I should move on from that incident to some of the opinions he presented in a recent interview I listened to. I have to say that the majority of what he said made perfect sense, but there were a few things I disagreed with. So let's look at some of his thoughts...

He initially became interested in religion when he joined a student Christian group at Otago University. He did this primarily for the social benefits, rather than any true religious interest, but that grew later.

I have often said that churches are a great place to meet people and establish social connections. This has nothing to do with the existence of any supernatural entities, of course.

He initially saw god as a mystery beyond human understanding, but later realized that god is not a supernatural being, but an important word or concept created by humans.

I guess there is a lot of truth in this. Obviously, as an atheist, I think god is a human invention, but the idea that the concept of god is important, even if it has no real physical existence, seems fair. The word "god" is often used by completely non-religious people, including myself. And it features in 8 of the quotes I have from Stephen Hawking (also an atheist) including stuff like "God not only plays dice, He also sometimes throws the dice where they cannot be seen." Clearly god is a useful metaphor.

He thinks faith is an attitude of hope or trust in the future, and in friends. He tries not to undermine the faith of others, but has said that "god is over" in his books.

If people choose to read his books they should be prepared to have their faith challenged as well, I guess. But I think defining faith in the way he does just avoids the real issue. The sort of faith people have in religious teachings is far beyond simple hope or confidence. It is an often unshakeable belief in something, even though that belief would be absurd in any other context. I think he over-rates faith in this way, but so do most other people.

After the heresy trial he realised that the church is really just another human organisation, and primarily intent on maintaining itself. He thinks the church hasnít kept up with theology.

I have discussed theology with several people and this seems to be true. I guess we shouldn't be surprised about this because in most fields the academic, theoretical branch (like theology) is generally ahead of the more mundane, day-to-day implementation of that field (the church).

But it seems apparent that churches are less driven by theory and by new information than other organisations, and change happens very slowly, so I guess the practice of religion is likely to be more behind the theory that in other areas. And it seems that the practice is changing so slowly that the whole idea of religion is being rejected. Good thing too!

He thinks people have realised that the secular world is OK, but use Christian tradition to draw upon. He goes to a church called St. Andrews on the Terrrace. When asked, what is the point he says it is to join other people, who are more tolerant of gays, etc. He says that churches were opposed initially to all the great forward steps, and were regressive, but they didnít use to be like that, before the 18th century. The church is opposed to the secular world, but the secular world is a natural extension to Christianity.

So, where do I start? It is true that our modern science-based, secular societies did originate from Christianity dominated societies, but I don't think that implies that we should thank Christianity in many ways for what we have today. It is more like we progressed to where we are despite Christianity, not because of it. And he is right that churches, in general, are opposed to progress, but (again in general, because there are exceptions) I cannot see how it has been any better in the past.

He says the central doctrine of Christianity is that god became human, but god is just peopleís highest ideas or values, such as love, justice, honesty, and purity. There is only one world, the physical world. The world of thought allows us to interpret reality, through the concept of god, which has no real existence.

I always feel like this tactic of defining god as some sort of immaterial human trait or other poorly defined concept, is a bit disingenuous. God has a specific meaning for most people: a supernatural, conscious entity. If Geering thinks there is some sort of conceptual idea common to humans which is an important force in our progress then he should use a different word to describe it, to avoid confusion.

He was asked: in the past god stopped us being too hubristic. What stops us now? He says use the example of Jesus. He was a great teacher of wisdom, lived life to full, and accepted others. God is in us as a set of values. In the past the notion of bad people getting their comeuppance in the next world provided some comfort for many, but that is not Christian. It is Biblical. The Bible is an important set of human writings, but shows prejudice, is fallible, and parts of it are wrong. We should also recognise that it contains a lot very valuable content too, and is of huge cultural importance.

It is true that Christianity does prevent hubris in many, but I think the price is far too great, because the message that everyone is a sinner and barely worthy of God's forgiveness is a particularly damaging one, I think. I do agree about the Bible though: it is an important source of cultural detail, it is hugely compromised (especially in the Old Testament), and also has some fairly good positive philosophy. But in the end, it is just another work of mythology and should be treated as such.

When asked about his attitude to "new atheism" he says he agrees with a lot of what Richard Dawkins says, but thinks he is too extreme and doesnít realize how important the concept of god is. He thinks that concept has caused a lot of trouble, but has done more good.

I always find Richard Dawkins extremely reasonable, except when severely tested by great ignorance, but I guess the fact that he dares to clearly say what he really thinks can be challenging to some people. Dawkins actually gives Christianity too much credit, in my opinion, because he concentrates far too much on the positivity of the New Testament without acknowledging the bad aspects.

And whether Christianity has done more good or more bad is very much open to question. I don't think there is a clear case either way. I would tend towards saying the bad outweighs the good - especially because of its contribution to the Dark Ages, and the numerous atrocities carried out on its name - but I am open to alternative views on this.

Geering calls himself a non-theist. There are many definitions of god. The idea of a single god occurred 2500 years ago, and the opening lines of Genesis represent a dividing line in culture, because it was the first example of monotheism. The idea also lead to modern science.

It does seem that early Judaism was the first definitive example of monotheism, although there were many religions before that which had similar ideas. I'm not sure why that is so significant though, because supernatural belief in one or many deities still has the same negative consequences. And I always have problems with the idea that science came from Christianity when clearly it came from Greek philosophy and was actually repressed by Christianity.

He has faith in the human species, more so now than in past. He thinks things are getting better, and thinks we should have more confidence now than at the start of the 20th century. He says nationalism is weaker now, we have a global community, there was no World War 3 (and nukes helped prevent that), and that we are now more accepting of differences in cultures, gender roles, etc.

I tend to agree that things are gradually improving, apart from a few rather obvious issues we have today. This is mainly due to religion being abandoned I would have thought, so I'm not sure how this fits in with his other hypotheses.

Finally, prayer. He never prays - it is not even an option - but he does meditate. On the other hand, he thinks prayer is a form of meditation, that confession is self-reflective, and that we answer our own prayers.

Sure, there are positive benefits to prayer, but there a lot of negatives as well. While prayer can give people subconscious motivation to get things done, it can also give them a reason not to do anything, because "God will handle it for them". And if he doesn't? Well, God works in mysterious ways!

So I think Geeing has some interesting ideas, and a lot of them are quite rational. But he still has that underlying predisposition towards seeing Christianity as a source of positive influence. If he approached his ideas of how the world works from a more neutral starting point I think he would give religion a lot less consideration.

Still, he is just a theologian, so I think I can be generous to give him a pass mark!

Comment 1 (4902) by Anonymous on 2018-04-12 at 11:35:05:

Are you an expert on everything?

Comment 2 (4903) by OJB on 2018-04-12 at 11:46:17:

Do I detect a note of sarcasm here? I think I have explained in a past blog post that my aim is to know more than average about everything, rather than being an expert on a few subjects. I know it may seem arrogant to comment on the deep thoughts of New Zealand's most famous theologian, but that is just what I do! If I have got anything wrong please feel free to point out where.

You can leave comments about this entry using this form.
To add a comment: enter a name and email (both optional), type the number shown above, enter a comment, then click Add.
Note that you can leave the name blank if you want to remain anonymous.
Enter your email address to receive notifications of replies and updates to this entry.
The comment should appear immediately because the authorisation system is currently inactive.