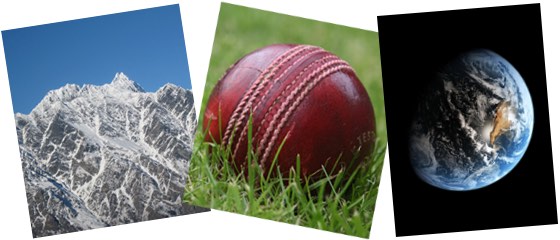 Add a Comment (Go Up to OJB's Blog Page)
Home or Away?
Entry 1908, on 2018-04-03 at 11:30:36 (Rating 2, Activities)
Last night I went to a music concert featuring popular performer, Ed Sheeran. Now, I do have to say that I'm not necessarily a big fan, and it was really an event my wife wanted to go to rather than me, but he is a competent musician, and some of his material is quite good. Yeah, I'm sort of damning with faint praise there, a bit!

The small city I live in invested in a covered stadium - the only one in New Zealand - a few years back, and it has been a real asset in many ways, attracting many music events which would not have been likely to come here otherwise. Ed Sheeran was one, and I also saw Robbie Williams, and Black Sabbath there recently.

But what's the point? Well I do have to say that live concerts featuring leading performers, like Ed Sheeran (and Ozzie Osbourne!) are quite special and there's something unique about being actually at a real event. A similar argument applies to watching movies in a real movie theatre instead of at home. But at the same time the standard of entertainment experience I now have at home is pretty exceptional too!

I was listening to some music on my AV system today and a particular song played which was beautifully recorded in the old-fashioned way: without a lot of digital processing or fancy techniques but with just a few mics and directly onto a fairly high quality medium (probably analog). The sound was just so pure and true, and orders of magnitude better than anything I have heard at a live concert where the sound quality (especially in a roofed stadium where echo can blur the sound) is actually pretty poor.

I have a fairly sophisticated AV system with a good quality multi-channel receiver, speakers, and other components. It's nowhere near as high-end as a true fanatic with plenty of money might have, but it is far better than the average system. Anyway, when the source is good it really can sound great. There's plenty of power, good bass from the sub, and I have fine-tuned everything to optimise the sound. The biggest issue is that I have some items in the room which vibrate when the bass gets too extreme - but my wife won't let me remove them. I mean, does the wood burner really need a chimney (especially one that vibrates at about 30 Hz)? I don't think so!

I also recently upgraded my TV to a UHD (4K) model with HDR. The screen is only moderately big at 58 inches, but the room isn't big enough to make anything bigger practical. But again, the picture quality can be magnificent. With a really good source, recorded in UHD, at a high frame rate, and optimised for HDR, it's almost like the picture is a real thing you can reach out and touch. The blacks are really deep, the whites are super bright, and the colours can be really saturated but also be subtle and realistic. Again, I spent a fair bit of time optimising the many settings the TV has to get it working the way I like.

So my point is why would I want to go to a movie or a live concert? The system I have at home offers a far better experience. Even if I ignore the tedium of the tasks associated with the outside experience - like finding parking, buying movie tickets, and driving home through massive traffic jams after concerts - the home system still looks and sounds better. And, if you ignore the initial cost of the equipment (over $15000 original full price), it is far cheaper too.

As I said above, there is something special about live events, so I will probably continue going to them, but home-based AV systems are certainly a great alternative, especially when combined with services like Apple Music and Netflix.

There are no comments for this entry.

You can leave comments about this entry using this form.
To add a comment: enter a name and email (both optional), type the number shown above, enter a comment, then click Add.
Note that you can leave the name blank if you want to remain anonymous.
Enter your email address to receive notifications of replies and updates to this entry.
The comment should appear immediately because the authorisation system is currently inactive.