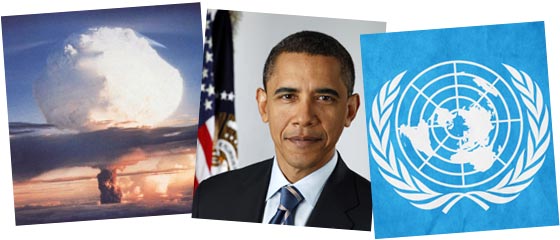 Add a Comment (Go Up to OJB's Blog Page)
Maoris and Gays
Entry 1910, on 2018-04-19 at 19:47:29 (Rating 5, Politics)
Any minority group which hopes to gain acceptance and support from the wider population needs to manage its expectations carefully. Most people try to be positive about others, but sometimes that attitude can be taken advantage of. And groups shouldn't just try to be fair and reasonable just because that is the best way to advance their own agenda, but also because it is the most morally correct thing to do.

Anyone who follows this blog will probably recognise the ominous signs of a potentially controversial argument coming up. And yes, that would be true, because I'm getting pretty sick of the excessive demands associated with two groups in particular: Maoris (the original inhabitants of New Zealand) and gays. Yes, I told you this would be controversial!

Notice that I didn't say that I have any issues with members of either of those groups. I get on absolutely fine with Maori people and gays. It is the political correctness associated with these groups, and often shown by people who aren't actually in the groups, that annoys me.

There are a few events which have particularly triggered my indignation recently, so now I need to list these and say why I find them problematic.

The first is something that happened at a ceremony for the Taite Prize, a relatively unknown and apparently fairly irrelevant New Zealand music award. The band, "The Headless Chickens" (one of my favourite band names), was receiving an award for an album they had released in 1988. One of the members had recently died and another member at the ceremony scattered a small amount of his ashes on the stage.

The band described the gesture as "wonderful and magical", and many people agreed. Unfortunately some Maori people, and many others in the political correctness crowd, were immediately offended, saying it conflicted with Maori cultural beliefs. And as we all know, no matter how silly and excessive they are, all beliefs of minority cultural groups must be instantly promoted above the beliefs and needs of every other group!

I don't think anyone should deliberately upset another person by doing something that conflicts with their beliefs, but if an action is meaningful to them, or relatively harmless, and not deliberately insulting, then why make a fuss? But it becomes a power game to many people. They use any excuse to take offence and inflict their beliefs on others under the guise of cultural sensitivity. Well what about some sensitivity towards the band who had lost a valued member and friend?

But this sort of thing happens almost every day. Another example recently involved "Heke" beer which was criticised because the name Heke has significance to Maori, especially as it was the name of a 19th century chief. But the actual origin of the name is the island the beer is made on: Waiheke Island. Again this looks like an attempt by one culture to dominate another by whatever devious means are available.

Yet another example is criticism of pronunciation of Maori words and names. Apparently the failure to get this right is seen as a form of insult and a deliberate failure to treat Maori culture with sufficient respect. But this is just more fake power politics, in my opinion.

In fact, because of these excessive reactions, many people are feel so resentful towards Maori cultural beliefs that they are more likely to ignore or deliberately challenge them in future. Here's some examples of comments on Facebook about the Heke beer issue...

This ridiculous industry of Maori grievance and offense is getting out of control. We have to start telling them we don't care so just shut up.

Teke Tane Heke is not a name unique to Hone Heke. You don't see the family of Prince Tui Teka trying to ban Tui beer, do you?

Ah right, so there's only ever been one Heke. Didn't realise that, or that a 'surname' name can be copyrighted. I might complain to a certain American soup company who are using my ancestor's name on their product. [posted by someone with the surname Campbell]

Something else to moan about, lets not worry about poor education levels, welfare and the crime rate, focus on the big things aye...

Call it whatever you like and ignore all calls to change it although if you pay the "IWI" a couple of cans they will probably say it is ok.

They talked about it on newstalkzb this morning. It's brewed at Waiheke Island that's where the name comes from. Nothing to do with Hone Heke.

Oh I dont think they grabbing name at all its not full name just happened to be heke exactly right bt Tui an the comment bt Tui Tekas Whanau you have campbell soups etc etc na dont wash sorry

Im going to go out of my way to buy this beer and support the people that make it, just to spite these iwi fools.

In other words pay us some money.

What IWI Stands 4 ??? I want income ????

I don't see much support for the political correctness team there, but I do see a lot of resentment expressed as disgust and ridicule. And yes, one of those comments was mine. I will leave the reader to guess which one!

So if that wasn't awkward enough, I now need to move on to the second part of this post: the mindless reaction some people have when they think they detect insults against people of alternative sexual orientations, such as gays.

Again, I have a specific example. Australian rugby player, Israel Folau, has received a lot of criticism for his comment that "gays are destined for hell unless they repent their sins". There is serious discussion about whether he should be allowed to stay in the team he plays for, and various leaders in the rugby world have made some very pompous comments on the subject.

Obviously i don't agree with him because I have nothing against gays, and as an atheist I don't think Hell exists, and even if it did, I wouldn't agree with the idea of gay people going there. But this is clearly a strongly held belief for Folau, and doesn't he have the right to say what he thinks?

It's not like he has refused to play against teams with gay people in them, or personally abuses them, or wants homosexuality to be made illegal. Actually, he might support some or all of those ideas for all I know, but even if he does, that's not the point under discussion.

So he's a deluded moron who believes a primitive and evil religion, but isn't that an opinion he is entitled to? And doesn't the inclusivity the rugby bosses keep talking about apply to people with unusual religious views too?

It's just another example of where fake outrage takes over and people in charge are just so enthusiastic to be making the right noises in support of a "repressed minority" that they put no real thought into what they say publicly.

In fact, I would be very surprised if a lot of the people who make the disingenuous statements in support of Maori culture and gay rights don't secretly make inappropriate comments and jokes about them. I know a lot of people who do. Political correctness is not as widely accepted as it might seem. Not even when applied to Maoris and gays!

There are no comments for this entry.

You can leave comments about this entry using this form.
To add a comment: enter a name and email (both optional), type the number shown above, enter a comment, then click Add.
Note that you can leave the name blank if you want to remain anonymous.
Enter your email address to receive notifications of replies and updates to this entry.
The comment should appear immediately because the authorisation system is currently inactive.