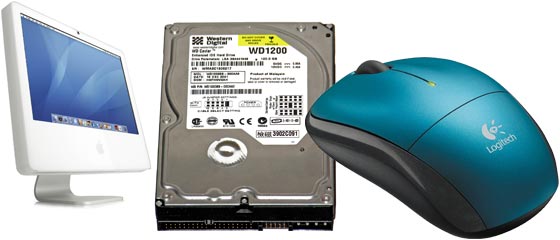 Add a Comment (Go Up to OJB's Blog Page)
Facebook is Watching You!
Entry 1914, on 2018-05-14 at 20:28:00 (Rating 2, Computers)
Recently I downloaded my Facebook data, just to find out what sort of information was stored about me there. I am not a super-heavy user of Facebook, but I do spend some time there multiple times every day, and I occasionally get into some fairly massive "debates" on various topics there, which use up a fair bit of time.

I also visit other social sites every day, such as Twitter and Quora. But, given the recent publicity regarding Facebook, I was most concerned about that. Actually, when I consider all of the "social" sites I use, it is surprising I ever get anything useful done!

I am aware of what Facebook is doing. I know that if I seem to be getting a service for free then there is a "payment" being made in some other way. And that is fair enough, because we live in a capitalist society, and despite its many obvious flaws - most of which I have complained about on numerous occasions - it works moderately well most of the time, and really well on a few occasions.

But Facebook is not one of the examples of where it has worked really well. It is not a good service, for both technical and political/business reasons. It is not good technically because it is poorly designed, and sometimes slow and unreliable. And it is not good politically because of the algorithms it uses are primarily designed to make you want to use it more, and to generate more income for the company, rather than providing a genuinely useful service.

So, given all this negativity, why do I use it? For the same reason I use all the other mediocre services and products (eBay, TradeMe, Microsoft Word, etc): because that's what everyone else uses. That is literally the only reason I use it at all. Whenever I sign up to other similar services (Google+, Ello, Path, etc) I just don't use them for long, because my friends and family aren't there.

So I know Facebook is spying on me, and often in very subtle ways. But there was a recent example of something a lot more obvious. I was visiting a friend and he mentioned a new, relatively obscure style of wine I had never tried. So I Googled it on my phone while I was there. And yes, you guessed it: the next day an ad for that exact style appeared in my Facebook feed. I should say that a whole pile of things I wanted to see from friends didn't appear, but this ad did. Thanks Facebook!

Another problem with Facebook is that it serves as a well-known, public repository of potentially contentious opinions you might hold. The fear of a future employer trolling your public Facebook feed, or even demanding your password to examine its contents, is well known. My opinion on this is that any employer prepared to resort to such offensive tactics isn't worth working for anyway, and if they find something I have said publicly, that they don't like, the same applies.

But managing this stuff is really quite easy. People just have to remember a few basic rules...

Number one. Work under the assumption that nothing you do on the internet, and especially in Facebook, is confidential. Assume everyone can see everything. If you want to make an anonymous comment use proxies, fake accounts, etc. Any half-decent computer geek can show you how to.

Number two. Don't use any of the advertisers you have fed to you. If you see an ad in Facebook, or in a Google search, or anywhere else you haven't asked for, ignore it. It fact, mark that particular company down for use in future. I'm not saying don't use Facebook advertisers, but I am saying search using other techniques and choose companies that way. And if you use Google, do it anonymously and be less trustful of links marked with "Ad".

Number three. Don't take any of this too seriously. Most people and most companies aren't really all that interested in you apart from as a potential target for advertising and possible sales. So take notice of the first two rules but don't let it paralyse your use of the internet. Whatever its faults, it is still one of humanity's greatest achievements.

There are no comments for this entry.

You can leave comments about this entry using this form.
To add a comment: enter a name and email (both optional), type the number shown above, enter a comment, then click Add.
Note that you can leave the name blank if you want to remain anonymous.
Enter your email address to receive notifications of replies and updates to this entry.
The comment should appear immediately because the authorisation system is currently inactive.