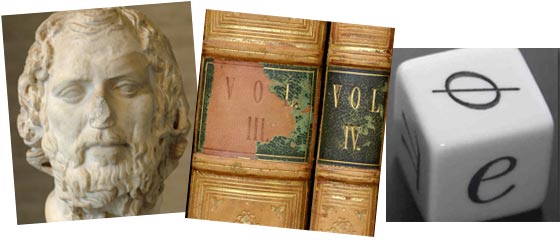 Add a Comment (Go Up to OJB's Blog Page)
Who Needs That?
Entry 2013, on 2019-11-20 at 14:48:27 (Rating 4, Comments)
It has been a while since I have talked about Fred. He is my friend and colleague, and Fred is not his real name, but I keep that secret to avoid repercussions - and that's an interesting point in itself, because why do I need to do that just because he is expressing an opinion? He works in a similar role to me in a similar large organisation (it could be anywhere in the world, so don't try to guess!), so I find his opinion a useful way to evaluate whether my experiences and ideas have any parallels elsewhere. Note that I don't necessarily agree with all of Fred's opinions, although (for obvious reasons) there is some consistency between his and mine.

So after that introductory disclaimer and explanation, I will get on to the issue at hand...

Fred's organisation has recently gone through a major reorganisation, and many people affected by that don't think it has been particularly successful. In fact, the words such as "unmitigated disaster" often come to the fore in discussions on this subject. I suspect that is an extreme opinion, because even changes designed by the most incompetent managers generally bring some benefits, even if it is purely by accident, but the fact that people feel the need to use that phrase does show the level of frustration and disgust involved.

In fact, Fred has told me that the magnitude of dissatisfaction has got so great that even the management have realised that something is wrong. When he says this, he is not just trying to make a rhetorical point, because managers generally are blissfully unaware of the level of loathing the workers have for them, and tend to have few clues about how their decisions affect other people's work.

For example, Fred recounted an incident where a moderately senior person in the new regime met him in the corridor and asked how much he was enjoying the new system. She was utterly astounded when he told her that he thought it was hideously inefficient, bureaucratic, and that almost no one liked it. When asked what a solution might be he said "go back to what we had before" but was told that is not an option. He thinks this is most likely because then the managers would have had to admit they were wrong, and that never happens because it might destroy their fantasy world perception of their own competence.

But it would seem that any reasonable person should have already known about these problems, but apparently the management rarely do, so it is a minor miracle when they do understand what is happening amongst the unfortunates who have been forced into trying to make their terrible systems work.

And they seem to have taken it seriously, because they have hired some expensive consultants to find out why things aren't working as expected. Fred says that the very fact that their first reaction to a situation like this is to hire some consultants should give them all the answers they need. And the type of questions these consultants are asking makes it clear that only an answer involving deficiencies on the part of the employees will be accepted, because there isn't a lot of opportunity to criticise the management. Obviously, a company being paid a small fortune by management is only going to give them the answer they want, or they might not be hired again.

So, according to Fred at least, the entire process, from the first fake consultation, to the last examination of what hasn't worked as well as expected, is a farce. I'm sure the management could give an alternative explanation of what is going on, so the situation probably isn't quite as one-sided as Fred makes out, but clearly something fundamental is wrong with the system.

I think the problem he describes is related to a phenomenon I have commented on myself on occasions. That is that ignorance and arrogance are a dangerous mix. I can understand a person or group being ignorant, because it's impossible to know everything to a high level, making some degree of ignorance inevitable. And, while arrogance is often seen as a negative characteristic, I think it is understandable if the person involved has good reason for it. You might argue that someone at the peak of their profession has a right to be arrogant, for example.

But the danger comes when those two attributes are combined. Arrogance from ignorant people is really problematic. And research shows that ignorant people are often lulled into a false sense of their own infallibility, which could easily lead to arrogance. So anyone who is ignorant can easily overlook the facts showing their own lack of competence, leading to more arrogance, and that in turn leads to the inability to recognise the need to improve, which creates more ignorance. It's a vicious circle of self-delusion.

The other source of many of these problems is the echo chamber effect. People at the top of most hierarchies only interact with people at similar levels to themselves. They are all part of the defective system which almost inevitably leads to an even greater level of self-delusion. These people all want to support the hierarchy as it is, because they are doing well out of it, and the occasional person a bit further down who might be involved is unlikely to be too critical because their chance to rise to a higher level depends on them saying what their "superiors" want to hear.

You might think that the victims of these systems are also in an echo chamber, but that isn't usually the case. The people near the bottom are constantly impacted with the consequences of what those at the top are doing, so it is a one-way process.

And do you know what the saddest thing is? According to Fred, one reason those people at the top think the situation is under control is that their incompetence is being disguised by the people at the bottom working longer hours, finding clever ways to minimise the disruption from the changes forced on them, and generally getting things done despite the changes inflicted on them from the top.

So it really is a mess. How widespread this sort of problem is can be difficult to ascertain, but I do hear a lot of complaints from people in other large organisations, just one conspicuous local example being the health system in this country, which seems to suffer from similar issues to those Fred describes.

Fred often becomes quite dispirited regarding these issues, because he actually cares about the organisation he works for, unlike (he says) the management. But I advise him to protect his own mental stability and let it go. There's not a lot he can do, and constantly fretting about these issues can lead to depression and stress. So I hope he takes that advise, or I will be listening to a lot more bitter complaints from him in the future, and who needs that?

Comment 1 (5102) by OJB on 2019-11-21 at 11:21:35:

Just browsing the web and came across this classic example of professional management taking over a successful company and making a mess of it, in this case Boeing: Here's the link.

You can leave comments about this entry using this form.
To add a comment: enter a name and email (both optional), type the number shown above, enter a comment, then click Add.
Note that you can leave the name blank if you want to remain anonymous.
Enter your email address to receive notifications of replies and updates to this entry.
The comment should appear immediately because the authorisation system is currently inactive.