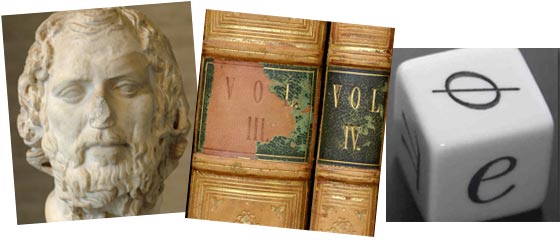 Add a Comment (Go Up to OJB's Blog Page)
They Think They're Right
Entry 2019, on 2019-12-23 at 13:54:12 (Rating 3, Comments)
I'd like to tell you about three aspects of human behaviour that I have particularly noticed recently. First, many people like power. They like to control others, and tell them what they can say and do. Second, people like to belong to a group of others who they agree with and who give them support. And third, people like taking on issues which they feel strongly about, and often they like to tell others what to do as a result.

I have often wondered why so many people feel so strongly about various social issues, which don't really affect them personally, and may not even be a particularly big problem to those who are affected. For example, why do so many people of European descent care (or at least pretend to care) so deeply about the alleged disadvantages of black and indigenous people? And why do so many straight individuals want to make so much effort to support the rights of those in the LGBTQIA+ community? And why do so many men identify as feminists?

It's possible that there are cases where the person exhibiting this behaviour is totally genuine, but I doubt whether that is very common. I have watched the way these people act, and I think there are other explanations, which maybe even the person involved might not truly be aware of.

As you might have deduced from the introductory paragraph of this post, I think the first two factors explain the third. In other words, people like to participate in social justice issues for two primary reasons: so that they can control others, and so that they can gain recognition and affirmation from their allies in the relevant cause.

There is one further factor which I need to mention at this time, which elevates these groups from annoying to dangerous. That is that they are totally convinced they are right, and that they are "doing the right thing" and that anyone with contrary opinions is inferior in some way; especially that they might be ignorant or evil.

Being convinced you are right is an almost sure way to provoke extreme behaviour. I mean "right" in two different contexts here: first, right in the sense that they think they are correct, that they have some special knowledge that others either have never discovered or refuse to accept; and second, that they are taking the moral stance and that they are right in the sense of being ethically superior.

Anyone who thinks that they are not only factually correct, but also have the proper moral position might be excused for taking a fairly strong stance in supporting their own views. But the problem really arises when we consider the initial assumptions that they are right in the first place - and even if right and wrong, or right and unjust are the proper way to think about many social issues.

We should all be able to think of examples where people might fit the description I have offered here. If you are a leftist you might think of people on the right who want to control women's right to an abortion, for example; and if you are on the right, you might be thinking of rabid leftist mobs who shut down discussions on gay rights and who have people banned and even fired for offering an opinion on that topic.

So let's look at the abortion example. Those who support abortion really believe they are right and that a woman should control her own body. But their opposition are equally convinced that they are right because they are protecting an unborn human from being killed. When both sides are so convinced that they understand the facts, and hold the moral high ground it's not surprising that they find anyone with opposing views problematic, or even reprehensible.

And in this case at least, I think that both sides can make a good argument supporting their views. All other things being equal, a woman should control her own body. And in the most simple case, killing an unborn child is an immoral action. But note that I qualified both of those points, because both arguments are superficial and are only valid in their simplest form.

Because a woman can control her body, but in the case of abortion a second body is involved, which she doesn't have the right to control completely. And terminating a pregnancy is the most moral action in many cases, such as where the mother's life is credibly threatened by the pregnancy. So both groups, who are totally convinced they hold both the correct and the moral view, are wrong.

But, in this case, am I falling onto the same trap by saying that I know the truth and have the most moral perspective? Well, no. I am pointing out the nuance in both sides of the argument and showing how neither extreme view is correct or moral.

By doing that I am not going to exert any control over anyone. I'm not saying that abortion should be legal or illegal; I'm saying that there are situations where both views have merit, but more importantly, that neither is a good perspective to take. And I'm not going to get a lot of support from other people holding the same position as I do, because they aren't the types to indulge in that sort of behaviour. It's generally only people with more well-defined views who build communities around those views.

In fact, in the rare cases where I do get positive feedback for my position I feel almost embarrassed. I don't comment on contentious issues to try to control people, or to indulge in the cordial sociability of being in the in-group. And I definitely don't feel completely confident that I am right. It's more fun debating subjects I am less certain about. That's why I am constantly reviewing my thoughts on so many different subjects.

Except free speech. I'm moderately convinced that I am right about that one. Why? Because that is the basis for all other discussions. We need free speech to allow reasoned discussions on every other topic. It is a sort of meta-phenomenon: an undertaking which allows progress to be made on other subjects. So, in that context I do want to control others, I don't mind if I get support from others with the same belief, and I think I am right. Hey, no one's perfect!

There are no comments for this entry.

You can leave comments about this entry using this form.
To add a comment: enter a name and email (both optional), type the number shown above, enter a comment, then click Add.
Note that you can leave the name blank if you want to remain anonymous.
Enter your email address to receive notifications of replies and updates to this entry.
The comment should appear immediately because the authorisation system is currently inactive.