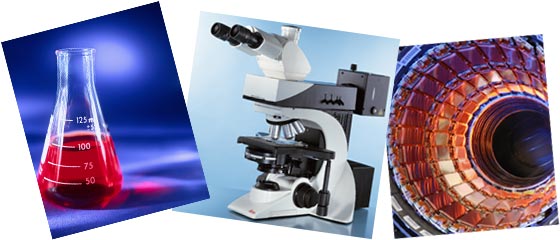 Add a Comment (Go Up to OJB's Blog Page)
Life on Mars
Entry 779, on 2008-05-27 at 20:34:25 (Rating 3, Science)
Is there life on Mars, and should we care? This is a subject being discussed on the BBC News web site (and in other places as well, I'm sure), no doubt in reaction to the recent landing of NASA's Mars Phoenix lander.

The value of space exploration and whether the cost can be justified has been a subject for discussion for many years, and as an amateur astronomer and space and astronomy enthusiast I have taken an interest in people's opinions on the subject. Not surprisingly the opinions tend to form two broad categories. First there are the people who support space exploration, either for its practical benefits or for the inherent value of new knowledge. Then there is the more conservative element who think we should be solving our problems on Earth, or saving taxpayers funds, before we tackle space.

I viewed the first few pages of opinions on the BBC site, sorting by which were recommended by readers. Most of the opinions were pretty superficial, displayed little knowledge of the subject, and showed a total failure of imagination. Recently humanity seems to be very good at concentrating on the inane details of life instead of looking at the big picture.

For example, here are some of the most recommended silly comments...

This one represents the waste of money camp: "Never mind whether there is life or not, how much of the tax-payers money in the UK is funding this pipe-dream?" The answer is that I suspect very little British money is involved since it is a primarily American mission, but even if it does involve taxpayers money who cares? Taxpayers are totally incapable of making decisions about funding on this scale and they should just shut up and let funding for these projects go ahead. Also, the amount of taxpayer money going into space exploration is very small compared with what goes into wars and other questionable activities.

Here's another: "Oh, has the silly season started? We must be short of news, to have time to discuss little green men!" Even if we assume that "little green men" is a rhetorical mechanism instead of something to be taken literally, this is still really ignorant because life on other planets would be a hugely important discovery, both from a philosophical and a practical perspective. Do people really have such narrow minds and limited imaginations that they don't think this sort of thing is important?

Then there's the attempt at being amusing, or ironic: "The question is will Nasa get there before Tesco?" What's that supposed to mean? I presume its humour of some sort but what really was the point?

And yes, it had to happen: "Do people still believe America landed on the Moon in 1969! It was all a big cold war con. They still do not have the technology to achieve it nearly 40 years later." The old Moon hoax conspiracy theory still lives. Maybe its the idiocy of the average person (and therefore the politicians they elect) which has made progress like that achieved during the Apollo missions slow down so much.

But enough of the negative. Most comments were positive, and I really should comment on them as well...

This made the point simply and accurately: "I think it is amazing! Who knows where this kind of technology and ingenuity will lead." This is true. All research is good, and its impossible to predict where new science and technology will lead to. That's why I think its important not to get hung up on the idea of working on science projects with obvious short term practical uses. As soon as we start doing that we might as well give up on real progress completely.

This comment reinforces that idea: "One of humanity's best features is our incredible capacity for learning and exploring. Our entire civilisation was built on pushing back the boundaries of our knowledge." Spending a few percent of the total tax take on space programs seems reasonable in this context.

Many of the comments had a religious theme: "It is vital we find life elsewhere then we can put aside 'religion' and get on with our lives... Oh I forgot the Pope has already moved on that one and called the aliens our brothers... oh well... another few thousand years of war then." While there are a few factual and logical flaws in this argument it does demonstrate the scientific versus religious viewpoints. Science is always looking outward and expanding while religion tends to seek to contract knowledge down to the dogma that suits its purpose.

This shows what some people think of the church meddling in science: "Yes, it's science. Though when we actually do find life you can bet 'the Church' will call it unethical as it will show they are wrong." Presumably this is a reference to areas such as genetic engineering where "the church" (the Catholic church specifically, but others as well no doubt) have some sort of superstitious objection to the technology.

I love this one: "There are forces greater than man at work in the multiverse. If some people like to call them God and wear a silly hat and chant to them, it's harmless enough, until you start killing each other." Any criticism of religion which involves references to "silly hats" gets my vote!

And if all the comments were going to be deleted except one, this is the one I would keep: "Knowledge is ALWAYS more important than ignorance."



Comment 1 (1455) by Anonymous on 2008-05-30 at 15:25:23:

Thank you for your thoughts on this. I agree that the Mars missions are very exciting and I also can't understand why other people can't see the value in them like we can.

Comment 2 (1514) by Anonymous on 2008-07-18 at 11:34:37:

I did a project on this and im really convinced that we should care with all this global warmiing going on in the world we might have to live there in the future

You can leave comments about this entry using this form.
To add a comment: enter a name and email (both optional), type the number shown above, enter a comment, then click Add.
Note that you can leave the name blank if you want to remain anonymous.
Enter your email address to receive notifications of replies and updates to this entry.
The comment should appear immediately because the authorisation system is currently inactive.