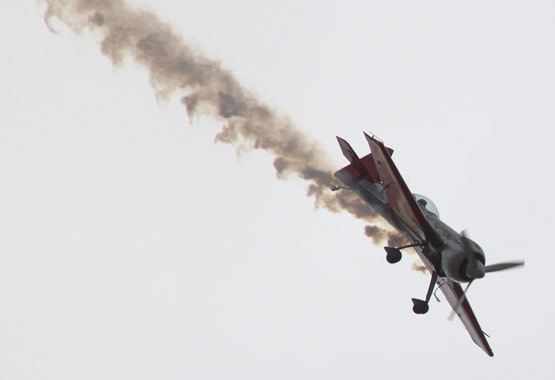 Discuss (Up to OJB's Warbirds 2010 Page)
Jurgis
Jurgis Kairys - sometimes known as the mad Lithuanian - has made several appearances at the Warbirds Over Wanaka show and his displays of "well organised chaos" are always great to watch. These displays aren't conventional aerobatics - they are what Jurgis calls "flying entertainment packages". His skill is obvious as he spins the plane multiple times (the commentator counted 14) and still seems to be aware of his orientation.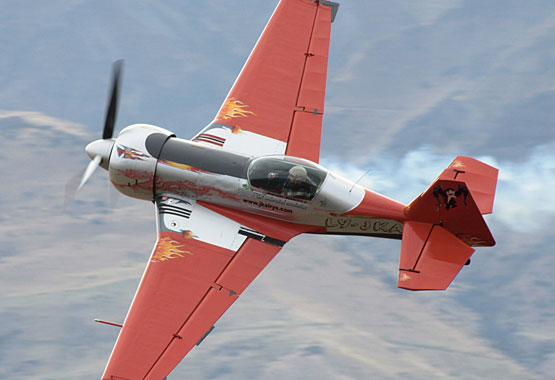 The plane isn't very big considering it has 400 horse power and that power to weight ratio means it can perform maneuvers that many others can't do. For example, it has enough power to "hang on the propellor" at the tops of climbs and flying in odd orientations (such as sideways as seen above) is possible.
The Juka is smaller and lighter than the Sukhoi-31 it is based on.The length is 5,690mm and the wing span is 7,190mm. The engine is a Vedeneyev M-14PF producing 400HP.
Sources: Wikipedia, Air Bandits, Warbirds Over Wanaka 2010 Programme.