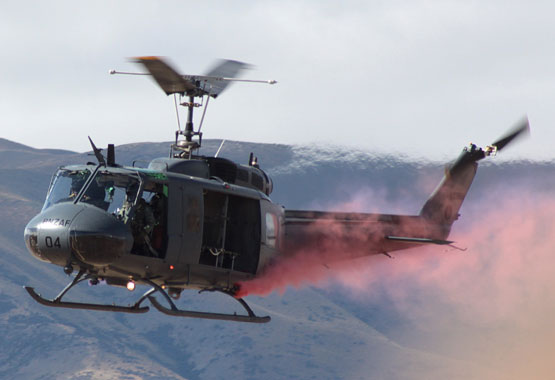 Discuss (Up to OJB's Warbirds 2010 Page)
RNZAF Display
The RNZAF displayed a variety of aircraft at the show including the venerable Iroquois helicopter which first flew in 1956 and is due for replacement in the RNZAF by 2013. Among the other aircraft demonstrated were the Kaman SH-2G Seasprite helicopter, the Orion and the Hercules (shown below).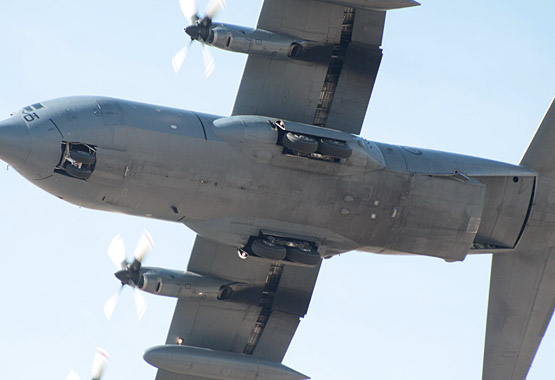 The RNZAF currently operates five C-130 Hercules. It took delivery of the first three Hercules in 1965 and a further two C-130H were added in 1969. Currently the aircraft are undergoing a modernisation and structural improvement programme to ensure that last until 2015.
Specification...
Model: C-130H Hercules
Manufacturer: Lockheed (USA)
Power plant: 4 x Allison T56-A-15 engines (4,910 shaft horsepower)
Length: 29.8m
Wingspan: 40.5m
Height: 11.7m
Basic weight: 34,927 kgs
Gross weight: 70,307 kgs
Max payload: 17,250 kgs
Max fuel: 28,540 kgs
Ferry Range: Approx 7,400 km
Typical Range: Range of approx 4,100 km with payload of 12,700 kgs
Cruising speed: 555 km/h (300 kts)
Operational altitude: Sea level - 12,802 m
Crew: Two pilots, one navigator, one flight engineer and two loadmasters
Passenger Configuration: 92 troops or 64 paratroops
Medivac Configuration: 74 stretchers
Freight Configuration: 6 cargo pallets
Sources: RNZAF, Warbirds Over Wanaka 2010 Programme.