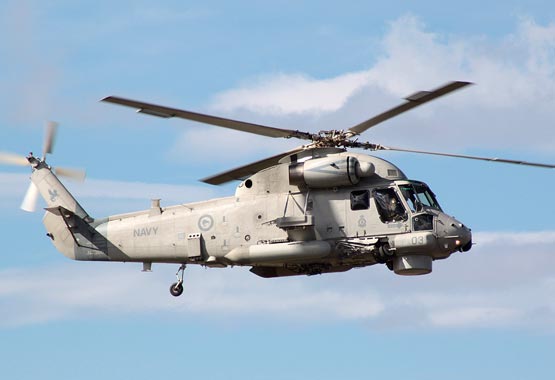 Discuss (Up to OJB's Warbirds 2012 Page)
Seasprite
The Seasprites are carried on the NZ Navy's ANZAC Class Frigates HMNZ Ships Te Kaha and Te Mana, plus they operate off the two new offshore patrol vessels and the multi role vessel. The Seasprites are fitted with sophisticated radar and sensors which increase the frigates' surveillance effectiveness. This multi purpose helicopter is capable of a variety of tasks, including surface and sub-surface warfare missions, surveillance operations, day and night search and rescue, medical evacuation, VIP flights, and intelligence gathering.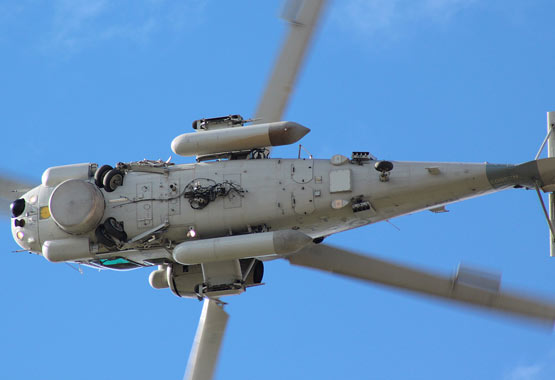 Seasprite SH-2G Helicopter specifications:
Standard Displacement: 6 tonnes
Length Overall: 16.1 metres
Beam: 3 metres (Main Rotor Diameter: 13.4 metres)
Height: 4.6 metres
Speed: 120 knots. Operating maximum 150 knots
Range: 450 nautical miles (Endurance 3.5 hours)
Complement: 3 crew: pilot, tactical operator and crewman plus up to 5 passengers.
Evacuation capacity of 2 stretchers and 2 attendants
Propulsion: Two General Electric T700 Turbines (1600 hp each)
Armament: Can be armed with a combination of homing torpedoes, depth charges,
Maverick Air to Surface missiles, M60 Machine Gun
Other: Ceiling height 3048 metres. Lifting Capacity 1814kgs, Winch Lifting Capacity 272kgs or two people
Sources: Wikipedia, NZ Navy, Warbirds Over Wanaka 2012 Programme.