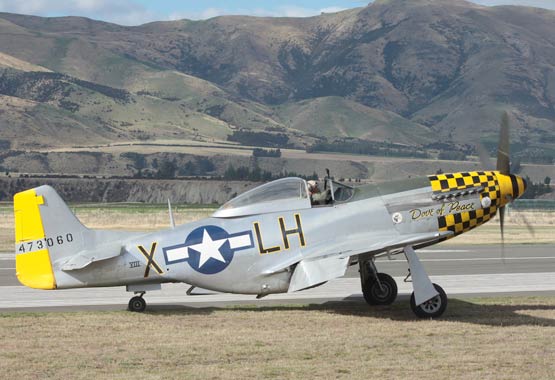 Discuss (Up to OJB's Warbirds 2012 Page)
Dove of Peace
There are two Mustangs which make regular appearances at the air show. They are called "Dove of Peace" and "Miss Torque". This aircraft was delivered to the USAAF in 1945. It had several owners until it arrived in New Zealand in 1993. Of course the Mustang is a classic warbird and its always entertaining to hear a debate between one of its supporters and a Spitfire fan!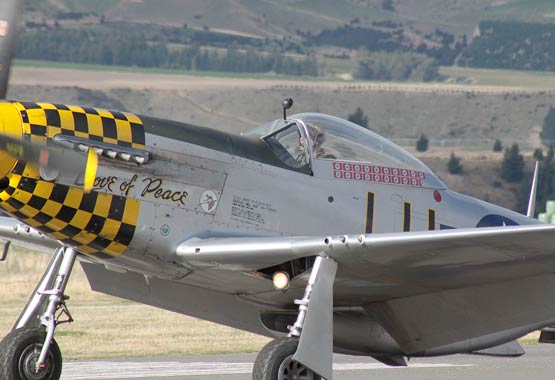 I found a good spot next to the runway where I could get a clear view of the action. Many of the aircraft turned there after landing so it gave me an opportunity to get some good close-up photos.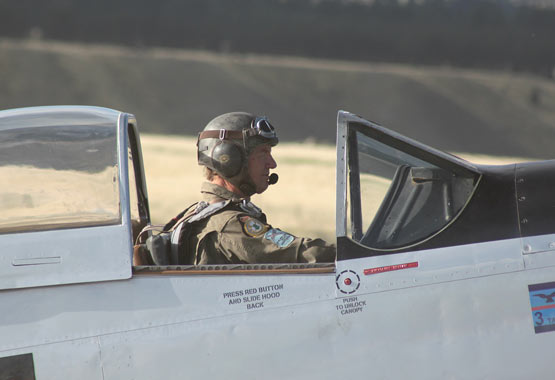 This is my favourite photo from this show. I got the focus and lighting just perfect. Sure, it was a lot easier because the plane was only moving slowly compared with the Hunter or Strikemaster speeding past, but there are plenty of things which can still go wrong!
Sources: Wikipedia, Warbird Registry, Warbirds Over Wanaka 2012 Programme.